The Social Security System is a government agency which is an insurance-like system which allows people to loan, and it kind of saves money because every pay we get has an SSS implication taxed from it. One of the first few steps in being a part of the SSS here in the Philippines obviously, is getting an ID.
The SSS ID is not only used for the offices alone; it is considered as a primary identity document and you can use it to apply for a passport, apply for bank accounts, for employment, applying for businesses, and many more things. It is a government issued ID with your picture and signature and therefore, can be used in many cases. In this article, you are going to learn how to get an SSS ID.
SSS ID also has a feature of Unified Multi-Purpose ID (UMID), it is a unified account of SSS, GSIS, PhilHealth and Pag-IBIG members. So if you apply for SSS ID today they will issue a UMID ID.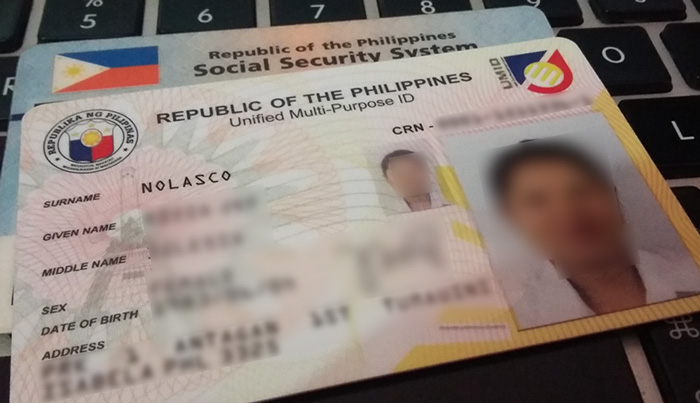 In order to apply for SSS ID, you must be an SSS member, if you still not a member you can refer to our previous post how to get SSS number and start your contribution. And by the way, getting an SSS ID is free.
What are the advantages of having an SSS ID?
You will be able to track your contribution by swiping this card to any SSS kiosk at any time of the day (as long as they're open, of course)
The SSS ID can be used to apply for a different ID like driver's license, passport, Pagibig, TIN, and many more.
It has no expiration; once you have it, that's it. Unlike other IDs, the SSS ID does not expire.
SSS ID Requirements
Duly accomplished application form of SSS (E-6)
You may submit any of the following:
If in any case you do not have any of t he IDs mentioned, you can submit two (2) of the following supporting documents:
Voter's ID
GSIS (e-card)
UMID Card
Company ID
School ID (better if you have registration certificate)
TIN Card
Transcript of Records (TOR)
Marriage Contract
OWWA Card
Baptismal Certificate
Barangay Clearance
Student's permit (issued by LTO)
Passbook
ATM Card bearing your name
Certificate of Nationality
Alien certificate of registration
Certificate of Naturalization
Certificate from the Muslim of Affairs
Life Insurance Policy
Process of getting the ID
Proceed to the nearest SSS branch or office near you for the assessment, verification, and confirmation.
Present the IDs mentioned or the supporting documents if you fail to provide primary IDs then have your signature and fingerprint taken.
You will be given an acknowledgement slip or stub after you've done everything and that's it. You just have to wait for it to be delivered to your house or if you're in a rush, you can contact the branch you applied to and get it from them yourself.
Getting one of the most important identity documents is not very tedious after all. Of course, you have to allot time for this because there are times that the lines are longer than the expressways; a lot of people have concerns as regards to their social security everyday and a lot of people are still trying to apply for SSS. Just think of it as sacrificing at least a day and you'll get one of the most valid proofs of yourself that can be used in under any circumstance inside the country.