The time of the infamous COVID-19 set back a lot of plans – both for career and for leisure.
Furthermore, it also enabled many of the online and digital channels available in the market.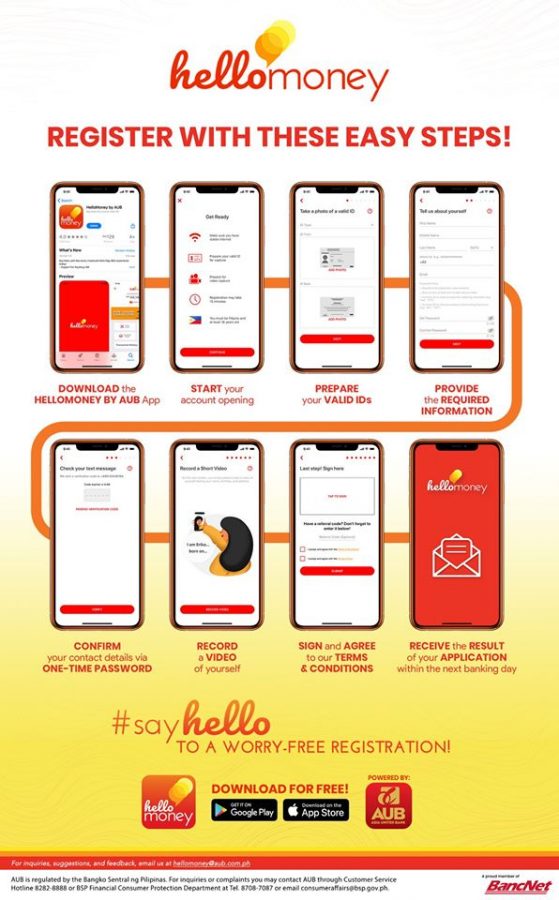 One of these is HelloMoney – what is HelloMoney? It's one of the most innovative products of Asia United Bank (AUB).
Also Read: Transfer Funds Through BPI Online Banking For Free
We'll be discussing everything you need to know about it; from what it is, how you can use it – to how you can register to HelloMoney all in this guide!
What is HelloMoney?
HelloMoney is an e-wallet product made by the Asia United Bank (AUB). Its purpose is to provide convenient and easy financial solutions with a full-end tracking capability.
It's similar to what UnionBank is offering.
Furthermore, you can put it side-by-side with GCash, Paymaya, and other e-wallets! The only difference is, it's controlled and owned by the AUB.
Therefore, you can be given the assurance that your money and your transactions are safe and are monitored.
Read: How to Register or Enroll to UnionBank of the Philippines Online Banking
Things You Can Do With HelloMoney
HelloMoney is a versatile platform that will allow you to perform a heap of transactions.
Some of these transactions include:
Fund Transfers to other HelloMoney users and AUB account holders
Fund Transfers to other banks and bank accounts (InstaPay)
Send Money to remittance centers and cash pick-up partners NATIONWIDE (must be partnered with AUB)
Pay Bills (credit card bills, telecommunication bills, government bills, utilities, etc.)
Purchase Prepaid load for any network
Pay via QR code
And many more!
AUB's HelloMoney is not just limited to the normal financial transactions you're familiar with!
Read Related: How To Enroll BDO Online Banking From Abroad
You'll learn a lot more when you start your journey!
How to Register to HelloMoney?
In the most traditional sense, we know that in order for you to be able to open a bank account, you need to visit a specific branch.
However, that's not the case with HelloMoney. AUB was able to come up with this platform in order to encourage people to transact online.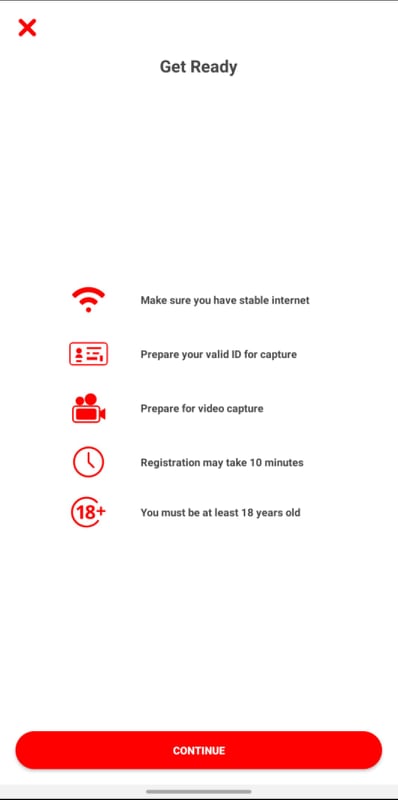 Therefore, registering to HelloMoney would not require you to visit any bank or branch of AUB! You can do it in the comfort of your own home!
Also Read: SSS Members, Urged to Pay Loans and Contributions Online
The fist step on how you can register to HelloMoney is to download the app.
It's available in both the Google Play Store and the iOS App Store.
To be able to download, you need:
A stable internet connection
One (1) valid ID
To be at least eighteen (18) years old
Here are the few and easy steps on how to register to HelloMoney.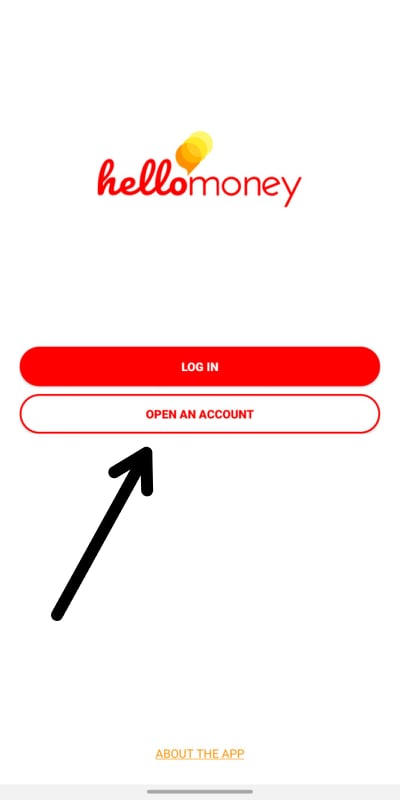 Open the app and hit on Open an Account 
You'll be given the prompt we've listed above
You need to confirm if you're a Filipino citizen or if you're not
If you're a Filipino citizen, you can use any of the following IDs to present.
You'd have to take a photo of your ID (front + back)
Once done, you'll have to put in the required personal information
HelloMoney will send a code to your email address and/or your mobile number; this is for verification purposes
Once you're done with the verification, you'd have to record a video of yourself. You need to state the following information (there'll be a script at the top of your screen):
Full Name
Date of Birth (DoB)
Address
After so, you'll be asked to sign
If you came because of a referral code, you can input it
Carefully and thoroughly read the Terms & Conditions (T&C) and tick the checkbox.
That's it! You're done on the main topic of how to register to HelloMoney. It's easy, fast, and you don't need to go elsewhere!
Confirmation Message
After the registration process, you'll receive a confirmation message with a reference number. Take a screenshot of this in case you need it for further verification and checking.
Read: Some Banks Extend Transfer Fee Waivers
On the next banking day, you'll promptly receive a confirmation of the application. Furthermore, you will also be given the status of your application!
NOTE: The ID you'll provide must be valid and up-to-date. If you present and declare an expired ID, you run the chances of being declined.
What IDs Can I Use?
The following are the IDs you can use to be able to register to HelloMoney:
Philippine Passport
Driver's License (or Student's Permit with Official Receipt (O.R.))
Professional Regulations Commission (PRC) ID
National Bureau of Investigation (NBI) Clearance
Police Clearance Certificate (or Police Clearance Card)
Postal ID
Voter's ID
Tax Identification Number (TIN) Card
Barangay Certificate
Government Service and Insurance System (GSIS) e-Card
Unified Multi-Purpose ID (UMID)
Social Security System (SSS) Card
Senior Citizen Card
Overseas Workers Welfare Administration (OWWA) Card
Overseas Filipino Workers (OFW) ID
Seaman's Book
Government Office ID (GOCC ID)
National Council for the Welfare of the Disabled Persons (NCWDP) ID
Department of Social Welfare and Development (DSWD) ID
Integrated Bar of the Philippines (IBP) ID
School ID
PhilHealth Card
If you already know what HelloMoney is, what's stopping you from registering?
The entire process is easy, fast, and it will keep you and your loved ones safe from the infamous virus.
Read: How to Transfer Funds to Other Local Bank Account using BDO Online Banking
What advantages does HelloMoney have over its competitors?
Why You Should Use HelloMoney
To be clear, we are not, in any way, affiliated with AUB's HelloMoney. This is purely a guide to all our readers, giving them other options in terms of digital financial solutions.
No Fees
One reason why you should pursue your aspiration to register to HelloMoney is that they don't charge fees when you pay bills.
Unlike other e-wallets and mobile wallets, HelloMoney wouldn't charge you anything for paying your bills!
NOTE: There are billers that charge even if your e-wallet doesn't. Don't worry, though, because that would depend on your biller, not on AUB's HelloMoney.
No Withdrawal Fees
Should you be successful in registering to HelloMoney, then it's second nature for you to get or to order the ATM card.
The HelloMoney cash card is perfect if you want to perform ATM withdrawals or to use it as a form of payment to card-accepting facilities.
Also Read: How to Enroll on PNB Online Banking or PNB Net Banking
The best thing about it is that you wouldn't be charged for anything if you use BancNet ATMs!
NOTE: Non-AUB banks "may" charge fees; that would be depending on the bank itself. In addition, you have a cap of P50,000; and you're only able to withdraw twice (x2) per day.
No Initial Deposit + No Minimum Balance
In a regular bank account, you'd need to have an initial deposit in order to  create a savings account, right?
With AUB's HelloMoney, there's no required initial deposit! You can create it even if you don't put money in it!
Also Read: Pac Pay to be Launched in 2021
Furthermore, there's no required minimum balance! You don't have to bramble and to be stressed about what you would think of if you get a regular savings account.
While there is a lot of competition when it comes to mobile and e-wallets, AUB's HelloMoney will never fail you.
What are you waiting for? Register to HelloMoney now and be saved from all the hassle of digital financial solutions!