Efren Nolasco is a writer who expresses himself by connecting with people through his writing that veers more on general information. He runs five websites: EfrenNolasco.com, a personal website; Office Tutorial for Beginners; Announcement Philippines and the other is boklit.com, which he is a co-founder.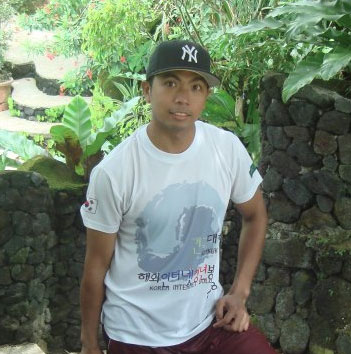 I took up Computer Programming from Computer Arts and Technological College in Legaspi and earned my diploma in 2002. To me it wasn't enough, so I found myself pursuing a degree in Information Technology. Unfortunately, in 2005, during my third year in this course, I had to drop out of college because of financial constraints. I was forced to apply for a job overseas and got lucky. Though I had a three-year contract, that didn't stop me from going after my dream, to be an IT professional.
To kick things off, while working for Taoyuan, Taiwan, in those three years, I started to save. Upon finishing my contract, I returned home and continued my studies. I graduated and earned my degree in Information Technology in 2009.
After graduation, I worked again in Abu Dhabi for more than three years. Working away from home was hard because I was homesick. Surfing became my hobby on my free time if only to ease this feeling, and I found myself starting to write. It was only then that I discovered I had the passion for it, though I admit English as a second language (ESL) was not my forte.
One of my colleagues encouraged me to make a blog to earn extra money. The Net was always available for use, so I constructed a website where I can publish blogs. Although my knowledge on search engine optimization was nil, I started writing. It was not easy to get traffic flowing and worst was to earn revenue, though.
So I began surfing for online articles about blogging, on eBooks, and online video tutorials. Although the amount of traffic was slow at first, but it continued to grow. Now, I can conclude that although English was not my major subject in college, it didn't hinder me from blogging about various web articles — how-to's and general information — useful to the public and my website began gaining followers.
In September 2013, I started gaining revenue which I never would have imagined. Unbelievable but blogging earned more than what my salary was paying for, that contemplating on resigning from my job was inevitable. In spite of the fact that company offering me a promotion and an increase to my salary, I declined the offer and quit my job.
Breaking it down, I believe writing was intended to be somewhat of a crafted mission to build a community. In spite of all those grammatical errors, they loved my articles and they understood my English. It became my outlet to counteract formulaic conception and pre-conceptualized ideas which I dont even know if this will create a legacy for my followers and readers.
You can find Efren on Twitter, Facebook, Instagram and LinkedIn.
About Efren Nolasco dot
com
---
EfrenNolasco.com was launched in December of 2012. The purpose of the site is to give some WordPress & Blogger Tutorials for Beginners, Internet Tips, How-to Guides, Latest Technology and Local News.
The site also accepts guest author, if you have  a passion in writing articles about latest technology, internet, how-to guides, tutorials, gadget reviews, etc.  You are welcome to be part of this site. You can inquire using write for us or contact us page.