Back in the days when you need to fall in line for almost a day just to get your authenticated NSO/PSA Birth Certificate needed for your job or school. I remember when I was applying abroad and I need to provide the agency with my authenticated NSO/PSA Birth Certificate as part of the requirements.
I visited PSA regional office branch in Legazpi, I have no idea that it would be crowded in the PSA office that time, so I go almost 9 am. I'm a little bit upset when I saw the queue of applicants reach outside the building.
I have no choice but to fall in line, and when I arrive at the counter to submit my application for Birth certificate, there's no time to process my request and I need to go back again the next day to get the certificate.
Read Also: 
This is very time consuming and expensive. We are lucky today because the Philippine Statistics Authority (PSA) formerly National Statistics Office (NSO) launched their website where you can apply and get your desired certificate online. Not only that, they also partnered with Pilipinas Teleserv a call center agency where you can also apply for NSO/PSA certificate.
As of this writing we have two official websites where we can apply for NSO certificates. The psaserbilis.com.ph by Unisys and the psahelpline.ph by Pilipinas Teleserv, you can choose either of these two websites to apply for your PSA certificate.
But while searching online, I found some negative feedback when they apply using e-Census website like the certificate they requested did not arrive.
How to get PSA or NSO Certificate Online
To avoid confusion,  I will use the PSA Helpline in this instruction. There are three basic steps to request an NSO certificate in this website, Order Now, Pay Online and Check Status. But in my instruction I list down every step with screenshot to make it easy to follow.
Step 1. Go to PSA helpline, website psahelpline.ph, you will arrive on this page, you can now select what document you need, in this instruction I will select my own Birth Certificate.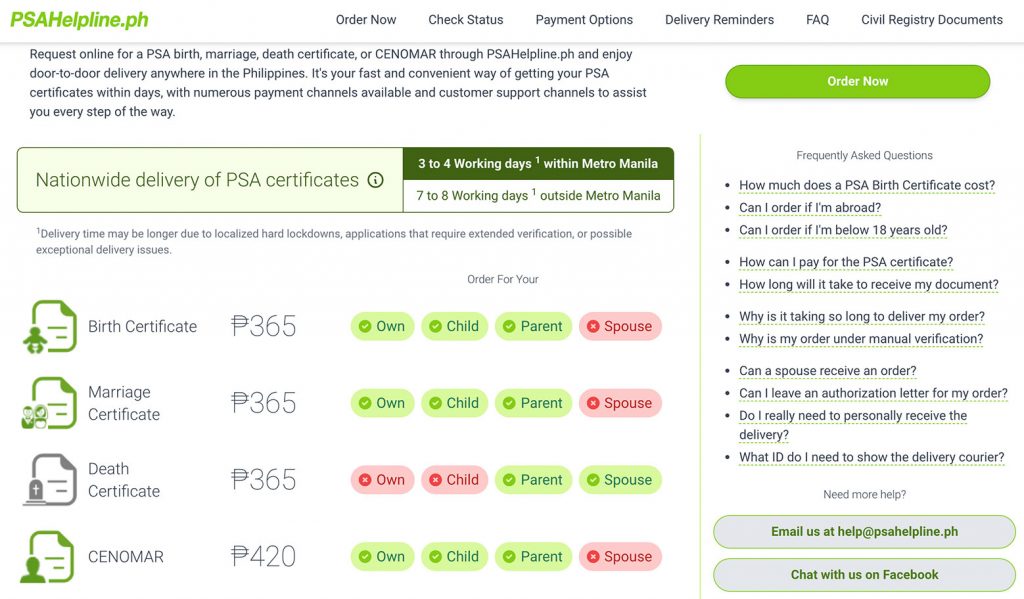 Step 2. Accept the Terms and Conditions and Privacy Policy, then continue.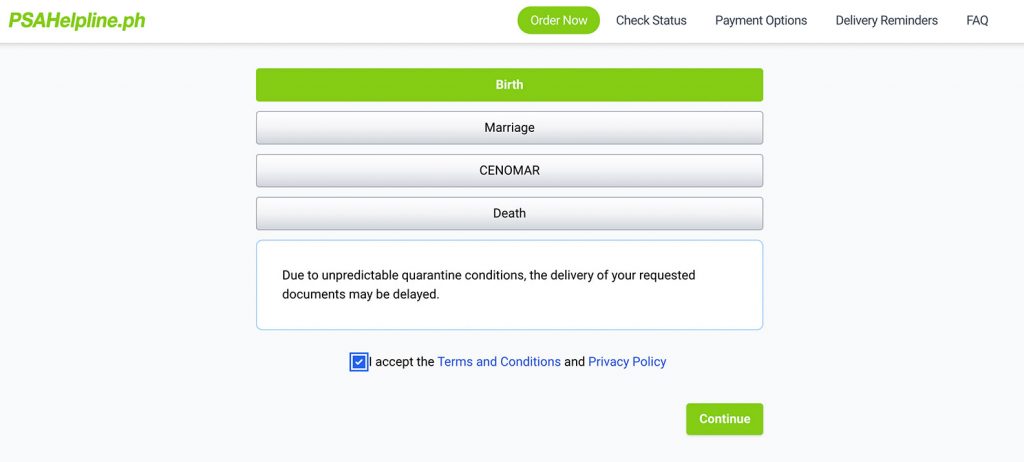 Step 3. Next, If you are requesting your own Birth Certificate or for someone else, you can select it here, In this instruction, I will select "My Own Birth Certificate" then click continue.

Step 4. Now, to get a Birth Certificate you will need to provide personal information, like your name, of course, sex, birthday, father's and mother's name, birthplace, and delivery address where you want to deliver your ordered birth certificate.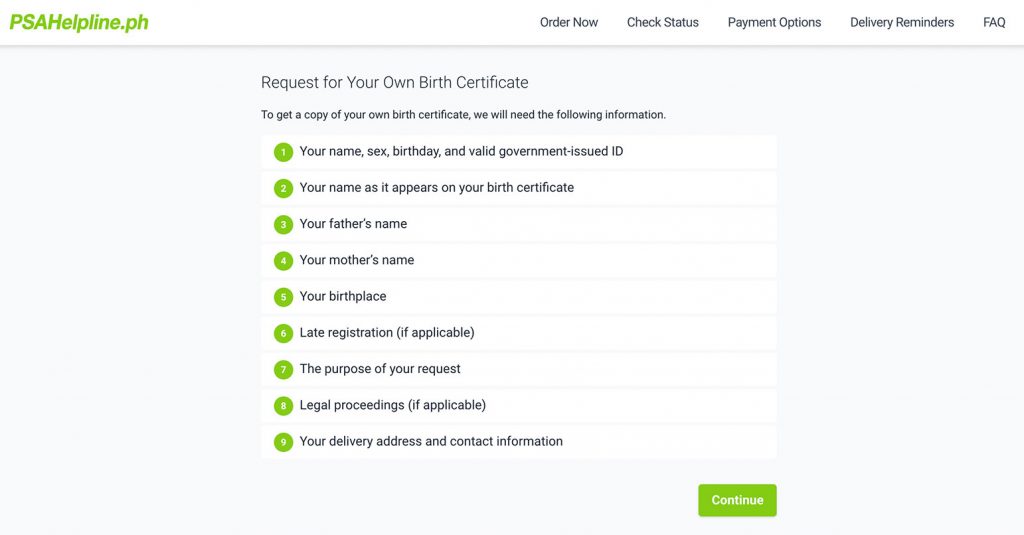 Step 5. Fill out the Certificate Application Form completely, there are nine forms you need to fill out, including your father's name, mother's maiden name, make sure to enter the correct and the same on your Birth Certificate, click continue of you're done.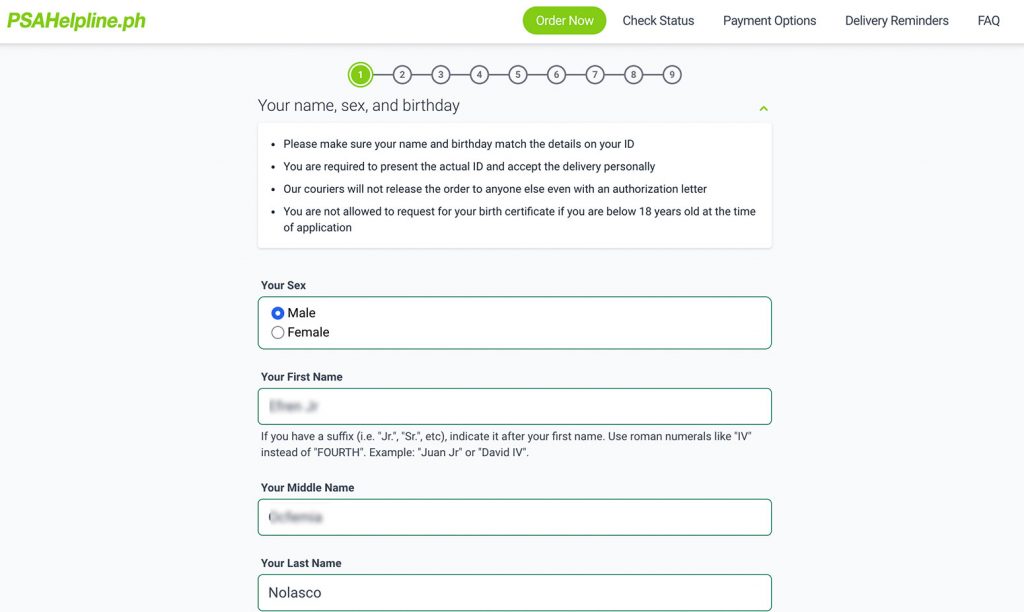 Step 6. It will also ask you if your certificate is registered late or not, make sure you know.

Step 7. Select the purpose of your request, then click continue.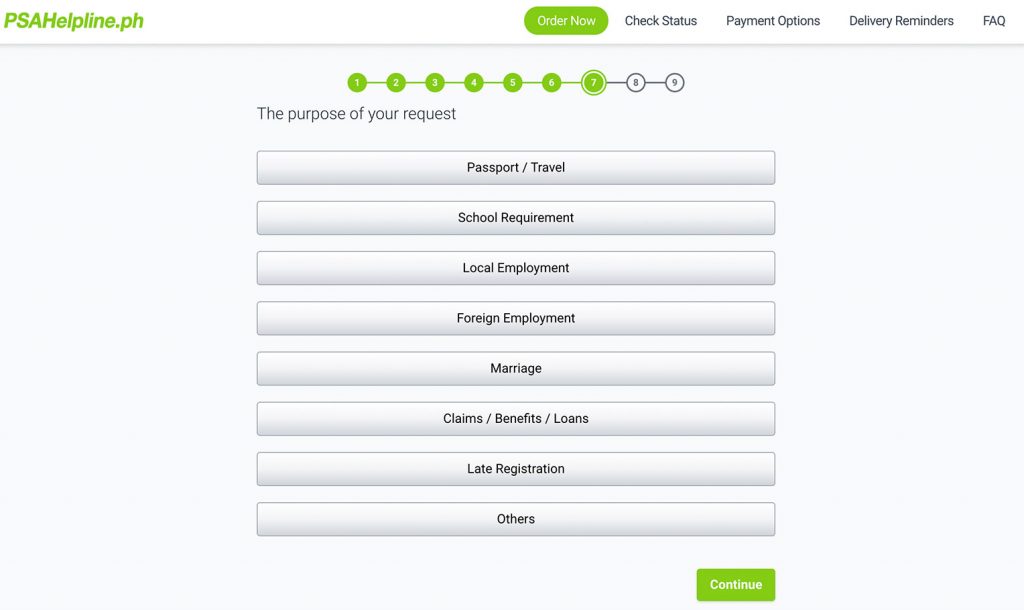 Step 8. It will also ask if there were any legal proceedings previously done, if there's corrections or supplemental, you can select on the menu.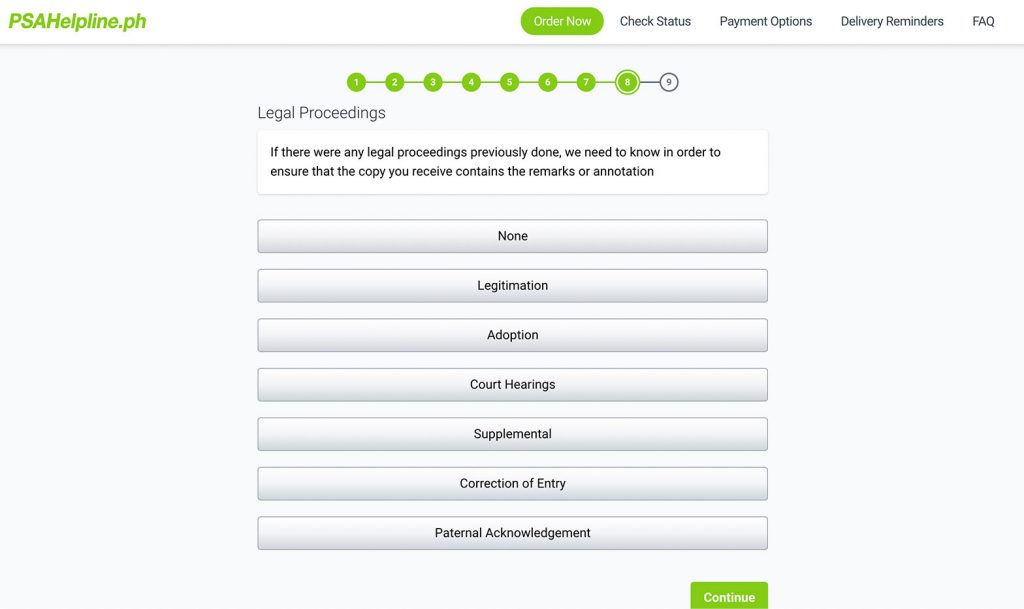 Step 9. Enter the address where you want to deliver your order.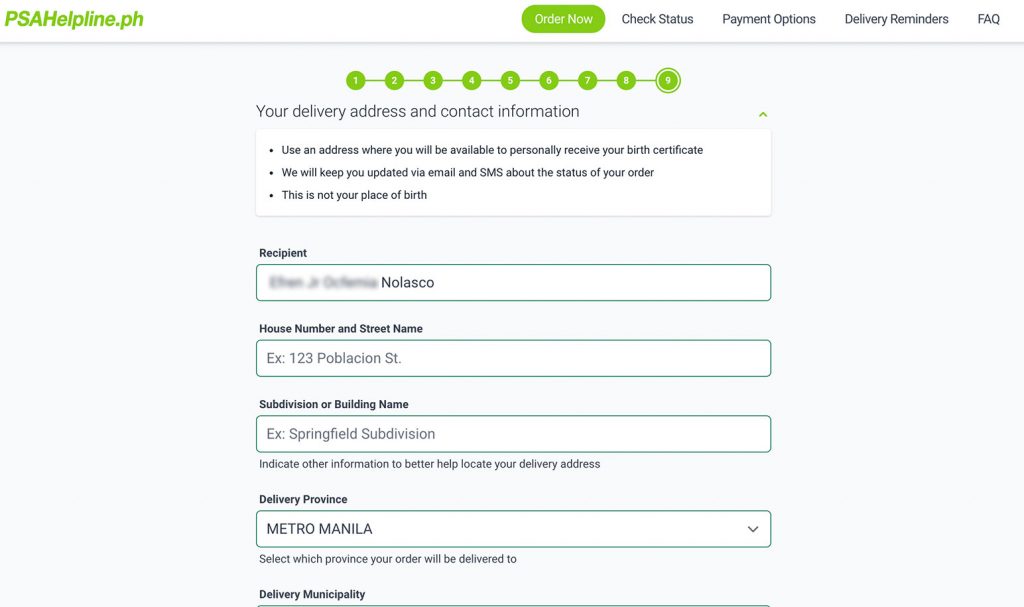 Step 10: Double-check all the information you entered make sure all correct. Scroll down at the bottom the tick the "I Confirm" check box then click continue.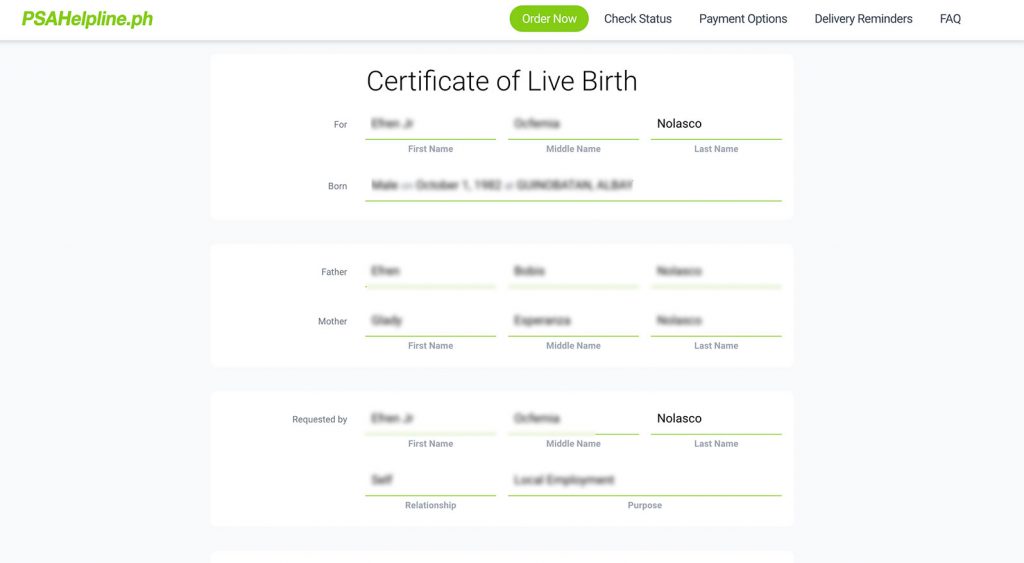 Step 11: You're almost done, after you created your order, a reference number is generated and you just need to pay your order to confirm. You can select different options to pay, credit card, Gcash, Paymaya, bayad center, 7-eleven, online banking, etc. Choose what is more convenient to you, I will choose GCash in this tutorial.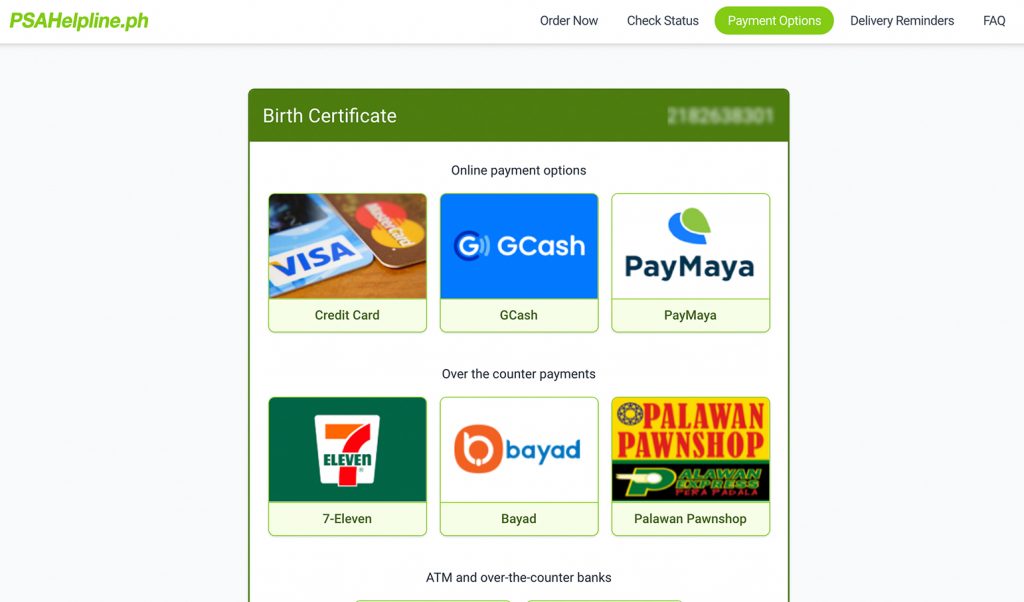 Click Pay using GCash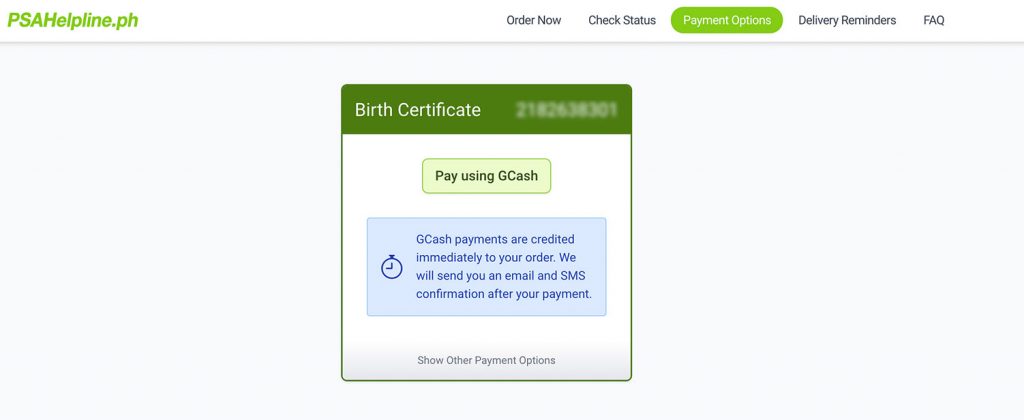 Step 12. Enter your mobile number registered to GCash to pay your birth certificate order.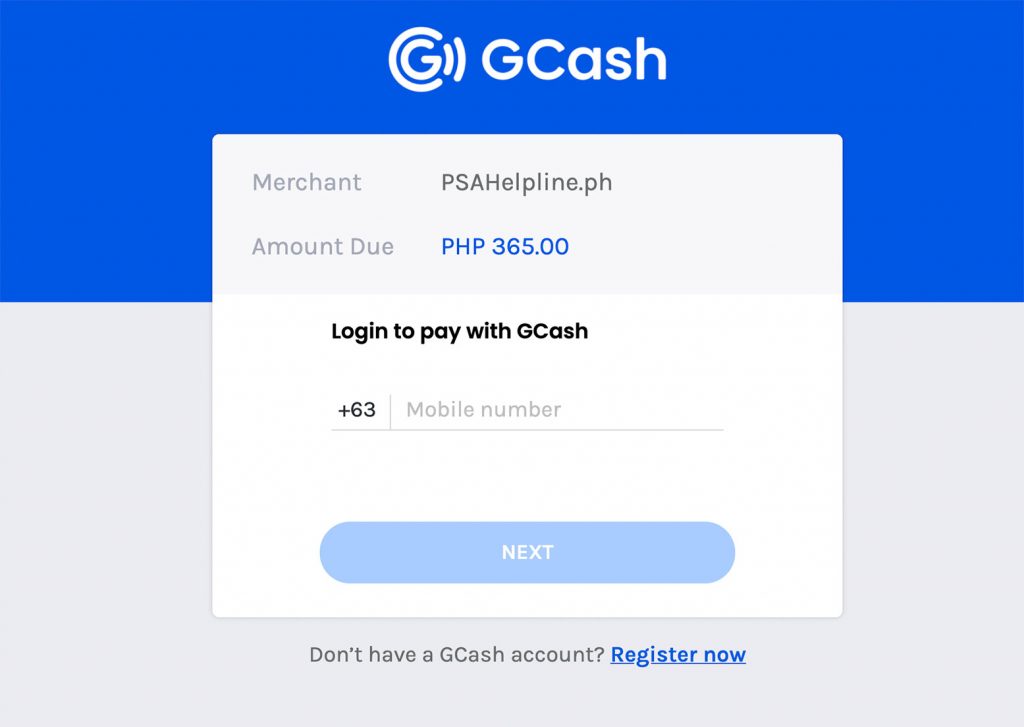 Now that you confirm your PSA certificate thru payment, you can now check the status of your order on the Check Status page. Just enter the Reference number, then click submit. According to the website you can expect to receive your order within 2-3 days.
Reminder
If you're not around during delivery or the recipient is not around during delivery, you can use the Letter of Authorization provided just below the page. Enter the name of the representative that will receive your certificate then sign it. Also make sure that your representative has at least one valid ID.
Disclaimer: I am not affiliated with the Philippine Statistics Office (PSA) or Pilipinas Teleserv, if you encounter any problem, please contact PSA Helpline directly @ Hotline (02) 8737-1111 or email at [email protected]
.
More Helpful tutorials from EfrenNolasco.com