The Social Security System (SSS) is a government body that gets contributions from your monthly salary. It is a mandate that you should have an SSS number along with the Tax Identification Number (TIN), and Pag-IBIG number. The SSS offices are often filled with employees, retirees, and different people who yearn to apply for different reasons. Because of the modern technology, people can now get their temporary Social Security numbers through the internet – and here is how:
Step 1: Duly accomplish all fields of the online form
This is basic information like your name, your address, your parents' name, etc. After accomplishing this, an email will be sent to the registrar's email which will then lead them to the second step. Be informed that the email will expire in exactly five (5) days from the day they applied.
Go to this link to start the application https://member.sss.gov.ph/members/rcsmi/newApplication.html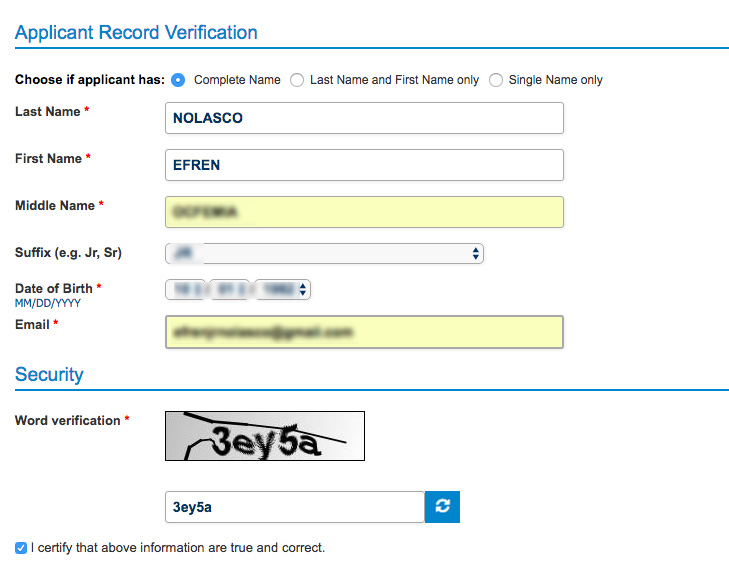 Step 2: Fill in all the required fields correctly
From the email that was sent to registrants' email, there is a link you can click in order to redirect you to another information fields. Accomplish all of the required fields correctly
Step 3: You now have your SSS number
After filling out all the needed information, the website will then provide you with your SSS number but this will be marked as temporary. In order for it to be permanent, registrants must go to the nearest SSS branch to submit all the required documents.
Step 4: Print the Personal Record Form, SSS Number Slip with the SSS Number Application Confirmation email body
After the system has generated your number, print out all of these forms to submit to the nearest SSS branch.
If registrant is married, he/she must bring their marriage certificate. If registrant has child/ren, he/she must bring his/her child/ren's birth certificates.
Important Reminders:
Take note that once you have generated your SSS number, it is just "temporary" until the submission of the required documents. With that being said, you can only use the SS number for contribution payment and employee reporting by the employer.
In order to apply for loans and benefits, one must possess the status of "Permanent."
List of supporting documents for your application:
In the absence of the Birth Certificate, you can submit any of the following documents:

Baptismal Certificate
Professional Regulation Commission card
Seaman's Book (Seafarer's Identification and Record Book)

In the absence of the IDs listed above, submit two (2) of any of the following:
(GSIS) card/Member's Record/Certificate of Membership
ATM Card (with cardholder's name)
Alien Certificate of Registration
Bank Account Passbook
Baptismal Certificate of child/ren
Birth Certificate of child/ren
of Licensure/Qualification Document from Maritime Industry Auth.
Certificate from Office of Muslim Affairs
Certificate from Office of Northern Cultural Community
Certificate from Office of Southern Cultural Community
Certificate of Naturalization from the Bureau of Immigration
Company ID card
Company Representative Authorization Card(ACR) issued by SSS
Firearm License card issued by Philippine National Police (PNP)
Fisherman's card issued by Bureau of Fisheries and Aquatic Resources (BFAR)
Health or Medical Card
Home Development Mutual Fund (Pag-IBIG) Member's Data Form
ID card issued by (LGUs) (e.g Barangay/Municipality/City)
ID card issued by professional association recognized by PRC
Life Insurance Policy
Marriage Contract/Certificate of Marriage
Membership card issued by Private Co.
National Bureau of Investigation (NBI) Clearance
Overseas Worker Welfare Administration (OWWA) card
Philippine Health Insurance Corporation (PHIC) ID card/Member Data Record
School ID card
Seafarer's Registration Certificate issued by (POEA)
Senior Citizen card
Student Permit issued by Land Transportation Office (LTO)
Taxpayer's Identification Number (TIN) card
Transcript of Records
Voter's Identification card or Affidavit/Certificate of Registration
As you can see, applying for a Social Security number has never been this easy. Unlike before where you have to go there early in the morning to accomplish everything, you can now generate your number online and make it permanent by submitting required documents.
Read Also: