Buying a house is every man's dream. But can a stable job get us a good house?  Admittedly, a stable income does not always guarantee you good fortune; unless you are born with good riches. So how did the government cope with this? They provided us with housing loans that could aid us in getting houses even if we're not filthy rich.
Buying a house is one good investment; and, applying for a housing loan is one thing that you should be thinking of.
Here in the Philippines, we think of housing loans as something that would flood us in extreme debt. But, that's not always the case. When we think of a housing loan, three things first come to mind: SSS Housing Loan, Bank Housing Loan, and Pag-IBIG Housing Loan. But how are they different?
In this article, we're going to expound on what the differences of these three housing loans are and how you can use them to your situation.
SSS Housing Loan
The Social Security System built this kind of service to its members to aid them with low-cost housing, home renovations, and home loan assumptions.
First and foremost, what are the qualifications of an SSS member to be able to have the housing loan?
Must be a member of a registered workers organization
A member of SSS with at  least 36 months' premium contribution and 24 months of continuous contribution before the time of application
Should not be above 60 years old at the time of application
Haven't been previously granted an SSS Housing Loan
Haven't been previously granted final SSS benefits
Read: How to check SSS Loan renewal eligibility online
Now that we know who are eligible to have the loan, what can we do with the Housing loan we are talking about? People can use the SSS Housing loan to:
Purchase a lot and build a new house
Purchase an existing residential unit and do renovations
Construct a new house on a lot that you own
Renovations
Read: How to Apply SSS Direct Housing Loan Facility for Workers' Organization Members
So up to how much can you borrow from the SSS Housing Loan? Well, you can borrow as much as P2, 000, 000.00. However, the actual amount a borrower is legally given or granted should be based on the following:
A borrower's capacity to pay.
A borrower's need based on the type of work he wishes to complete and materials evaluated by the SSS.
Appraised value of collateral totaling at least 70% but not over 90%.
A borrower's loan repayment term can be repaid in multiples of five years, with a maximum repayment term of 30 years. Interest rates vary with an SSS Housing loan between 8.0% per annum and 11% per annum as outlined below.
Loan Amount Interest Rate
Up to P450,000.000 8.0% per annum
450,000.00 – P1,000,000.00 9.0% per annum
1,000,000.00 – P1,500,000.00 10.0% per annum
1,500,000.00 – P2,000,000.00 11.0% per annum
Pag-IBIG Housing Loan
Now the Pag-IBIG Fund or most commonly referred to as the Home Developmental Mutual Fund (HDMF), is naturally built to provide affordable housing loans for Filipinos. Unlike the SSS Housing loan, the Pag-IBIG housing loan can be used to do things but are slightly different in terms of details. It gives it contributing members the power to finance their home purchase at a more affordable rate as compared to the rates offered by banks and real estate developers.
Not everyone knows that Pag-IBIG housing loan maybe used to finance not just the purchase of a brand new property but also:
Purchase a fully developed residential lot or adjoining lots not exceeding 1,000 square meters;
It is also used to  purchase residential house and lot, townhouse, o condominium unit;
Construction or completion of a residential unit on a lot owned by a member.
Home improvement or any alteration in an existing residential unit intended to be a permanent integral part which will enhance the home's durability and material value;
Refinancing of an existing mortgage with an institution acceptable to the Pag-IBIG Fund; and;
Combination of loan purposes that are limited to the following: purchase of a fully developed lot not exceeding 1,000 square meters and construction of a residential unit thereon; purchase of a residential unit, old or new, with home improvement; refinancing of an existing mortgage with home improvement; refinancing of an existing mortgage, specifically a lot loan, with construction of a residential unit thereon.
Who are eligible to apply for a Pag-IBIG housing loan?
According to Pag-IBIG, Filipinos who satisfy the following requirements may avail of a Pag-IBIG housing loan:
Must have remitted 24 monthly contributions under Pag-IBIG I, Pag-IBIG II or Pag-IBIG Overseas Program. Members with less than the required number of contributions will be allowed to make a lump sum payment provided they have been contributing members of the Fund for at least 12 months. New members may pay the 24 monthly membership contributions in lump sum, corresponding to the loan amount applied;
She/he should not be more than 65 years old at the date of loan application and not more than 70 years old at loan maturity;
The borrower should have no outstanding Pag-IBIG multi-purpose loan either as a principal borrower or co-borrower;
Should have no outstanding Pag-IBIG multi-purpose loan in arrears; and
He/she had no Pag-IBIG housing loan that was foreclosed, cancelled or bought back due to default or subjected to Dacion en Pago, which includes cases where the borrower is no longer interested to pursue the loan and surrenders the property.
The Pag-IBIG Fund allows its members to borrow a maximum loanable amount of P6 million, with interest rates varying from 5.5% to 10% and get a maximum repayment term of 30 years. The loanable amount depends on the member's need, member's capacity to pay, and loan-to-appraisal value ratio.
The Pag-IBIG loan-to-appraisal value ratio is as follows:
Loan Amount Appraised Value
Up to P400,000.00 100% of the home amount can be financed through Pag-IBIG
From P400,000.00 – P1,250,000.00 90% of the home amount can be financed through Pag-IBIG 
From P1,250,000.00 – P6,000,000.00 80% of the home amount can be financed through Pag-IBIG 
Perhaps one of the most attractive aspects of a Pag-IBIG loan is the affordability of the program when compared to others on the market. You can use this Pag-IBIG Fund Housing Loan Affordability Calculator to get an idea of how much you will be able to borrow based on your income, repayment term, fixed pricing period, and the estimated value of the property you are interested in.
The amount of loan, the loan interest rate, and other specific requirements may differ depending on the type of loan the member wishes to avail. There are currently two types of housing loans offered by Pag-IBIG:
Affordable Housing Program
This is for minimum wage earners or those whose gross monthly income does not exceed P17,500. Borrowers may loan up to P750,000, with interest rates of 4.5% or 6.5% in the first ten years of the loan, depending on the gross monthly income of the borrower.
End-User Financing Program
For those wishing to borrow higher amounts, up to P6 million. The annual interest rate depends on the fixing period chosen by the borrower.
The regular processing time for a housing loan application is sixteen (16) working days, provided that the borrower has submitted all the necessary requirements.
Read: Step-by-Step Guide on How to Apply for a Pag-IBIG Housing Loan
Bank Housing Loans
The other option for housing loans is through banks. There are major banks that provide housing loans and you can compare all their housing rates. The best ways to get started is to settle on where to get a bank loan. Try to research on various financial institutions that interest you or with the ones you're currently using.
Utilize a tool such as a home loan calculator to get an estimate of how much you could finance with a bank. To iterate, banks differ in terms of rates of interest and loan terms.
Here is what you can expect from a bank loan:
Purchase a townhouse, condominium, vacant lot or house and lot;
You can also use a bank home loan to complete construction and home renovations, or;
To refinance your current home loan.
Banks in the Philippines base the amount of money the client can borrow from a bank for a home loan on the age. Also, it will be dependent upon the income bracket of the applicant or their capacity to pay. Furthermore, it would also depend on the location, the property type, and the current value of the property on the market.  Repayment terms are also variable depending on which bank you decide to get your home loan from.
Since banks can provide you with so much flexibility in terms of financing options, doing thorough research before signing any loan document is of utmost importance. Like any loan amount, banks vary in the amount they are willing to finance.
The banks can give a typical margin of 80% to 90% financing to borrowers, while some offer as low as 70% total financing. Interest rates also vary depending on the bank, the total loan amount, and the loan tenure you decide on. Therefore, if you are going to apply for a housing loan to finance a P1,000,000 home in a key location in Manila, you are eligible for a loan amounting to P800,000. That being said, you'll have to put up the remaining P200,000 yourself as a down payment.
Read: Applying for a BDO Personal Loan
The qualifications for a bank loan are a little less strict.
In most instances, a bank membership is not needed unlike in Pag-IBIG and SSS, there are no contribution requirements, and you do not have to have a savings account. You must be a Filipino citizen, or have a Visa if you are a foreigner.
Banks traditionally have quicker approval times than other home loan options. If you decide to go with a bank for your home loan financing needs, the best way to ensure fast approval is to fully complete your online home loan application.
One good tip is to ensure that you have a steady income for banks to approve your loan. The amount you qualify for, and the rate you receive will be largely dependent on your capacity to pay.
The fees and charges differ from bank to bank, but you would expect to incur include:
Appraisal fee
Registration expenses
Documentary Stamp Tax  which is P1.00 for every P200 of the loan amount
Mortgage Redemption Insurance
Handling and Notarial fees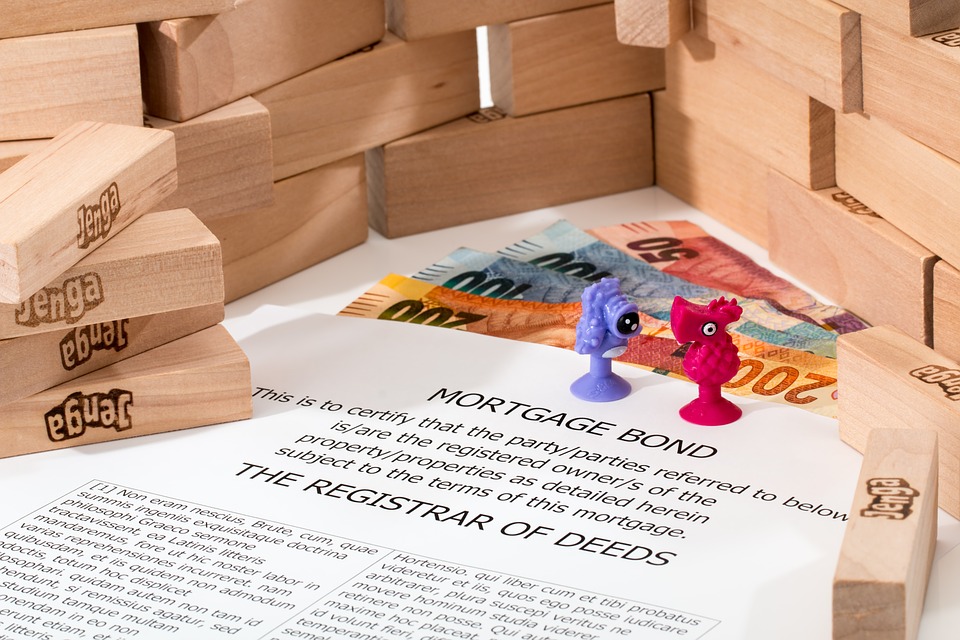 These are all of the information you need so you know the differences between the three. As stated earlier, they all carry different benefits and different deals. Furthermore, you know the criteria for each and that you just need to think about it and decide which loan to take.
Read Also: How to Apply for Government Housing Loans