As an employee, you are concerned about the amount withheld by the company from your earnings through payroll deduction, which includes SSS (Social Security System) contribution and make sure if they remitted your contributions to SSS.
Good thing SSS official website enhances its online services allow members to check or verify if your previous or current employers registered you under their account and remitted your contributions to SSS.
I guaranteed you readers that after you follow my simple instructions below you can easily view and have a copy of your employment history on the SSS website. It will help you also become aware if the companies you serve fulfill their responsibilities under the law. Since the law requires employers to report workers to SSS within 30 days from start of employment and to promptly remit monthly contributions of employees.
Please note that while making these instructions, I assume that you already have your SSS online account and officially registered on SSS website, but if you don't have yet you can follow our previous article how to register for SSS online account.
If you want to check your employment history on the SSS website, this article will show you every step, just follow along, I also included a screenshot in every step.
NOTE: As of this writing, you cannot view SSS employment history on SSS mobile app.
Step 1. Go to the SSS Website at https://www.sss.gov.ph/ check the captcha pop up to prove that you, not a robot then click the member button.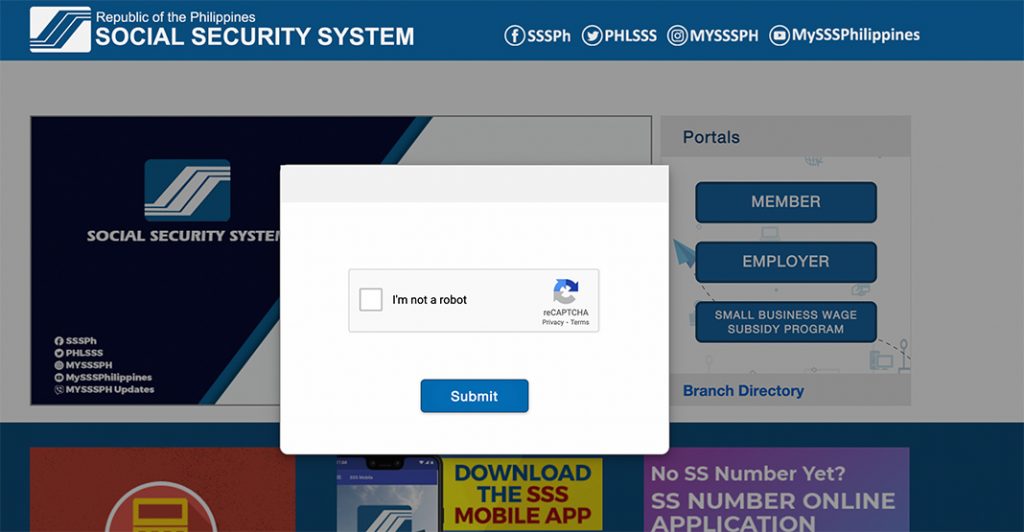 If in any case, you forgot your username or password, you can read my other tutorial on How to recover SSS Online Account "Forgot Username and Password"
Step 2. Enter your user ID and password, tick "I'm not a robot" then click submit.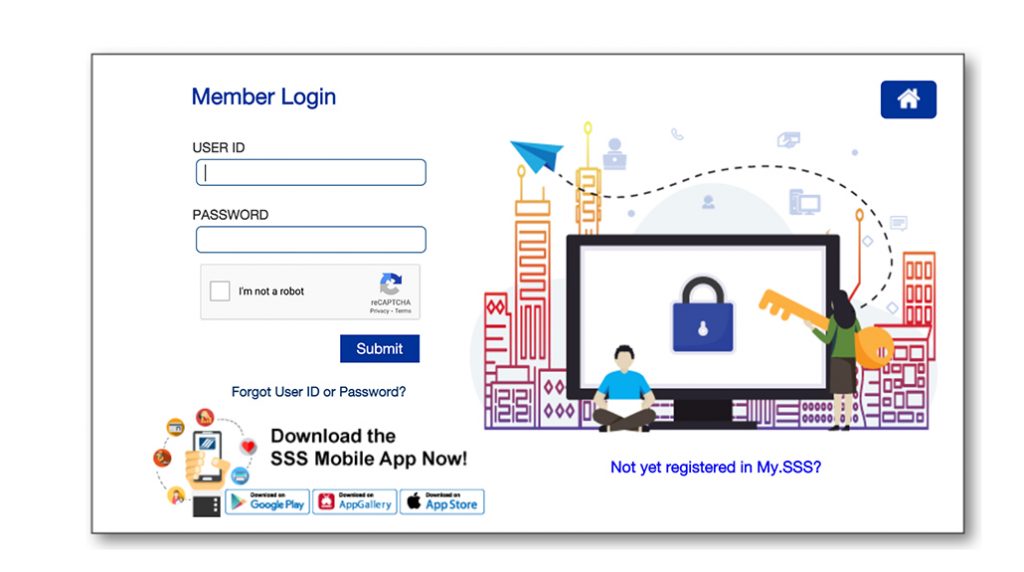 Step 3. After you successfully logged in to your account, click on "Member Info" tab, then select "Employment History" in the drop-down menu.

Step 5. You will arrive on the "Employment History" page. Your employer name, SSS ID number, and your reporting date and employment date then will appear on the screen.

That's it, if in any case you are not contented with the result or you found out that the company didn't remit the SSS contribution you can easily talk to your company SSS liaison to resolve your concern. And please note that employees can file a complaint against delinquent employers at their nearest SSS branch.
I hope this article serves a little help, particularly for beginners online.
Disclaimer: I am not affiliated with Social Security System (SSS), I am also a member and I make this tutorial from my experience only which I want to share with you to help other members who don't know the procedure how to check Employment History on the SSS Website
Updated: January 3, 2021
More SSS Tutorials