The United Arab Emirates (UAE) is considered to be the one of the most advanced areas in our planet; from Dubai's Bhurj Khalifa to Kuwait's Al Hamra Tower, it is a fact that it is one of the places where everyone wants to try to visit. The Bhurj Khalifa in Dubai is known to be the tallest building with 164 floors from the ground. This is one of the best tourist attractions that this country has and it is truly breathtaking.
Dubai is clearly not part of the ASEAN and therefore, Filipinos who plan on visiting do need a visa to do so. Here in this article, I am going to dissect the process of getting a visa in order for you to have a chance to physically look at Dubai.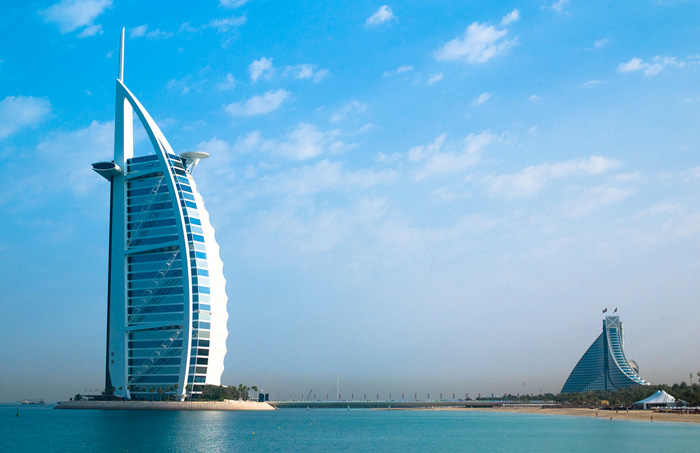 What do you need to apply for a visa for Dubai?
First and foremost, you need to proceed to the Embassy of the United Arab Emirates in Manila. It will take them approximately 2 weeks for them to process it.

2 duly accomplished visa application forms and it must include the sponsor's information.
Original and photocopy of signed passport with at least 6 months of validity.
2 passport photographs and 2 x 2 photos.
Invitation letter of the host or sponsor; it must include

Clear invitation
Full name
Reason why you're visiting
Address and telephone number
And the length of your visit

If visiting an organization; it must include

Clear invitation
Company's full organization title
Acceptance of responsibility for the applicant while in UAE
Company's address and telephone number
Copy of the organization's business license in UAE
Length of visit

**If you do not have sponsors or hosts, you may have to work with travel agencies in Dubai and they will assist you from there; from the documents you need to submit to the process you may undergo. The process may take up to 90 days so it will be better if you have a sponsor.

Through Etihad Airways:




Duly accomplished visa application form
Colored copy of Philippine passport with complete information and at least 6 months of validity
5 x 5.5cm colored photograph, white background, neutral expression, collared garment.
Proof of sufficient funds:

Bank statement
Letter from employer
Credit Card copy *It's best if you have all three (3)

Non-refundable visa fee:

Visit visa (90 days) Php14, 065
Tourist visa (30 days) Php3, 350
96-hour transit visa (96 hours) Php2, 235
Entry permit (14 days) Php4, 685

Previous UAE entry or exit stamp in the pages of the applicant's passport
Invitation letter from family members, friends, etc.

Documents you need to submit whether you have an invite or if you do not

Birth Certificate
Marriage contract (If married)
Proof of income

ITR 2316
DTI Permit (If self-employed)

5 x 5.5cm picture with white background, collared garment, and neutral expression
Itinerary of visit in Dubai
Hotel bookings (If sponsor or host is N/A)

Proceed to the Embassy of the UAE then submit all documents that they need from you.
You can send it by mail but it usually takes 6-8 business days before they can issue you a receipt that you've paid for the fees.
Pray and wait that your visa gets approved. It may take 5-7 business days for it to be fully processed.
Unlike any other country which needs a visa, the UAE is slightly a bit more complicated and strict because it is known to contain the most number of workers from a lot of different places. You can visit the website here. To be extra sure, submit everything that is listed here and you're good to go.
For further questions, inquiries, and concerns, you can visit the link.
Some articles you may also interested in
Requirements and procedure for Visa application in UK
How to apply for tourist visa in Japan