Going to the bank to apply for a savings account can take too much of your time; but what if we told you that there's a way on how you can register online for a UnionBank savings account?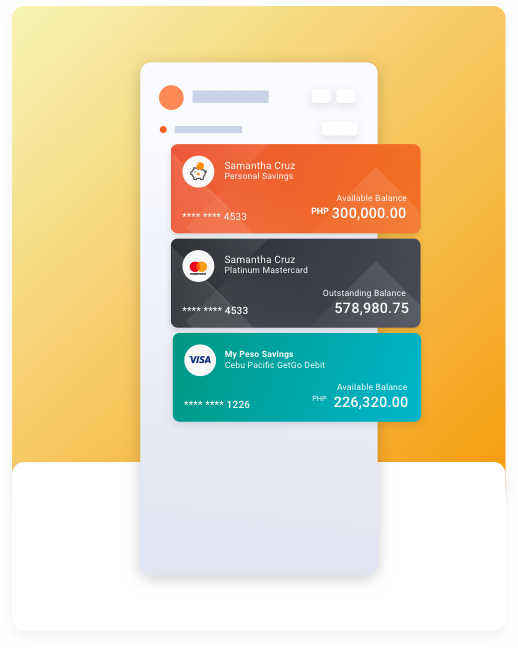 Yes, the UnionBank of the Philippines – otherwise known as UnionBank, is allowing people to register online for a UnionBank savings account!
Also Read: How to Register Your Security Bank Account Online Banking
NO NEED TO VISIT THE BANK
NO NEED TO QUEUE FOR LONG LINES
So, stay tuned! We'll be detailing the steps on what you need to do to register.
By the end of this guide, you'll already be registered! Yes, it's that easy!
Read: Opening A LandBank Account With Php100 Initial Deposit For OFWs
Why You Should Register For a UnionBank Savings Account Online
Some of the main features of a UnionBank savings account include:
Zero (0) maintaining balance
Zero (0) initial deposit
You can use it for cashless transactions
ATM card request – available
P350 annual fee – waived for the first year
Earn and get a 0.10% interest rate with a minimum balance of P10,000.00
You can withdraw at more than 20,000 BancNet and UnionBank ATMs nationwide
Instant fund transfers and transactions via PESONet and via InstaPay
And many more!
Read Related: A Guide to Applying For an ATM Bank Account in Metrobank
How Do I Register For a UnionBank Savings Account Online?
First things first – in order for you to register online, you need to download the UnionBank app.
Downloading the App
It's downloadable from both the App Store and the Google Play Store. It's less than 100MB so it shouldn't be a problem.
Once you're able to download, head onto the app and start the registration.
Registration Procedure
Launch the application and hit on the option that says Open an Account
You'll be given two (2) options, which are credit cards and savings account with a debit card. Select the latter and you'll be redirected to a page where it will give you a reminder about opening an account. Hit on CONTINUE 
It will then redirect you to a prompt where it'll give you a list of UnionBank savings account. In this regard, the best account type, and the most appropriate for the savings account is the Personal Savings. Choose that option and hit on SELECT
It'll prompt a reminder, which will be about IDs – you should read on to see if you have the ID they're looking for. We'll give you the list of accepted IDs later.
After reading ACCEPT or CONFIRM for the reminder, you'll be sent a One-Time Password (OTP) on the mobile number you declared.
If it's correct, you'll be redirected to the page where you'd have to fill out your personal information. This will include:

Complete Name
Date of Birth

Hit on Next and you'll now be asked to create a User ID and a password. For the password, make sure that it's not anything like your social media accounts.
You'll then be asked to provide other information including your civil status, birthplace, citizenship, your mother's maiden name, etc.
Then, for the last pieces of information for the personal info, you'd need to supply it with your current address and your present address
For your professional information, you'd have to provide your financial info, select accordingly
Lastly, hit on the box that says I AM NOT A U.S. Citizen, and hit on next while you select the purpose of opening the account
Read: Banks in the Philippines: Maintaining Balance of Different Account Types
Points to Consider
There are a couple of points you can take note of that would absolutely be helpful in your journey. They include:
For the password, make sure that it has an alphanumeric character and a symbol 
You can opt for the fingerprint or the face ID in creating your account if you don't want a username and password; you can also do both for extra security
You'd have to declare the reason for opening the account. You can choose from:

Investment purposes
Personal savings
Purchases
Others
Read: Some Banks Extend Transfer Fee Waivers For Their Members
Once you accomplish all those steps, you'll be sent an email to the email address you used in registering.
Your account will then be activated within 24 to 72 hours from the time you complete the application.
Don't worry, you will receive an email that would tell you if it's already active or not – so don't fret!
TOTAL TIME OF COMPLETION: LESS THAN 10 MINUTES! 
You don't need to visit any branch, you don't need to be in queue for hours; and most importantly, you don't need appearance! The verification is via selfie and it's just so convenient!
Documentary Requirements Accepted
During the first phases of your registration, if you remember, you received a prompt that dictates the IDs and documents they accept.
These include:
Passport
Driver's License
Social Security System (SSS) ID
Professional Regulation Commission (PRC) ID
Postal ID
Unified Multi-Purpose ID (UMID)
Also Read: Pac Pay to be Launched This Year (2021)
Requesting for the Debit Card
Now that you were able to successfully register online or the UnionBank savings account, wouldn't it be better if you have the ATM card?
Here are the steps you can take to request or order the ATM card:
NOTE: This is for free. You don't have to pay for anything to get a debit card. If people approach you saying that they'll help you get the card and they're asking for payment, decline. It's easy, and we'll teach you how you can get it.
Log in to your UnionBank account using the USER ID and PASSWORD; or the FACE ID or FINGERPRINT you registered
You'll see the orange-background section, it says "personal savings" with your name one it
From there, right below the account indicator, you'll see Order a Physical Card 
You'll be asked for the card details you want to be printed on the card, you'd have to select:

Name to be printed on the card
Delivery address
NOTE: You can choose to have it delivered to the current address you've put when you registered for the UnionBank savings account.
Also Read: Diokno Shows a Sample of the National ID Card, They Plan on Printing 154K Cards Per Day
Once successful, it'll give you the prompt that your UnionBank Debit Card for your personal savings will be delivered in five (5) to ten (10) banking days.
On regular days, it comes at about the 8th day (including weekends). But if you're going to apply for it during the holidays, things might be different.
Don't Waste Time – Apply Now!
That's how easy it is to register online for a UnionBank savings account! Also, requesting for the debit card is also simple and easy.
If you're looking to get a bank account without endangering your health, don't hesitate to apply or register online for a UnionBank savings account!
Read: You Can Now Do the Pag-IBIG Fund Cash Loan Application Online!
All you have to do is to download the app and go from there!
As of the moment, UnionBank is accepting hundreds of applicants per day. Don't worry! You'll surely be accommodated!
What do you think of the procedure of registration for a UnionBank Savings Account online? Is it easy? Is it difficult and challenging? Or is it something you can do in your spare time?
It won't take you ten (10) minutes to register! After that, it'll only be waiting and waiting!