Updates: The Home Development Mutual Fund (Pag-Ibig Fund) announced that since Feb. 15, 2018, enrollment of Pag-Ibig loyalty card has been suspended until the third quarter of 2018 to give way to the enhancement of the program.
The new loyalty card shall have an added functionality that will allow members to disburse short-term loan proceeds through the card aside from its current use as a benefit card. The loyalty card shall also continue to be honored as a transaction card in all Pag-Ibig Fund branches.
The Home Development Mutual Fund (HDMF), popularly known as Pag-IBIG (Pagtutulungan sa kinabukasan: Ikaw, Bangko, Industriya at Gobyerno) Fund, recently introduced its new Pag-IBIG Loyalty Card to its member, where in Pag-IBIG members provides additional benefits in the form of special discounts and rewards when they pay for medicine, groceries, tuition, fuel, travel, and many more at any of the 119 partner-merchants in the country.
Mr. Florencio O. Galang, Jr., Officer-in-Charge of the Office of the Vice President for Public Relations and Information Services Group of Pag-IBIG Fund. said "We want to maximize the value of Pag-IBIG membership through the Pag-IBIG Loyalty Card. The project is our way of showing loyalty to our 16.4 million members, as it makes Pag-IBIG more relevant in the lives of Pag-IBIG members through benefits that they can enjoy more frequently. What we did was to tie up with private sector entities that can offer discounts and privileges to our Pag-IBIG members.
I am a Pag-IBIG Fund member since 2006. For me as a member, just like you I want to avail that said benefits and take advantage to that offered discounts and rewards.
For your reference, here are the list of partners participating on the Loyalty Card program and the details of the discounts and special privilege they offer for card holders. (Click the image to enlarge)
In this tutorial, I want to share with you guys the Procedure along with the Requirements needed to get Pag-IBIG Loyalty Card.
Requirements
Procedure
Step 1. Fill up Pag-IBIG Loyalty Card Application Form correctly.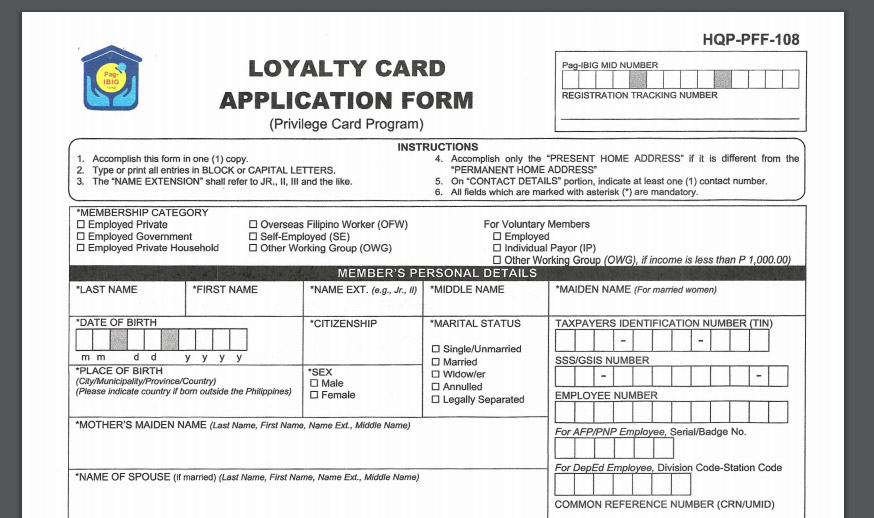 Step 2. Submit the filled up application form to the nearest Pag-IBIG Fund Branch.
Step 3. Pay P 100.00 card fee at Pag-IBIG branch Cashier.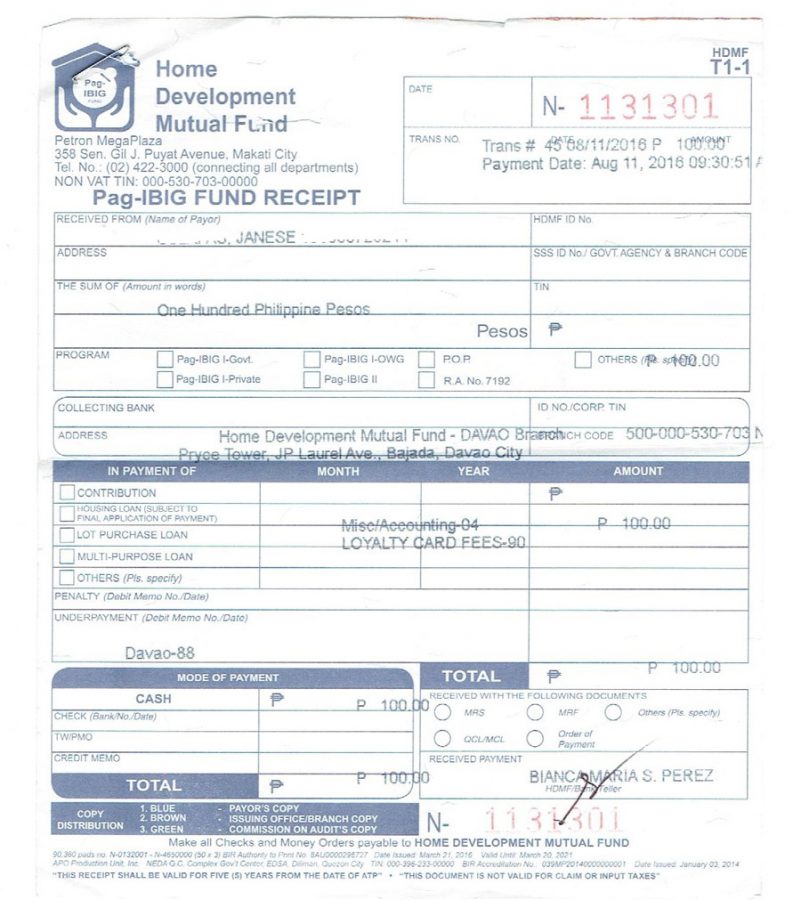 Step 4. Proceed to Pag-IBIG Enrollment Kiosk booth, picture will be taken, officer will validate your information then required you to sign in the signature pad.
Step 5. You will be given a claim stub stated when your Pag-IBIG Loyalty Card need to pick-up.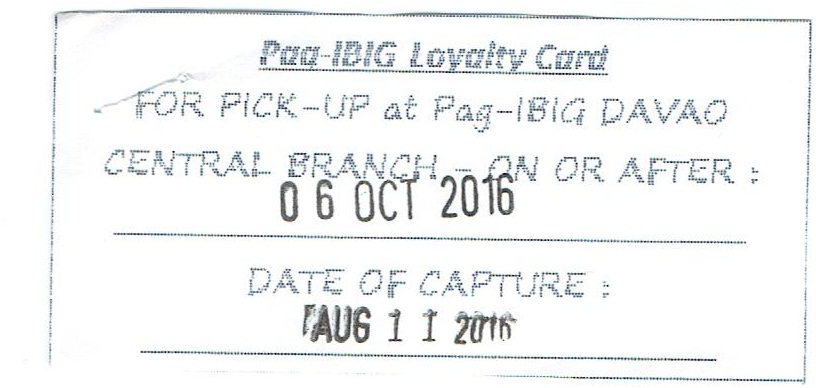 Moreover, for less hassle and to be more convenient your company may request for Loyalty Card Enrollment Kiosk to be up in your office in accordance to Pag-IBIG agreement. For you to have the request form & agreement, download the Request for Loyalty Card Enrollment Kiosk, fill out the form then submit to Pag-Ibig office.
If in any case you misplaced your claim stub, good thing is you can check online if your Pag-IBIG Loyalty Card is now ready to pick up or claim.
Here's the inventory of unclaimed Loyalty Cards as of March 2017. Find out if your name is in the list.
That's it, Grab your Pag-IBIG Loyalty Card now!