In our time, there are a lot of known scammers, fraudsters, and thieves online. What they do is they try to steal from you using online accesses. Or, say for example, you lose your card and if they are able to access it, then you're in a big heap of trouble.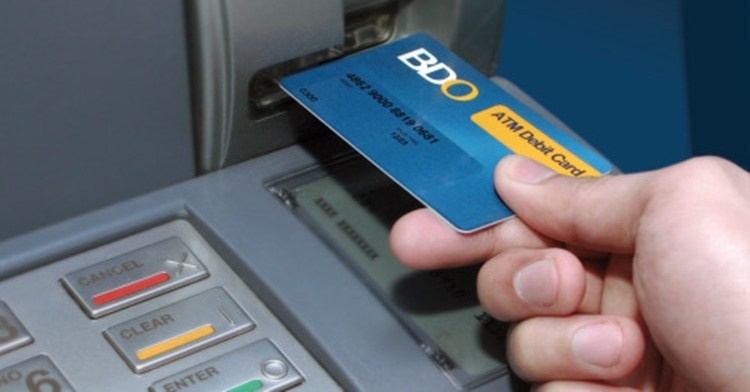 Banco De Oro (BDO) Unibank, one of the major financial institutions in our country, has a way online on how people can report BDO Automated Teller Machines (ATM) disputes. In this article, we will guide all BDO members on how they can file a report online without them having to visit a BDO branch.
Read: How to Lock/Unlock BDO ATM Debit Card Online
We will be categorizing each dispute and the way how a BDO member can report it online. The following are the things that you can report online:
First step, of course, is to visit their website at https://www.bdo.com.ph/personal/accounts/forms.
Unauthorized Withdrawal
Unauthorized Fund Transfer
Undispensed Cash Withdrawal
Unauthorized Bills Payment
Unsuccessful or Voided Purchase via Point-of-Sale (POS)
Unauthorized POS transaction
Multiple charge/s for a single transaction
Prepare the following information upon requesting for an ATM dispute:
Complete name; first name, middle name, and last name
Card number
Account number
Account Type (Peso or Dollar)
Mobile Number
Email Address
Transaction Details

Transaction Date
Description of Transaction
Amount of Transaction
Remarks
NOTE: You may attach supporting documents to further be of help with your dispute claim. In addition to that, you also should attach a photocopy of your debit card.
How do you report unauthorized transactions online?
If you have are able to receive a notification every time a withdrawal, then you're secured. However, you still need to report unauthorized accesses on your ATM. The good news is that you can do it online.
Read: BDO ERP (Easy Redemption Plan) – UITF Review and Requirements
Steps on how to file an online report for unauthorized ATM withdrawal:
Fill out the Debit Card dispute form if you are not the one who initiated the transaction. You can find the direct link to the form here.
Duly accomplish the form;
The "card number" field should be populated with the OLD card number or the card number that you have;
For security purposes, the card that was used would be automatically blocked. Should you need a new card, you can coordinate with your Branch of Account (BoA) to have yourself a new card.
For further proof, you can attach scanned supporting documents that would be helpful in the investigation of the claim.
Important reminders:
A photocopy of the debit card is going to be required for verification;
Make sure to complete the forms appropriately because your request can be delayed if the forms are incomplete;
Not all devices are able to support this web form version. It's best to utilize a laptop or a desktop; and
After you submit the dispute claim, you will be sent a confirmation message with a number. This is for BDO to be able to track your dispute claim.
Read: How to get BDO Manager's Check
For all transactions, these are the information and the steps on how you can further request a dispute claim. However, the following services are yet to be available for the ATM disputes: Undispensed Cash Withdrawal; Unsuccessful or Voided Purchase via Point-of-Sale (POS), and Multiple charge/s for a single transaction.
You may download the PDF forms of all of these transactions:
What other things can you download from the BDO website?
In addition to that dispute forms, you may also download the following forms to help you with everything you need.
Account opening
You may download the following forms if you have plans on opening a new account. You need to complete these forms and submit them to the nearest BDO branch from your location.
These forms are the documentation you need in opening a new account. You can download them here for you to have them ready when you visit the nearest BDO branch from your location.
Service Slip
The Service Slip is a form that you need if you are requesting for Checkbook Reorders, Stop Payment Collections, Bank Certifications, and Stop Payment Order Application/s. You may download the form here.
Read: How To Enroll BDO Online Banking From Abroad
 Affidavit of Loss
You can use BDO's affidavit of loss slip if you need to replace and cancel your previous ATM card, Passbook, Cash Card, Manager's Check, and Time Deposit Certificate/s. You can view and download the form here.
NOTE: This Affidavit of Loss still needs to be notarized so make sure that you make proper legal actions.
Application Form
This application form is different from the application form used to open a new account. This form is to apply for any of the following: Demand Draft, Sale or Purchase of Foreign Currency, and Manager's Gift and/or check. 
You can download the form here.
 Telegraphic Transfer Form
Last but definitely not the least of the forms you can download from the BDO website would be the Telegraphic Transfer Form. This form us used for a member to request for application to either domestic or foreign outward telegraphic transfer. You can download the form here.
Advantages of the forms being available
Some people might not know what the effects of this could have in the efficiency and the speed of BDO transactions. As a matter of fact, some people still cling to the traditional ways and processes of banks without them knowing that this could be extremely effective in their daily lives.
Other than the fact that it can hasten whatever transactions there might be, it's also a way for BDO to be able to have an automatic tracker of whatever a transaction may be.
Read: BDO Funds Transfer and Send Money To Any BDO Account
So, you can do whatever your request may be online and just submit it to the nearest BDO branch near you. If you're not sure where that is, BDO also have it in their website.
Find a BDO Near Me
This specific function allows a person to be able to track a BDO branch near his or her location. You can access this specific utility by accessing the BDO website. We made it easier for all of you! You can access it by clicking this link here.
Turn your GPS on and you will see the BDO branches in your location.
If you have any concerns as regards unauthorized accesses to your ATM, you can count on the online forms to be able to assist you in your request. Once you've done that, you can proceed to the nearest BDO branch in your location by using the BDO Store Locator!
If you have any more inquiries, you can contact BDO for them to be able to assist you for whatever query you might have.