Manager's Check is very convenient if you don't want to bring large amount of cash with you. You can pay any transactions with manager's check without waiting days to be cleared by the bank unlike using personal check. This is useful if you have something to purchase in cash.
For example, you are buying your dream car or property but you don't want to bring cash, you can apply or get manager's check in your bank to be able to pay it without carrying any amount of cash, no clearing time required.
If you are a BDO account holder I will show you the procedure how to get manager's check, you can also use this procedure in any bank, I think the procedure is almost the same.
In BDO you can visit any branch to get manager's check, you will pay Php 50.00 plus the inter-branch withdrawal fee if you are getting it in different branch, but if you have Kabayan Savings account you don't have to worry the withdrawal fee.
Read: Opening A BDO Kabayan Savings Account
Getting BDO Manager's Check
Ask the security guard where you can apply for manager's check, or you can go directly to any teller on the table if there's vacant seat. The teller will give you manager's check application form, fill the form with your details plus the Payee name, address and the total amount.
If the total amount will be debited to your account, you will also fill out a withdrawal slip.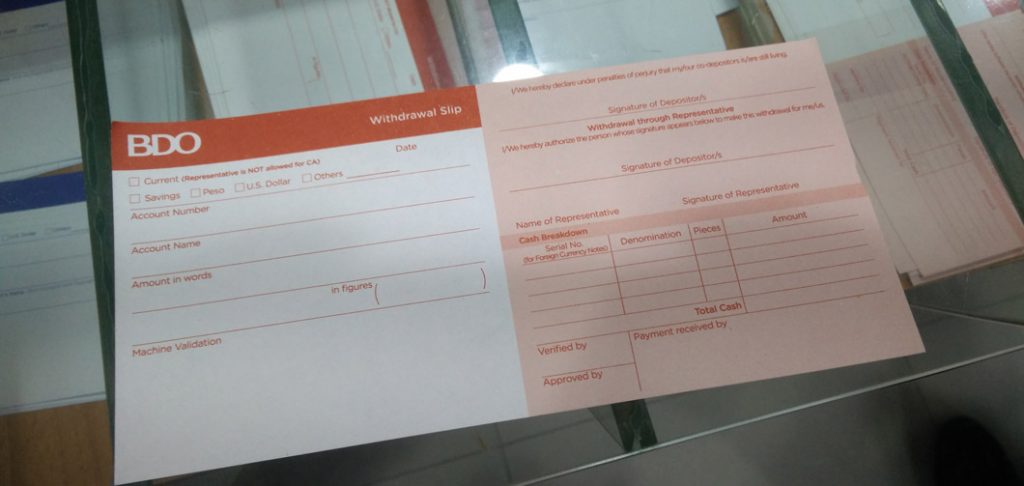 After you fill out and the teller verify your identity, you will wait depending on the amount and branch. I waited more than 2 hours to process. When everything is clear you can claim your check with the sign by the bank manager and another officer.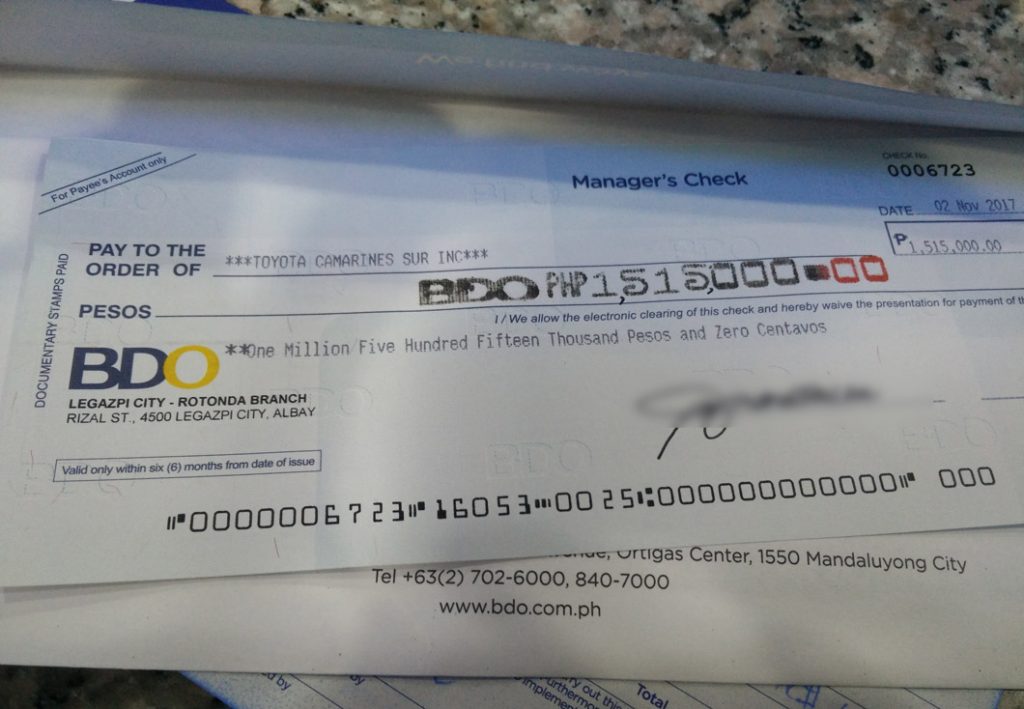 Manager's check is preferred by business establishment for large scale transactions because it is more secure and businesses trusted the bank, compare to personal or regular check which has a possibility to bounced.
Read Also