Now that almost everyone in the country are working from home, it's imperative to ensure that your audio recordings are clear and noise-free. So how do you actually go about in reducing microphone background noise? What things do you need?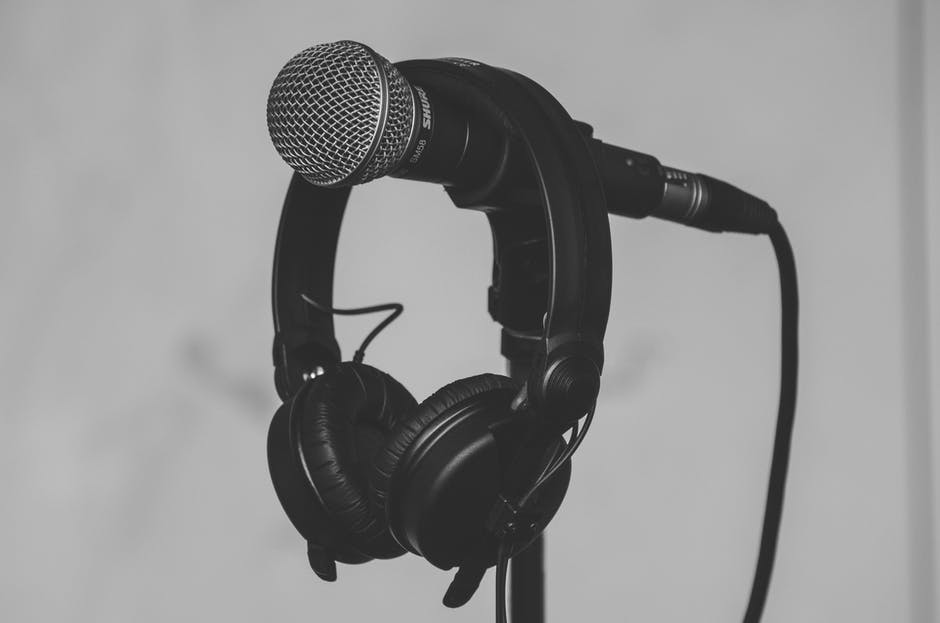 You don't need to have expensive equipment to get clear, crisp, audio recording on a PC.Whether you're chatting with friends, video conferencing with colleagues, or simply recording audio contents, it would be nice to have better sound.
Read: Guide: How Do You Turn Off YouTube Ads?
The quality of the audio is always as important as the video. Luckily for you, we will walk you through some steps in reducing microphone background noise on a Windows PC.
Your Computer's Default Settings
There are a lot of other considerations if you really want to get superb results in your recording. However, you would need to understand that your computer has its own default settings; and Microsoft has its own reason for such settings.
The good thing about it is that we can always alter the default depending on the situation and location.
Read: Eleven (11) Gmail Tips to Help Your Experience Easier
Natural Background Noise
Background noise, and we need to understand that this is unavoidable. Why? Because they are created by humans, nature, and even animals.
For instance, the natural phenomena like thunder, or even rain, running water, sound of the wind are considered to be noise in a recording session.
Depending on where you are doing the recording, we have less control over things that produce noise. That's why before we change any settings on you Windows PC, we need follow some basic best practices for a clearer audio recording.
Read: Top Work From Home for Filipinos this 2020
Here are a few quick tips for a much clearer and crisper audio recording:
Stay Away From Background Noise
Common sense dictates that we need to go farther away as possible from a place or a thing that produce noise. We need to move away from fans or air vents, from garages, from our dogs, and the like.
Furthermore, we should turn devices off that produce noise while you're recording. Observe mouth-to-mic distance so people can't hear you breathing over the mic.
Read: Here's How You Can Mark Your Entire Gmail Inbox as Read?
Use a Dedicated Headset or Dedicated Microphone
Built-in microphones do not have the high quality needed for a crisper audio. Yes they work, but they will not and cannot produce the sound quality that you desire.
For a better audio recording, purchase good-quality microphones. Doing so can increase the chances of producing better quality sound.
Read: Top Ways to Keep Your Facebook Account Safe From Hackers
Use or Wear Headphones
A lot of times, microphones pick up noise from the speakers, feedback or an echo. To eliminate this, you need to put on headphones or a headset.
Not only would this greatly improve the quality of voice you produce, you will be able to hear the other line better, too.
Steps to Reduce Noise in Windows PC
Microphone Options are integrated in the Windows Operating System. This is the settings that would help in reducing microphone background noise.
Read: Google Lens Released New Features to Improve Productivity
The options depend on the built-in sound hardware in your PC and manufacture's audio drivers or software. To access it:
Go to Control Panel, from the Start Menu or by typing control panel in the search box.
You will be given several options coming upon Windows OS; this includes Hardware and Sound. Click on that option.
The third option you will see is Sound, click on it.
A box appears. It has four (4) tabs and one of which is Recording. Whatever recording devices installed or attached to your computer will appear in the box.
Select your Microphone device, and then click on the Properties button bellow.
Microphone Properties box appears. There are five (5) tabs and one is Enhancements. Click on this tab.
The pop-up options include Immediate Mode, tick on the box next to it.
Put a check also on the box next to Acoustic Echo and Cancellation and Noise Suppression ( Noise Suppression).
Click on the Levels tab, this will show your Microphone Level. Normally, it should be 100, the maximum. If not, move the slider to adjust to the maximum level.
If you noticed that the level of the sound that you're getting while recording is lower than expected, move the slider under Microphone Boost toward +10dB. You may move it up to a more desirable level; it will depend on how your audio devices are reflecting and working.
After making all the changes, click on Ok button at the bottom to save changes.
Read: Get Ready With the iPhone 12 in 2020 – Here's Why
After changing the settings in Windows OS, and yet you still observe noise is still included in the recording, you might want to use noise-cancelling software.
Probably the most reasonable tip in reducing microphone background noise is by using software. There are tons of different software out in the market — free and paid.
Noise-Cancelling Software or Features
There are several popular software used in noise-cancellation that you can take advantage of to help you with your concern.
These software promise to remove background noise during recording any application on your Windows PC. Here are a some of the Noise-Cancelling Software listed in no particular order.
Read: Beware of the Fake Airpods! It can be Dangerous for Your Hearing
Google Meet
Google's program or app for video conferencing, it has and is still being widely used. Luckily for users, the app automatically filters out background noise, reducing some of your major problems.
It's an app you can utilize if you want better-quality sound and audio.
Read: How to Activate Dark Mode on Your Android Device
Krisp.ai
More commonly known as the noise-cancelling software, Krisp.ai is used by several agencies and consumers. It now has a built-in noise suppression feature that would eradicate unnecessary noise.
The Noise Suppression button s on the bottom left of the Discord sidebar, enable it and activate Noise Suppression.
NVIDIA RTX Voice
Need to remove background noise in the neatest and the cleanest manner possible? With this software installed, you can activate a Remove a Background Noise feature that uses the power of the NVIDIA GPU to eliminate background noise from your microphone.
Read: How to Disable or Mute Browsers Sounds on a Mac
These are just some of the best software and programs that you can utilize in helping you reduce microphone background noise.
Video conferencing is taking over nowadays especially under the lockdown status because of the infamous Coronavirus Disease 2019 (COVID-19).
What You Have to Accept
If you reside in a location where dogs are present — or if there are noises that are indefinite, you need to really accept it.
Read: Ingenious Tips and Tricks for Enhancing Your YouTube Experience
You can set-up a room strictly for work to eradicate all unnecessary sounds that might interfere with your communications.
However, you can absolutely utilize the applications and programs that work well in reducing microphone background noise! Be free from the constant worry of noise whenever you're recording, video conferencing, and even chatting with friends and family members.
Make sure that you have better audio especially during this time of the pandemic!