Facebook has been and still is one of the most popular websites. With over 2 billion monthly active users, it's really a website that makes money. Many people even treat Facebook as their prime source of networking medium; it's where people sell goods, it's where people find new networks of people. It's even the website that is regarded by many to bring in the newest and freshest news, it really is an all-around app.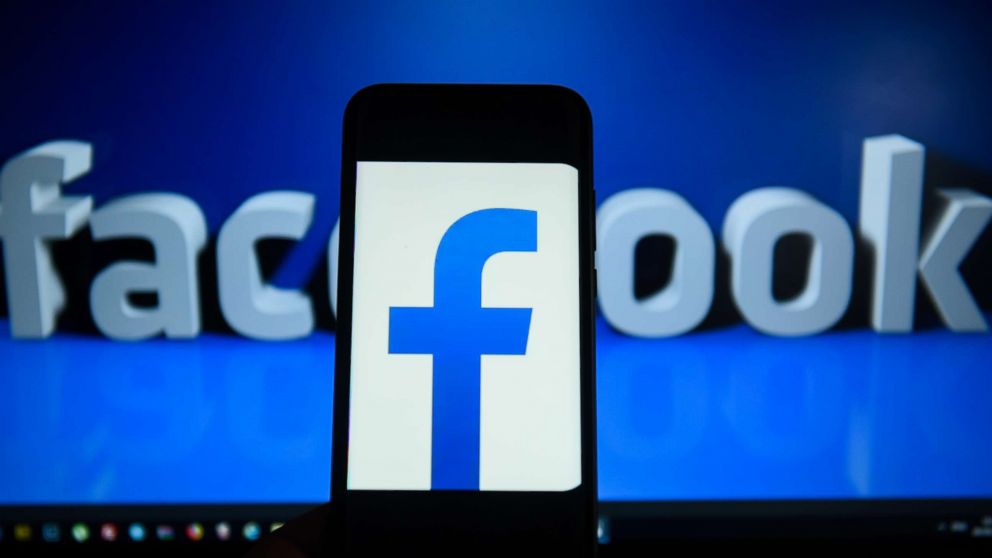 That being said, Facebook really is a treat for most people. This is also why many cyber-criminals and hackers prey on Facebook accounts. These hackers think they can get around any person's account easily. Hackers being able to penetrate into people's Facebook accounts is extremely dangerous and risky.
Read: Securing A Website Against Malwares And Hackers – Pro Tips To Consider
Don't worry because in this article, we will be giving you the top ways on how you can keep your Facebook account safe from hackers.
Why do hackers hack Facebook accounts?
Other than the mere fact that Facebook is one of the most used and most popular social media platforms in the country, Facebook has also evolved from becoming "just" a social networking site.
It has acquired numerous applications such as Instagram and WhatsApp. With this, hackers know that if a Facebook user uses Instagram and WhatsApp, too, they can concurrently hack their targets other social networking accounts as well.
Read: How To Check And See Fake Facebook Pages and How You Can Distinguish Them From the Real Ones
Without further ado, here are the best ways to keep your Facebook account safe from hackers.
Create strong and tricky passwords
Hackers have the capability of knowing your personal details. For instance, they might already know what your date of birth is; they might even know your mother's maiden name. Creating a strong password is actually the first step in keeping your Facebook account safe from hackers.
One (1) good tip we can give is for you to create a strong password. A strong password mainly consists of a combination of small letters, capital letters, numbers, and special characters. Facebook is case sensitive so it is imperative to have a combination of small and capital letters on your password.
Read: How to Protect Yourself From Identity Theft 
Do not use the same password for other accounts
Say you have Instagram, too, are you using the same password from your Facebook account? You better not because if you do, that's what hackers would do next after they infiltrate your Facebook account.
They will try and use the same password for other accounts with the hopes that it's the same. A good reminder is to keep track of all your different passwords. This way, even if a social media account you have gets breached, these hackers will find it difficult to enter the next account you have.
Tip: Write down all passwords you have if you tend to forget them. Keep this in a wallet or somewhere safe. 
Read: Five (5) Internet Security Tips to Share with Your Boss
DO NOT SAVE PASSWORDS
Have you ever encountered the prompt that says "Do you want to save this password on this computer?" If you're a regular internet user, chances are, you've already seen this. Refrain from doing this especially if you frequently use public devices.
Even if it's on your computer, you're just better off not saving it. This goes hand-in-hand with tip #2 to always write down your passwords so that you won't forget them.
A hacker can do remote monitoring on your system so that they can check all of your activity; if they know that your system automatically logs your Facebook account in, then it's just easy for them to maneuver.
Read: Eleven (11) of the  Smartest Ways to Keep Your Wi-Fi Network Protected
Protect yourself from malware
Another good way to keep your Facebook account from hackers is to be safe from spyware and malware, too.  Malware or malicious software is normally spread from malicious emails sent by hackers through what they call phishing. 
In addition to that, it can also be injected in your system through clicking and accessing links that contain these malicious software. You might already have this unknowingly.
Read: Find and Delete Old Email Addresses That You Don't Need Anymore
But to avoid these from taking over your system, be cautious on all emails you receive, all links you click, and all the websites you visit.
Tip: Check for the prefix "https" every single time you access a website. Oftentimes, a website that has only "http" is unsecure, meaning, it can be a haven for hackers. 
Remove unneeded third-party permissions
Most applications that require the use of Facebook ask users for permissions to "do this and that." When in fact, it might just be the reason how hackers will be granted the very "permission" to access and take over your account.
Although most of it are safe, it's still worth checking. You can go and remove old and unused plug-ins that you could have approved to gather data from you. Do note that this is not considered as a hack, but it's somewhat invading your privacy.
Read: How do You Change Your Facebook Password For Stronger and Better Security
To do this, go to Settings > Apps and Websites. You will see all websites, apps, and services that were given permission to access your Facebook account. From here, you can start deleting all apps and third-party permissions from accessing whatever data you have.
Use 2-Factor Authentication (2FA)
Two (2) factor authentication or simply, 2FA, is another layer of security to your log-ins. In Facebook, the 2FA is known to be login approvals. What 2FA does is that after typing-in your username and password, it'll send you an SMS or a text message that you need to type-in to be successfully logged-in.
You can set-up 2FA or the login approval in the Settings page of your Facebook account. To do this, go to Account Settings > Security. Once there, look for login approvals and then hit on the Edit button.
With 2FA, you can be sure that you have an added layer of protection on your Facebook account from hackers. Even if they know what your credentials are, they won't be able to enter your account without the code you will be sent via SMS.
Read: Ten (10) Simple Reasons To Remove Spyware From Your Computer
Always log-out and disconnect previous sessions
After you've finished doing whatever you need to do on Facebook, it is imperative to log your session out. This is especially the case if you tend to log-in to public devices regularly. Make sure to log your sessions out after you're done using your Facebook account.
Moreover, what you can do is to disconnect previous sessions. Doing this will allow you to log-out your Facebook account from other devices you've used, if you've left it logged-in. You can do this by going into Account Settings > Security page. Then, you have to look for Active Sessions then hit on Edit. 
Tip: If you are to use a public device, make sure that you do all log-ins via incognito. This way, even if you forget to log it out, it won't retain the previous log-in you did as it won't be cached and it will not save cookies. 
Read: Investment Online Scams You Definitely Need to Watch Out For
Do not connect to public wi-fi
This sounds fairly odd but did you know that hackers and cyber-criminals loom on public wi-fi hotspots? Yes, public wi-fi hotspots can sometimes be a set-up or a spoof done by hackers to lure people in.
People who are not aware with this are the regular people who become victims. They'll be exposing every activity they do with the device as the hacker can take over the device used.
So, as much as you can, try to refrain from using public wi-fi hotspots. If you really need to, then, you would have to use our last, but definitely the most secure way to keep your Facebook account safe from hackers.
Read: How do You Distinguish and Avoid Text Scams
Use a VPN
A VPN or a Virtual Private Network is a type of connection that would protect you from every external surveillance, even your internet service providers. What it does is it hides your IP address and encrypts every action you do over the internet.
Although a reliable VPN would cost a monthly fee, it's nothing compared to the security it will give you and your family.
With a VPN, you can be sure that literally no one will be able to see whatever you're doing over the internet.
Read: LIST: Android Antivirus Apps that Contains Malware and Other Unwanted Software
Tip: Use a VPN service that promise to not have data breaches and leaks. You will be able to find it in the features that they're marketing. You can also try and check customer reviews and feedback about the VPN you're eyeing on. 
Keeping yourself and your Facebook account safe from hackers isn't really rocket-science. In fact, it's just a matter of you being aware of how it's done and how these hackers can do it. With the knowledge and consciousness that hackers are really looming around us, it's safe to say that we really need to be protected against them.
These tips won't require much effort; in fact, all it needs is a bit of time and patience to learn. Nevertheless, these are the best actual ways on how you can keep your Facebook account safe from hackers and all sorts of cyber-criminals.
BONUS READ: To All Expecting OFWs: Beware of Fake POEA Facebook Accounts