Gmail has profoundly been one of the most used email services in the world. With its continued updates to ensure the ease of doing transactions — to the point that it's used by most small businesses, it really is an email you can count on.
Since its release back in 2004, its programmers never stopped updating it. They wanted everything to be easier for all groups of people; from kids, teens — to working adults, businessmen, and even the elderly.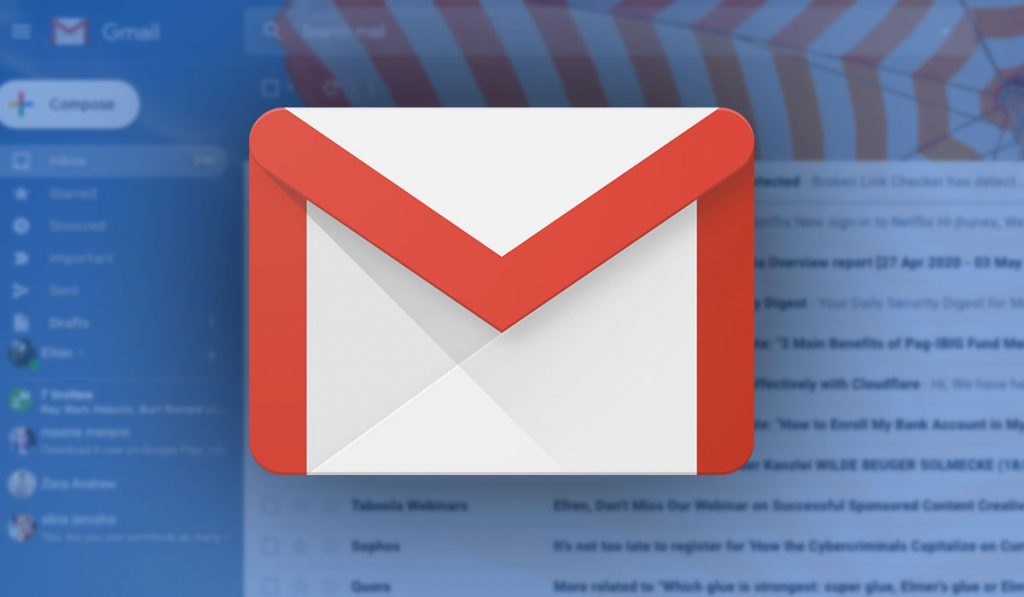 That being said, how easy is it to use Gmail? We'll teach you 11 Gmail tips on how you can make your experience better and easier. This article will prove to you that Gmail is really an easy program to deal with.
In a previous post, we discussed the way how you can Mark ALL as Read all your unread emails. This is especially useful if you have thousands of unread emails; you'll see everything turn to dust when you do it.
Click here to learn more about it: Here's How You Can Mark Your Entire Gmail Inbox as Read
These 11 Gmail tips aren't browser add-ons
The 21 Gmail tips we are about to share with you are not a bunch of Gmail browser extensions and add-ons. In fact, these are the tips that you can find without having to download or install anything.
These tips are regular and general settings you can do when using the Gmail web app. So without further ado, here are the 11 Gmail tips to make your experience lighter and better.
Read: Here's How to Add Email Signature in Gmail and Yahoo Mail
Gmail Cheat Sheet
Of course, part of the best tips you can have in Gmail would be its cheat sheet. It's a lie to tell that Gmail only has a few shortcuts; it's an app filled with tons of shortcuts to help you.
To access the cheat sheet, you can hit on Shift + ? then a pop-up would automatically appear. Now access to this is not automatic, you need to enable it and you can do so by hitting on the gear icon to turn on Settings > Keyboard Shortcuts > Keyboard Shortcuts ON to toggle it. You can also personalize the keys to use here!
Undo Sending
One thing that most people hate about emailing is the fact that they send messages too soon. Luckily, you have an Undo Send button in Gmail.
Read: Find and Delete Old Email Addresses That You Don't Need Anymore
Usually, this Undo button appears when you use the Gmail smartphone app. However, you can actually adjust how long you can have an email before you can undo it — and you can do it through the web app, too!
To toggle this, go to the gear icon to access Settings > General > Undo Send. Select the drop-down menu to select how long you can have to undo a message that has already been sent.
The options are:
5 seconds
10 seconds
20 seconds
30 seconds
Choose the best one that fits your indecisiveness.
Dots are Nothing
If you've been using Gmail for quite some time now, chances are, you're aware of the dot trick. The Dot Trick is known by those who have been using emails for a long time now; it's a trick that allows you to play out your gmail username.
For instance, if your Gmail username is [email protected], you can write it as:
Read: Avoiding BDO-Client Scams and Others During the Pandemic
Whatever dot you put, as long as the username is spelled out right, it will go to the same person.
This trick is effective if you are to signup for newsletters or if you decide that you will share your email address; it's one way to know who sent your name to outbound email marketers, spammers, etc.
Block Spammers and Scammers
If a person, an entity or an email address is troubling you, you can actually block them all out in Gmail. Yes, you can individually block senders so they can't bother you any longer.
You can do it either on your Gmail smartphone app or your desktop app. To toggle it, hit on the three (3)-dotted menu next to the Reply arrow button on a specific email. You'll see an option saying Block "NAME OF SENDER." Hit on it and any future emails you receive from that sender would automatically be sent to the spam folder.
Read: Bonus: Here's How You Could Win The Biggest Lottery Jackpots in The World
This way, you no longer have to manually add messages or people to spam — it's all automatic!
Use a Different Email Address for Sending
This wouldn't be the best 11 Gmail tips without us teaching you the fact that you can actually send an email from a completely different account. It can either be if you have multiple Gmail accounts or multiple email addresses on the same account — you can all set those up in your primary Gmail!
What this does is it allows you to send an email from a different person. To toggle it, you need to hit on the gear icon to access Settings > Accounts and Import > Send Mail As then you can add multiple email addresses.
You have the choice if you will do it all the time or only per message; it's all on you! This is good if you want to make sure that your primary email address is safe from any type of infiltration or hacking and whatnot.
Send Money or Get Paid!
Google Wallet or Google Pay Send Now is a built-in virtual financial account of Google. You can access it either through web or mobile and it allows you to either receive money or send money through the Gmail app.
Read: Is Your Android Smartphone Getting Too Slow? Here's What You Need To Do
To access it, hit on the "dollar" button at the bottom of a message. This allows you to send money or to request someone to pay up.
NOTE: If you are to do this, you need to have a Google Pay Send account set-up. The receiver of the message, either you're asking to receive money, or to send money, would need to be set-up the same way, too.
The maximum amount to send or receive is only at $9,999.00.
Accessing Gmail using Yahoo or Outlook
Did you know that you can use your Yahoo email to access your Gmail? Yes — and this list of  top 11 Gmail tips wouldn't be complete without it. You first have to make sure that your Yahoo Mail is in its most updated version. To do it:
Hit on the Settings > More Settings > Mailboxes > Add Mailbox > Google on your Yahoo Mail. Then, seamlessly add your Gmail address and you're all set!
In addition to that, you can also use other email programs such as:
Office 365
AOL Mail
Outlook
The same idea applies; it's all in the Settings!
Read: Google Play Store Errors and How You Can Fix Them
Using Stars
Gmail is filled with a lot of good things and benefits for its users. The stars scheme is something that can allow you to sort out everything that's the most important until the least important.
Initially, you are allowed to use a Yellow Star but you can heighten that option by going into Settings > General > Stars. From here, you'll be able to toggle a total of four different stars.
You can filter them by searching for "has:yellow-star," and any of those sort. It's easier and better to use! You'll not be drowned by a lot of emails!
Adding a + Sign
Akin to how the dots work, the + sign is also something that the Gmail program or application does not recognize. In fact, you can log-in with a plus sign like "[email protected]" for example.
Read: A Guide on How to Organize Your Yahoo Mail Inbox
So, it's going to be easier for you to select messages that have the plus icon. It's going to be useful if you plan on unsubscribing to a newsletter you signed up for using the email address with a plus sign. It's easier to search and better to navigate around.
Bulk Unsubscription
We all experience the hassle of a ton of newsletters, junk, spam email, promotions, and the like that we don't even need. Although Gmail does not specifically have a bulk unsubscribe button, you can easily do it with this simple trick.
For you to easily find them, search for "unsubscribe" and it'll show you all the emails with the unsubscribe button.
This is the fastest and the easiest way on how you can unsubscribe to those dozens of unwanted emails.
Read: You Got Scammed – What Do You Do And How Do You Report Scams?
"Templating" Your Responses
If you're part of the demographic that uses emails more often than not, then you wouldn't want to type everything out all the time, wouldn't you? Luckily for you, there are templates that Gmail provides and offers.
You have to toggle it first, though and to do it, hit on the gear icon to turn on Settings > Advanced > Templates > Enable. Save the changes and let Gmail reload.
From there, create a new mail, type in the canned response you want to do, hit on the three-dotted menu in the lower right corner then select Templates. Save the message as the template you want to use for future purposes.
You can edit it, re-save it again, and use it for many different occasions that require it. It's easy and you don't have to spend minutes writing it!
What do you think about the top 11 Gmail tips we gave you? Do you think that you'll be able to use this in the future? Can this efficiently help you with your Gmail experience better?