After the hyped iOS dark mode was launched, many iPhone users permanently made the switch. As it turns out, being on dark mode had its benefits not just for the eyes of the user, but to the efficiency of the iPhones as well. This is why Android developers made their own version of the dark mode.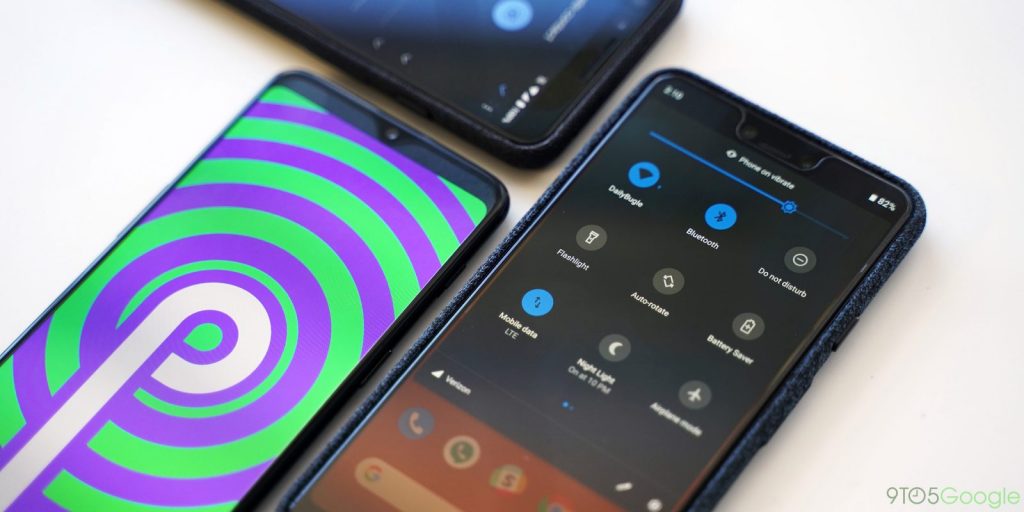 In this article, we will be teaching you how you can activate dark mode on your Android device.
Read: How to Activate Google Chrome's New Dark Mode
What is dark mode?
If you've been living under a rock, dark mode is a type of setting where it blackens out your User Interface (UI). Facebook Messenger was one of the few applications to roll out the dark mode first. YouTube came next, and so on.
Read: How do I Switch to Facebook Messenger's Dark Mode?
So technically, dark mode is a type of setting which enables your display to be black rather than the regular gray or white color. In its latest update, Android 10 made Android users feel good about it, too.
Technically called the Dark Theme, Android users now have the option to activate dark mode. As of today, it's available for just a handful of devices. However, Android developers say that this won't be for long as they'll be updating other devices, too.
Which devices have dark mode available?
As Android developers have mentioned, it's available only on selected devices as of now. These devices are:
Read: How to Auto-Delete All Activity History From Your Google Account
Google Pixel
Google Pixel XL
Google Pixel 2
Google Pixel 2 XL
Google Pixel 3A
Google Pixel 3A XL
Google Pixel 4
Google Pixel 4 XL
OnePlus 7T
OnePlus 7T Pro
Essential Phone
If you don't see your device on the list, don't worry. Different phone companies and manufacturers are slowly upgrading and releasing Android 10 on their devices.
On the contrary, here's how you can activate dark mode on your Android device. There are essentially three (3) ways on how you can activate the dark mode:
Read: The New YouTube Time Watched Feature
Quick Settings
One benefit of the Quick Settings option offered by Android is the fact that you can change settings without digging through your phone's settings. Access the Quick Settings menu by pulling down the top part of your phone.
In the Android 10 update, you can add the dark theme mode from the tile grid. To do this, pull down the notifications tab twice. The dark theme icon is the circle with one part filled and one part empty. Add this to your tiles so it's accessible every time you pull down the quick settings menu.
System Settings
If you're fond of going through your phone's settings, it's also fine. You'll be able to activate dark mode on your Android device by going into Settings > Display. From display, you'll see the toggle for the Dark Theme option. Hit on that and your phone will instantly change its UI.
Read: How to Turn Off Backlit or Backlight of MacBook Pro Keyboard
Disabling it pretty much is just the same thing. You just have to click it or disable it to turn it off.
Battery Saver Mode
Now that last option on how you can activate dark mode on your Android device would be toggling the battery saver mode. Take note that this method only works for Pixel phones. We're not sure whether other companies will adapt to it; we're predicting that they will because enabling dark mode really saves your battery up.
That said, clicking on the Battery Saver mode from the dropdown menu will automatically activate the dark theme.
NOTE: When you choose the last option, it'll really save up your battery. Meaning, it will also disable some services such as bluetooth, GPS (location), Always On Display (if you have), etc.
Read: iTunes Will be Removed as Apple Harmonizes Their Software
It's heaven for devices part of the list but what about others? When will other Android phones have the dark theme? Don't worry and don't be pressured – it's also going to come your way.
When can I expect my phone to have Android 10 for the dark mode?
In case you're wondering, TechRadar said that they're already expecting LG, Samsung, XiaoMi, and OnePlus to have Android 10 soon. Although no date was given, these companies had a couple of their phones undergo the Android 10 beta program.
Read: New Features of the iOS 10 You Would Definitely Love
What this means is that they're already queued up for the formal release of the Android update. It's just a certain amount of time before the release it so don't fret!
Now that you know how you can activate dark mode on your Android device, try it on now! It has helpful benefits especially to battery and energy conservation. Other Android devices will adapt to this upgrade soon, too!
Source: The Verge | Tech Radar