Having a legit business in the Philippines means going through a lot of processes and registrations, the first step to register your business is to have it's name registered. Single proprietorship may register their business name in the Department of Trade in Industry or DTI while corporation in Security and Exchange Commission or SEC.
We were talking only the business name registration for single proprietorship through DTI Web-Enabled Business Name Registration System (WEBNRS). In our previous article we already published a tutorial  how to register business name with DTI but if you don't have time to visit DTI offices, this online registration is much better and handy.
Requirements for DTI Business Name Registration Online
The requirements is similar to the offline registration, for local single proprietorship;
and for Foreign Investor (Single Proprietorship)
Photocopy of Alien Certificate of Registration (ACR) updated the current year. Present original for comparison.
Accomplished DTI Form No.17 under R.A. 7042.
Current written appointment of Filipino Resident Agent.
Clearance from other involved agencies such as Department of Science and Technology (DOST), PNP etc.
In case of alien retailer, current year's permit to engage in retail business per R.A. 1180.
You can check the full details of the requirements in the FAQ pages of WEBNRS.
Before I forgot you must have at least 2 variations of your business name just in case the name that you want to register already used or registered to other individual, you can visit FAQ's filing page of DTI online for guidelines and acceptable business name.
You will also need Globe GCash for the payment, although you can pay cash thru DTI Teller but what's the purpose of registering online if you need to go DTI office. GCash and Bancnet is the option for online Payment but GCash is the online available in the method of payment select field.
Procedure for DTI Business Name Registration Online
When everything is set and ready you can now register your business online, Follow the instructions below.
Go to (https://bnrs.dti.gov.ph/web/pbr/new-registration) and you will arrive to the Acceptance of BNRS Terms and Conditions page.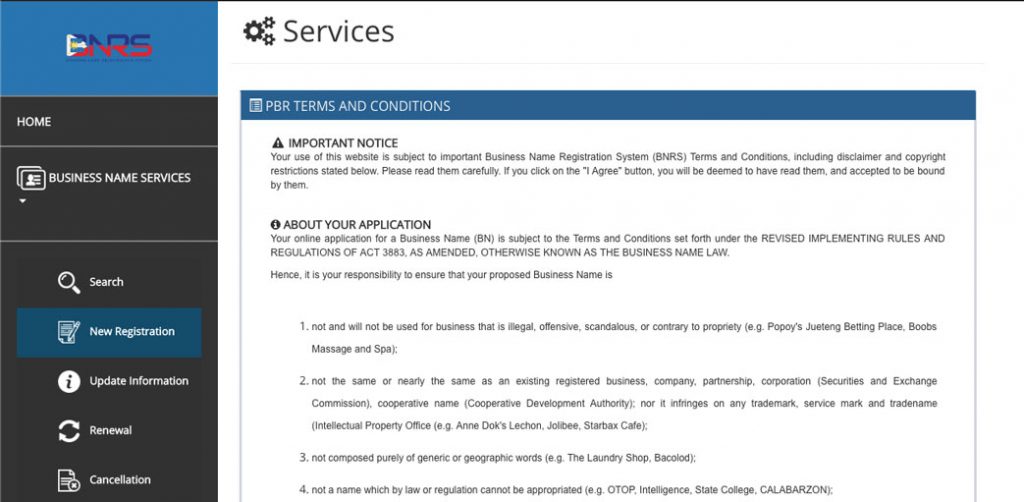 Read and understand all the terms and condition then click "I Agree" to continue.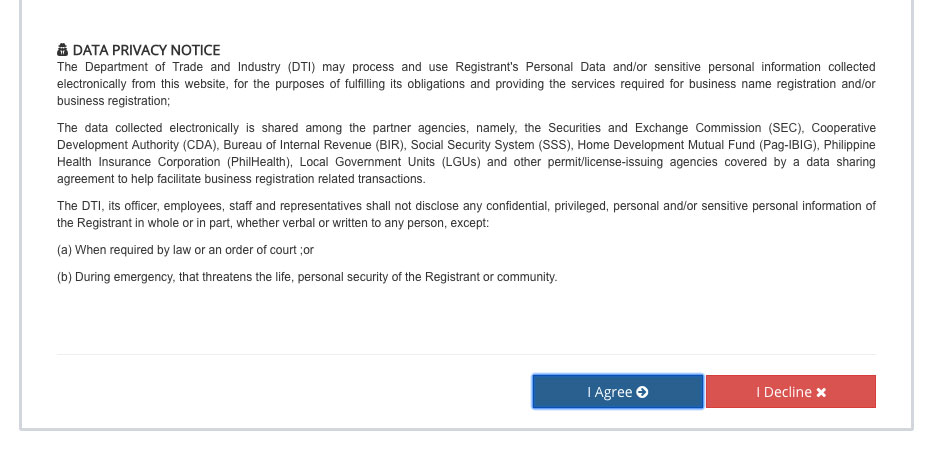 You will arrive in the Business Name Registration, there's 7 pages that you need to fill out including the Owner's Information if sole Proprietorship, Business name and Scope Identification, Business Details Identification, Summary, Payment, TIN Application and the Business Registration page.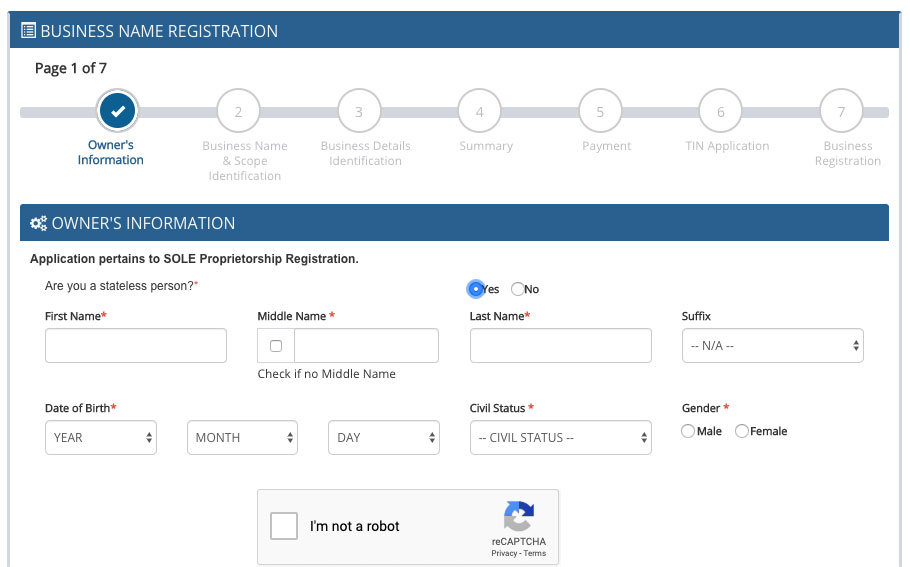 Fill out all the information needed and make sure the it's all accurate and correct in the Owner's Information. You can search for your desired business name in a particular area if it is available in the Business Name and Scope Identification page.
Just follow and give all the required information in Business details, Payment and TIN. After all the details including the payment are process, you can now download your DTI Certificate and print.
You can now used the DTI certificate of your Business name for getting business clearance and permits in the Barangay and City/Municipality where your business is located.
Read Also: