Accidents happen and in fact, just in the Philippines alone, approximately 10,000 people pass because of road accidents and as per the World Health Organization (WHO), about 1.25 million people pass from car crashes per year. So, it's inevitable to think that it is possible that you might experience road crash or accident/s in your lifetime.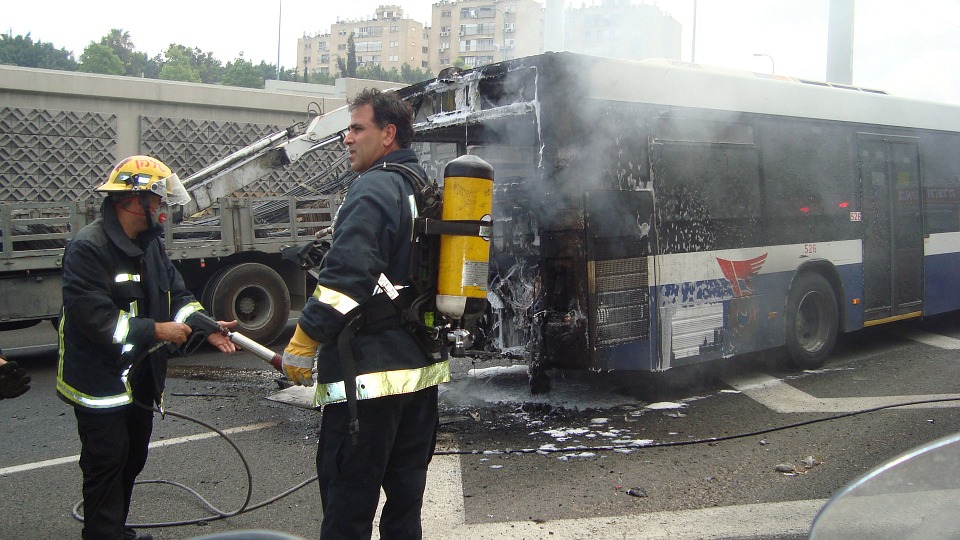 Most people, if they have a car, they pay for insurance for them to be able to have assistance should they experience a car crash. A lot of people pay for car insurance but do they actually know how to claim it?
Read: Why It's Not Such A Bad Idea To Finance A Car Instead Of Paying For It In Cash
Don't worry because in this article, we will guide you on how you can file a car insurance claim—help you on what requirements or documents you need to submit and everything that revolves around it.
If you happen to get into an accident
It might be your first time or you could be prone to it. No matter how many times you encountered an accident, it's better to know the things that you should do to ensure that everything will follow.
Always remain calm and don't let your fear and emotions run over you. By doing so, you can think of ways and alternatives on how you can swiftly speed up the betterment of the situation.
Report the incident to officials
The first thing you need to do should you get into an accident is to report the incident to the police. They will ask you to provide all relevant information of those who are involved.
Read: How to File and Claim PAG-IBIG Death Benefits
In addition to that, they will also ask for the damage to the property and/or the vehicle for them to complete their police report.
NOTE: A police report is one of the main requirements in filing your car insurance claim. Be sure to have it.
In the event that no police officer is in the area, you can draft and sketch important details of the accident and have everyone who is involved sign the sketch or the draft. This will serve as proof that there was an agreement within the situation
Gather all important information
It is imperative to remain calm and civilized. When this happens, don't throw hands with the other person. Instead, talk about what happened and how you plan on resolving them. Some people might look at this as an opportunity to earn money—don't be that kind of person.
Try and exchange relevant information with the other party involved. Get important information like:
Name/s
Contact detail/s
Registered owner of the car/s
Witness/es
Address/es
Model of the car/s involved
Plate number/s of the car/s involved
Driver's License number/s
Insurance policy/ies of the other vehicle
Pictures and videos of the scene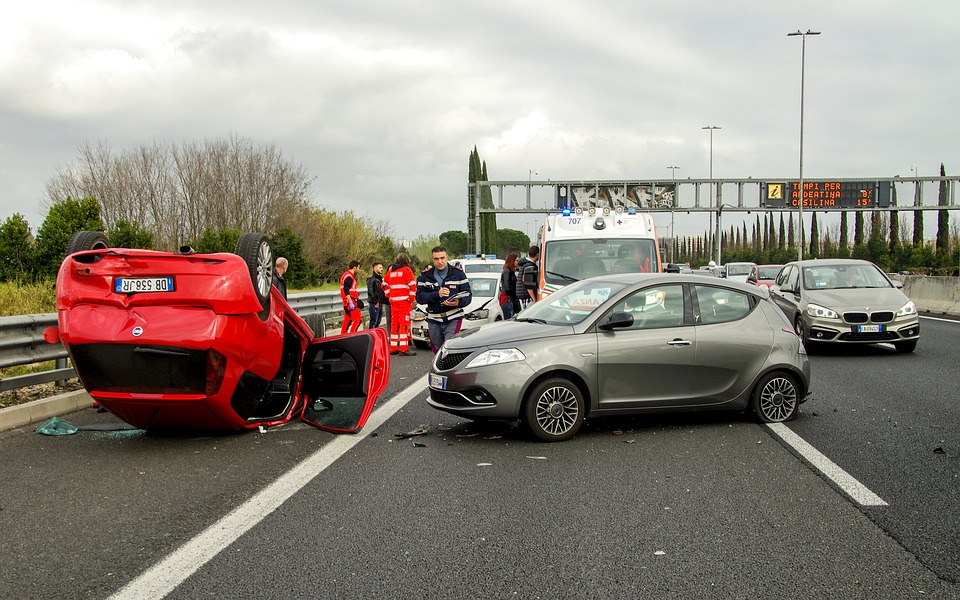 For sure, you own a smartphone. With your camera, be sure to take necessary photos and videos to record occurrences in the scene. Be sure to take:
Read: Why Should You Use Your Credit Card When You Travel?
A close-up view of the damaged part of your car/vehicle
The actual position of your vehicle/s
The plate number/s of the vehicle/s; and
Other vehicle/s involved in the collision or the incident.
NOTE: It is imperative to include other types of evidences like if a video was captured via a dashcam (of both vehicles in the collision); CCTV footage of the highway or road you are in, etc. This will serve as solid proof of what really transpired.
Have yourself checked
Because of the adrenaline that runs through your body, you might not feel anything on the very moment of the incident. However, there might have been underlying conditions as a result of the incident. So other than knowing how you can file your car insurance claim, ensure that you keep yourself good at all times, too.
Have yourself checked—it is important especially if you need a medical certificate. This would determine the intensity of the injury. Furthermore, this would figure out the required treatment for different types of medication.
Now that you know what to do on the incident itself, you need to now know how you can file a car insurance claim.
What should you do?
After gathering all of the needed information and products, you can proceed to process your claim. The first thing you have to take note of is to contact your insurance provider and to tell them about the situation—report the loss or the damage then be sure to provide the following:
Nature of the lost or damaged
Date of the incident
Time of the incident
Contact detail/s of the people involved
Name of the policyholder
Policy number
Plate and model of both cars that are involved
The nature of the claim
Read: How To Process And Avail SSS Sickness Benefit
What requirements would be needed in filing a car insurance claim?
In order for you to be able to appropriately file a car insurance claim, you need to prepare documents to support your claim. Ensure to keep the following handy:
Police Report (must have a detailed occurrence on what happened—how the car was damaged—who was at fault—and other information to further validate the claim).
Photos or evidence of the lost or damaged parts of your vehicle. Also, include photo/s of the car with the plate number being visible.
Duly accomplished Insurance Claim Form (If your insurer has it on their website, then you don't need to go to their office. However, if they don't you need to pay them a visit in their office physically.
Photocopy of the driver's license with the Official Receipt (OR).
An estimate of the repair of the car; and
The photocopy of the MVRR number with the vehicle registration.
Other requirements:
On a case-to-case basis, you might be asked to submit more documents to be able to process and file your car insurance claim.
Lost or stolen vehicle:
Full set of keys of the car that was lost
The original copy of the car insurance policy
Complaint and Alarm Sheet (original copy) from the Traffic Management Group (TMG)
Letter of release from the financial institution (only if applicable)
The original copy of cancellation of Chattel Mortgage (only if applicable); and
The original certificate of non-recovery from the TMG
Read: The Philippine Health Insurance Corporation (PhilHealth) Directory
Passenger auto personal accident claim
PSA-certified birth certificate
Valid ID (Original and photocopy)
Certificate of Employment (CoE)
Certified true copy of funeral bills or receipts
Marriage certificate (if applicable); and
The certified true copy of the death certificate
Third-party injury claim
The original copy of Medical Certificate and medical receipts with the prescription
One (1) valid I.D. if the third party is already of legal age
Income Tax Return (ITR) in the event that there would be income loss; and
Original copy of the PSA-Certified birth certificate (if the third party is a minor)
Third-party property damage claim
The police sketch plan of the accident scene
Letter of claim from a third-party insurer
Proof of ownership (only for non-vehicular properties); and
The original copy of the Certification of No Claim (this is issued by third-party insurers; for vehicles)
Third-party death claim
Certified true copy of the Death Certificate
The Valid ID of the claimants or hers (just a photocopy(
Certified true copies of funeral receipts or bills
Marriage certificate (only if applicable)
Income Tax Return (ITR) in the event that there would be income loss; and
A photocopy of the birth certificate
What happens after you file a car insurance claim?
Once you were able to submit all of the requirements, the insurance company would be inspecting and evaluating the damaged vehicle. The processing time will depend on the damage of your claim.
Usually, it would only take around one (1) to three (3) business days. However, some car insurance claims take a few weeks to a few months for processing. So, you might need to do a follow up every now and then to know about the status.
Read: How to File a Case Against People Who Owe You Money
When your claim gets approved
By the time you find out that your claim is OK-ed, then the insurance company will issue a Letter of Authority (LOA). What this means is that your vehicle will be fixed by the accredit dealership of the insurer.
Don't fret because the moment that the LOA is released is the only time when the car will be repaired.
When your claim gets rejected
In the event that your insurance providers negates your claim, you can file a further dispute to the company and you can request for a review. There are a couple of reasons why your claim can be rejected. Here are a few:
If the damage was caused by a natural disaster IF the policy does not include the Acts of Nature coverage
If the causing property damage or injury was done intentionally
Premiums that are unpaid
If the policy named under a person is not the one driving the car
Unlawful activities such as:

Driving under the influence
Driving with an expired license
Beating the red light

If the vehicle has damaged parts before the accident (defective brake pads, unlit headlights, etc.)
This is why it is imperative to carefully read through the terms and conditions of your car insurance policy so you know what things can be done.
Should you still be unhappy with the result, you can ask assistance from the Insurance Commission and shoot them an email to [email protected]. Alternatively, you can visit their offices in Manila, Davao, and Cebu.
Do you need assistance on how you can file a car insurance claim? Do you think that you are on the right and that you should be protected? Here's how you can! Of course, preventing an incident before it can happen is always better than trying to fix it, right?