With the job sector more competitive than ever, the value of networking cannot be stressed upon enough. Any professional who has been in the industry at least a couple of years will tell you that networking is one of the most efficient ways of advancing your career and attaining job success.
The sooner you identify key approaches to successful networking the sooner you will be successful. Knowing how to form an efficient and resourceful network takes time and you can only be successful if you have the right approach. Let's take a look at some of the most effective ways to network.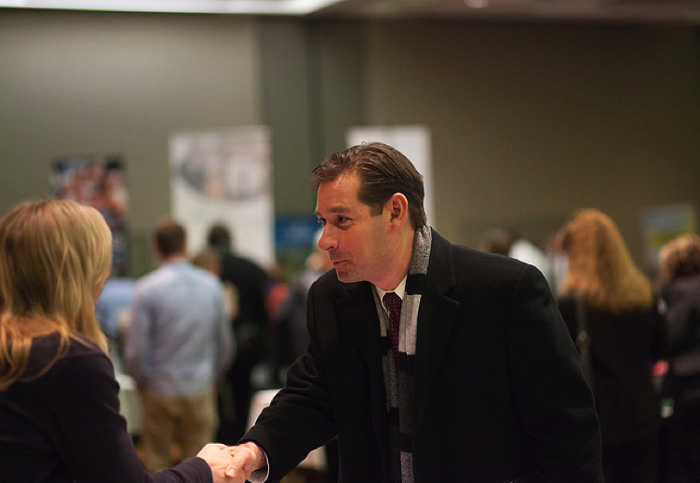 Start early
If you want to create a network, don't wait for anyone – just start now. The faster you start the faster you will be able to progress. There are many professional societies you can be a part and also student chapters and alumni groups that you can join. If you are a student the alumni network is arguably one of the most resourceful network you can be a part of and there are plenty of opportunities that can open up for you and help you land the right first job.
Be careful where you tread on
Just because you want to form an efficient and large network does not mean you should be associating with everyone you see. There may be many people who want to use you for their own career advancements, especially when you establish a decent network. College pass outs and young professionals should try to avoid being misled and you should always focus on people who can help you make your career more fulfilling.
Keep trying if you fail
Not everyone has the right networking skills and you need to be very patient when it comes to creating a network. Sometimes the organizational philosophies may not match your own and you should try to open up as much as possible. Learning from new people and new work cultures will allow you to know more and be a part of a diverse network. A lot of people restrict themselves to their own racial or regional groups and that can be one of the biggest networking mistakes you make.
Spread your horizons
Opportunities are everywhere and you should not restrict yourself when it comes to networking. You should try to establish a network that's large and resourceful. It's not only about short term goals but also long term ones. If you feel that being a part of a particular network will not benefit you in the short term but you may be able to reap long term benefits then you should definitely join in.
Especially business schools offer multiple networking opportunities for their students. Those attending the part time and executive courses should understand that though they are not into a full time course, one of the biggest takeaway from a degree in management is their network. Since these courses attract good number of experienced professionals, it helps a lot to connect with them.
Use LinkedIn
LinkedIn is one of the most useful social netowork you can bank on for enhancing your network. There are plenty of organizations who rely on LinkedIn for recruitment purposes and it's a great way to boost your profile for getting the right job. The platform is very streamlined, making it very easy to find people who can be beneficial to your career and help you achieve job success. You should send InMails and request people to add you to their network of professionals.
Find a mentor
If you know someone close to you who has been in the industry for a while, he or she will be able to help you network effectively and know what's best for you. There are plenty of opportunities out there and having a mentor who can guide you the right way can be greatly beneficial to your career.
These are some of the best ways you can network your way to job success and achieve rapid career growth by tapping into the right opportunities.
About the Author: Paresh is an avid blogger who likes to write about topics related to career, jobs, education and technology. He has helped many students decide right career options. In his free time, he likes to learn about new technologies and build new programs.