About a week ago, I received an email from one agent of Careerjet telling me that they want me to feature them in my website by writing article about them.  I conducted a research about careerjet and I found out that their website is very helpful to jobseekers. Careerjet is a job search engine that designed to make finding job online easier. Buy entering your desired job and the location where in the world you want to work, careerjet will find a job that matches to your query. It helps the jobseekers to become hassle free when finding a job on the internet, no need to visit every recruitment agencies or company's websites.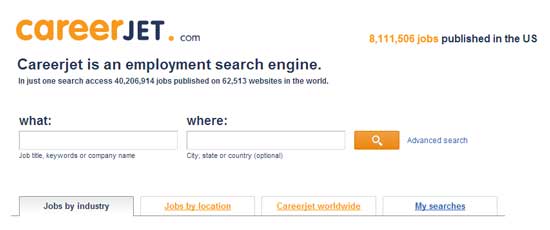 Careerjet is not hosting any of the listing that appears in the search result, the users are always redirected to the original job listing, just like Google and Yahoo. Careerjet job search engine encompasses over 90 countries with different user interface and translated into 28 languages.
Careerjet uses smart agents running on a cluster of networked computers that scan over 58, 000 job listing websites daily, and if the smart agents find new added job in a particular job listing site, it will be added to careerjet index for the user. Go, visit careerjet website and get your desired job.