The Rizal Commercial Banking Corporation (RCBC) is one of the most notable banks here in our country. Just like other huge banking corporations, RCBC is also setting itself up to be advanced and technologically-inclined. Moreover, they're already setting up few advanced technologies such as a mobile application (both through iOS and Android Play Store), and few transactions such as fund transfers, bills payment, etc. In addition to those, they're also trying to inculcate an advanced way to make banking transactions easier and better. Just recently, they were able to innovate the RCBC Touch Q to a few of their systems for better and easier customer experience.
Read: How To Enroll BDO Online Banking From Abroad
In this article, we will be discussing everything you need to know about the RCBC Touch Q. Furthermore, we'll also give you an updated list of which branches and banks are affiliated to the service.
What is the RCBC Touch Q?

The RCBC Touch Q is an online facility which will enable faster and better experience to their customers and clients. With the RCBC Touch Q facility, they can: prepare banking transactions and submit the transactions that are readied to be processed in advance even before they reach the bank or branch itself. Both of which can be done using clients' mobile phones and the Internet.
It is an overall win-win for clients because by having this facility, there'll be no more long queues in branches, no more time to be spent filling out transaction slips, and no more hassle of waiting for a long time to get what they need.
With the RCBC Touch Q facility, clients can enjoy easy and cashless transactions, less time will be spent in RCBC branches, it speeds up the overall time of waiting, and it includes priority queuing.
How can I register to the RCBC Touch Q facility?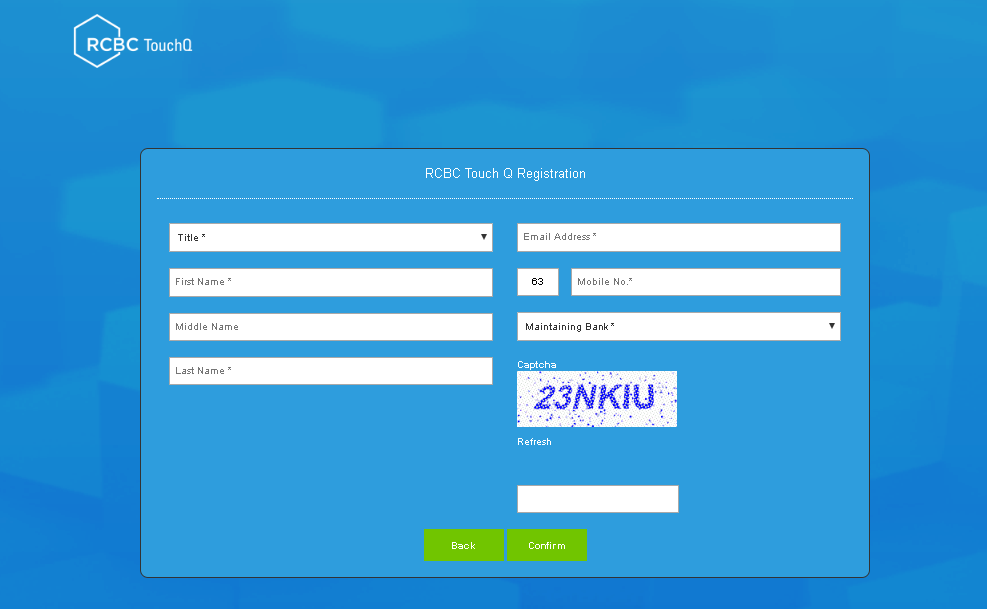 You don't need to visit an RCBC branch to register to the Touch Q facility. You can do the registration in the comfort of your own homes as long as you have an Internet connection:
Read: How to Transfer Funds to Other Local Bank Account using BDO Online Banking
Through a mobile phone or a tablet
You can download the application through the Google Play Store or the App store. Once you have the app downloaded, you need to register. Fill-out all necessary information they need and you'll receive an email notification, confirming your registration.
Through the RCBC web portal
If you're not comfortable in using the mobile application, you can register through the RCBC website. Click here to go straight to the RCBC Touch Q registration portal. Just like in the mobile app, you'd have to fill-out the fields which require personal and relevant information. Afterwards, you'll receive an email confirming your registration.
Read: How to Transfer Funds to Other Local Bank Account using BDO Online Banking
NOTE: Currently, the facility is sensitive and has capability issues.
The RCBC Touch Q Web Portal works best using Google Chrome version 40 or higher, Internet Explorer (IE) version 11 or higher, Mozilla Firefox version 25 or higher, and Safari version 8 or higher.
Now that you're registered, you're ready to do and key-in transactions through the RCBC Touch Q facility. To do transactions, log-in to your RCBC Touch Q account either through the mobile application or through the web portal. From there, you need to select the transaction of your choice. Type in the necessary information you need to push with the transaction.
NOTE: Don't assume that that's it; the transaction will only be tagged as completed when the teller at the branch you prefer acknowledges and validates it.
What types of transactions can be done through the RCBC Touch Q facility?
There are a number of transactions that can be done using the Touch Q facility. These transactions are:
Withdrawal;
Fund Transfer;
Cash or Check Deposit;
Account Opening;
Check Encashment; and
Bills Payment
How does the process work?
The process works simple: you just have to select which transaction you want to do. Afterwards, you will be sent a unique Quick Response (QR) code and a reference number. Note that the QR code is only valid for a maximum of twenty-four (24) hours. Then, proceed to any RCBC branches that acknowledges the new Touch Q facility, have your QR code scanned. Alternatively, you can key in the reference number at the kiosk.
Read: How to Register or Enroll to UnionBank of the Philippines Online Banking
Once that you've done all of those, your request will be prioritized and queued until a teller validates and completes the transaction.
Is the RCBC Touch Q facility available in all RCBC branches?
Unfortunately, no. Currently, the Touch Q facility is only available in some RCBC and RCBC Savings Bank Business Centers. Although that's not good of a news for everyone, RCBC is currently trying to enhance this and sooner or later, more bank branches and Business Centers will have the Touch Q facility active and operational.
Having that said, which branches and Business Centers acknowledges RCBC Touch Q transactions?
RCBC
| | | |
| --- | --- | --- |
| Alabang | Eastwood Mall | Palanan-Bautista |
| Alabang-Madrigal | Ermita | Pasig |
| Angeles Main | Fairview | Pasong Tamo-Bagtikan |
| Araneta Center | Fuente Osmena | Pasong Tamo-EDSA |
| Bacolod Main | Greenbelt | Quezon Avenue |
| Bacolod Shopping | Hacienda Luisita | Rosario EPZA |
| Baguio | Iloilo Ledesma | San Fernando |
| Balibago | Legaspi Village | San Lorenzo |
| Bataan | Legaspi City | San Pedro |
| Batangas | Leviste-Salcedo | Sta. Mesa |
| BF Homes | Loyola Heights | Sta. Rosa-Main |
| Buendia | Mactan | Starmall Daanghari |
| Cagayan de Oro-Limketkai | Magallanes | South Harbor |
| Cagayan de Oro-Velez | Mandaluyong | Tagbilaran |
| Cebu Business Park | Marbel | The Fort JY Campos |
| Dadiangas | Marikina | The Fort Sunlife |
| Dasmarinas | Moonwalk | Timog |
| Davao Quirino | Naga | Valencia |
| Davao Recto | New Manila | Valenzuela |
| Delta | Pablo Ocampo-Venecia | Wilson-Greenhills |
RCBC Savings Bank
Ayala Avenue
Manuela EDSA
Pacific Place
Imus
Mendiola
RCBC Savings Bank Corporate Center
Lagro
Noveleta
Lipa
NKTI
San Mateo, Rizal
Luzuriaga, Bacolod
P. Del Rosario, Cebu
Tomas Morato
For more information on the business addresses of these locations, you can visit the FAQs page of the RCBC Touch Q online facility. For the full list of RCBC Savings Bank Business Centers, proceed to the RCBC Savings website.
How long would a reference number or a QR code be valid?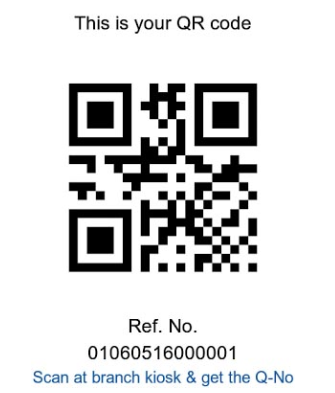 As mentioned above, after completing the transaction, you will be given a QR code and a reference number which you can use. Moreover, RCBC also mentions that the QR code and the reference number is only valid for twenty-four (24) hours. After that time period, your request won't be acknowledged as the reference number or the QR code will expire.
When that happens, you would have to key-in a new transaction through the RCBC Touch Q mobile application facility or through the web portal.
Read: How To Pay SSS Contributions Online Using Coins.Ph
This is one way of RCBC showing their care and thoughtfulness to both their clients and the environment. By going paperless, less paper will be used for banking transactions. It saves a drastic amount of time which is also beneficial for clients and customers.
Are you an RCBC member? What are you waiting for? Visit the RCBC website now and start utilizing the RCBC Touch Q facility!