Mang Inasal is one of the most famous fast food chains in the country. Known for their "unli-rice" scheme, it's considered to be the pagkain ng masa by many. Did you know that Mang Inasal is actually letting people franchise their business? Yes, if you have the right requirements, you can proceed and apply for a Mang Inasal Franchise.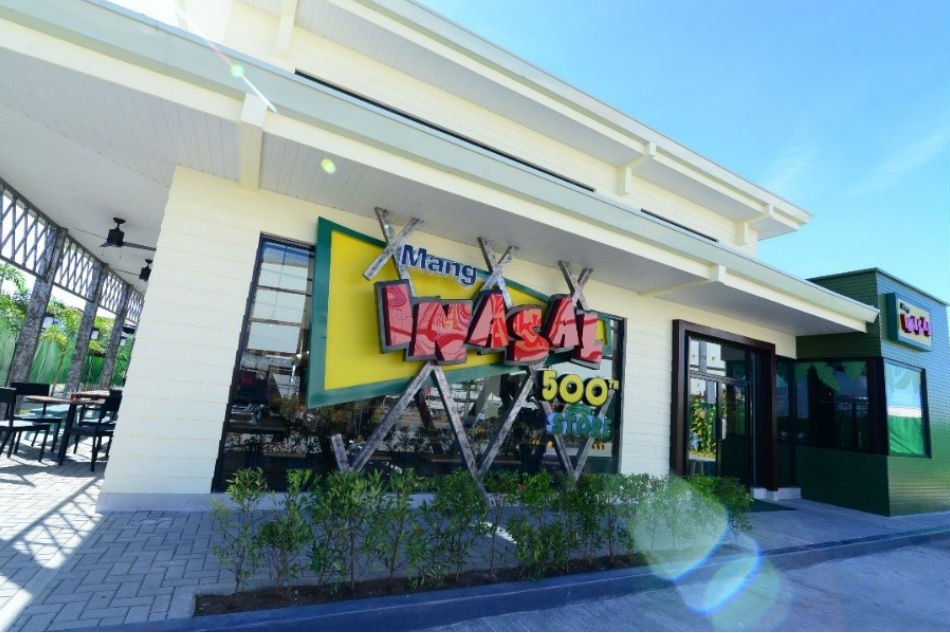 That's what we'll be discussing in this article. We will be discussing everything you need to know on how you apply for a Mang Inasal franchise. From who are eligible to apply; what the requirements are; to what the agreements will be, it's going to be covered.
Read: Potato Corner Franchise Guide and Requirements
Who can apply for a Mang Inasal franchise?
If you have the money, you might think that you'll be able to apply for a franchise. That is, however, not the case. In fact, applying for a Mang Inasal franchise would require a bit or two of qualifications.
Here are the qualifications you need if you look to apply for a Mang Inasal franchise:
Business-oriented, highly engaged, and success-driven entrepreneurs. Must have a strong desire and must be willing to invest and venture in a long-term partnership with Mang Inasal.
Must be financially capable of growing and supporting the business.
Must commit to completing the required training programs for the operations of the business.
NO PENDING CRIMINAL CASE. Must have high compliance with the Philippine government's labor and business industries' regulations and requirements.
Must possess good moral character with a sound business reputation in the community; must be known to be doing business where the applicant resides.
Read: How to Franchise National Book Store: Everything you need to know
How much do you need to have a Mang Inasal franchise?
The initial investment capital is dependent on the type of store. Yes, Mang Inasal has a few different store types that would defer based on the location. The store types are:
Free standing or stand-alone

The type of Mang Inasal store where has two (2) levels with a parking space that is enough

In-Store

The store located within a building with tenants adjacent on both sides of the building.

Mall

The famous Mang Inasal store located within the vicinity of the mall; can be inside a mall

Food Court

Lastly, the Mang Inasal store that can be seen inside the mall's facility. Or, it can be a structure that is adjacent to food vendors in a mall which provides a common area for self-serve dining.
Read: How do you Choose a Good Franchise in the Philippines
With that, the initial investment would depend on the type of store you want. Of course, everything's going to be factored-in. However, according to Mang Inasal themselves, the estimated capital investment would be around P14 million to P21 million.
What does the franchise package include?
You might be wondering, that estimation is quite big. It is, in fact, bigger than most people expected. This will lead you to believe that the franchise package of Mang Inasal consists of assistance needed to set the store up and initial support.
In specifics, the setup fee of P1.2 million is just the beginning. There are other fees and things to consider – we'll get to that later. To provide what is included in the franchise package it specifically includes:
Read: Affordable Franchise Businesses You can Start for as Low as Php90k to Php200k
Project Management
Store Design and Renovation
Store Development Assistance
Franchise Training Program
Operational System
Marketing Assistance

Marketing Collaterals
Local Store Marketing
Store Opening Assistance

Manpower Assistance

Training of outlet team in accordance to the third-party service provider
Initial training of the Restaurant Managers and Assistant Restaurant Managers
As you can see here, the franchisee is the one responsible in building the store. The franchise would include the design and renovation of the store. As you can clearly see here, if you want to apply for a Mang Inasal franchise, it's not all profits; it involves a large cash out.
Read: List of Gasoline Station and LPG Brands That Are Open For Franchise
What does the Investment Package look like?
The estimation of preparing an initial capital of P14 to P21 million is vague. To give you the breakdown, though, here's how Mang Inasal's investment package looks like.
Estimated Capital Investment
P14 million to P21 million

As we've mentioned, the investment will depend on the type of store. IF a store you want to establish requires high maintenance and fees, you can expect to prepare a bigger investment. The set-up and design fees are the fees directly given to the Mang Inasal before the Franchise Agreement (FA) signing.
 Royalty Fee and Advertising Fee
Royalty fee is five (5) percent of the net of sales; it's billed on a monthly basis.
Advertising fee is three (3) percent of the net of sales; it's billed also on a monthly basis.
Set-up Fee
P1.2 million net of VAT. The set-up fee is a compilation of all initial set-up prior to the start of your store's operations. It is comprised of the initial assistance and support in setting an outlet up. it involves the following:

Initial training
Project administration
Assistance in hiring the store's management team/s
Set-up f the systems
Site development
Franchisee screening
Other initial services
Design Fee
P160,000 net of VAT. Inclusive of the following:

Architectural designs
Perspectives and elevations
Electrical mechanical
Layout
Sanitary
Plumbing
Read: Best Business Trends in 2020 You Need to Watch Out For
Store Floor Area Requirement
250 Square Meters. The frontage should be at least ten (10) meters; exclusive of a parking space.
Term
Term of ten (10) years; renewable but it is subject to the performance of the franchisee's store.
What is the process to apply for a Mang Inasal franchise?
Now if you think you have what it takes and if you have all those qualifications passed, here's how you can apply for a Mang Inasal francise.
First of all, you need to make sure all the required documents are readily available. The requirements you would need are:
Read: Cheaper Franchising of 7-Eleven from P3.5 Million to Less Than P1 Million
Signed Letter of Intent (LoI)
Site references of the proposed location

Photos of the proposed site (360 degrees front view) (100m away and 300m away/both sides of the street/across the street)
Vicinity Map with the lot and nearby landmarks using Google Maps (screenshot of satellite and map view, both at 100m). Make sure to mark the proposed location
Floor layout or Site Development Map (For malls)
Lease offer and details (if available)
Lot plan plus the layout with the area for lease with dimensions/measurements.
Those are the requirements you need to prepare. Once you have them ready, you can choose to send it through any of the following:
Read: Start Your Own Kuya J Restaurant Even With Little Capital as They Also Provide Financing
Mail
Franchising Division
Room 714, 7th Floor, Globe Telecom Plaza 2
Madison St., Mandaluyong City, 1550, Philippines
Through email
You can send the scanned copy of all documents at [email protected].
Mang Inasal mentioned that applications with incomplete requirements will not be entertained. Moreover, they're prioritizing applications with complete requirements.
Should you require more information about their franchise, you can reach them through their website at https://manginasal.com/franchise. Or, you can send them a message or call them at +63949 889 7079.
Mang Inasal is known to be one of the leading chicken inasal brands in the country. They're one of Jollibee Foods Corporation's (JFC's) strategic business units and they're wanting to spread the opportunity to potential investors and businessmen.
Source: Mang Inasal Franchising