7-Eleven has been one of the fastest growing and high-earning businesses especially here in our country. One reason is that it can be seen in almost all corners of municipalities and cities and started out being a regular convenience store. Now, they offer snacks, food, even things that we need when we forget to bring something for a vacation.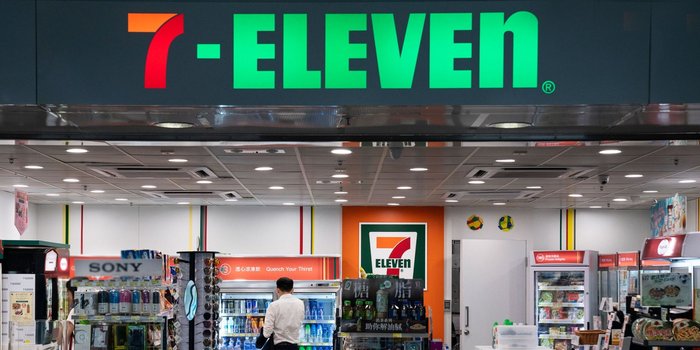 Having that said, I know that a lot of you who are business-minded have thought about investing or buying a 7-Eleven franchise. More so, it's quite a self-explanatory investment because it pays and it's not that expensive compared to other franchises.
Read: Potato Corner Franchise Guide and Requirements
How much is the franchise investor package of 7-Eleven?
Now here comes the fun part; 7-Eleven is usually priced at P3.5 million. This includes everything you will need but not the price of the location. So, if you try to think of it, the price is not that expensive compared to other brands or franchises.
However, the Philippine Seven Corp (PSC) is willing to handle a big chink of the cost and will be decreasing the price from its original P3.5 million to just less than P1 million.
A lot of people might think that this move is because the brand is gradually weakening. However, it's actually not. Why? Because the goal of the company is to make sure that more and more people are able to open a business for themselves; and to allow the company to grow to a much larger scale and become one of the more powerful franchises in the market.
7-Eleven's goal
According to Business News PH, the company looks to widen the ranges of the brand. They are aiming to have "90 percent of its store's network owned by franchisees." As of this very moment, the franchisees only account for 57 percent of the standing 1, 760 7-Eleven stores nationwide; the rest are owned by corporations.
Read: How to Franchise National Book Store: Everything you need to know
Jose Victor Paterno, PSC President, said that this move will attract people and potential businessmen and investors to be a part of the 7-Eleven family.
Here in the Philippines, people who don't want to work are those people who do not have money; the people who are willing to work are those who do not have the money always. We have the money and we want to attract the people who are willing to work… We will attract people who really are passionate about management and store operations and who are willing to be present every single day; we will invest in everything else."
How about those people who invested P3.5 million?
You might think that it's unfair for the people who invested on the original amount as compared to those who invested in this newest offer by the PSC. Technically, the risk ratio will be different between the two (2) types of investments so there's no unfair in it at all.
People who were able to invest and buy a 7-Eleven franchise in the "more expensive option" are taking exceptionally higher and more risks and would have to invest heavily in the store's location—they will acquire higher chances in getting their investments back in as early as six (6) months. Down side of that is that they can also lose everything within a few months, too.
Whereas getting the cheaper investment—that of less than P1 million, won't lose that much money but it won't make a lot, too.
How to apply for a 7-Eleven franchise?
Before you apply, you would have to know what you need to have first. In order for them to be able to validate and authenticate your claims, ensure that you have the following requirements ready:
A letter of intent (LoI); and
Duly accomplished application form
Send the requirements to their email address at [email protected]. You can mail it to them to this address: The Franchise Manager Philippine Seven Corporation, 7th Floor, Columbia Tower, Ortigas Ave., near corner EDSA, Mandaluyong City, Philippines.
Read: Time-Management Tips and Hacks From Pros That Could Change Your Life
Alternatively, you can communicate with them or inquire on how the process works at:
Phone number: +63 (02) 726-9968
Mobile number: +63 (920) 950-8651 or +63 (917) 871-1475
Fax number: +63 (02) 705-5229
Do you dream of owning a 7-Eleven franchise but do not have enough capital to make it happen? Worry no more because the PSC is giving everyone a chance in being a franchisee of the country's most famous convenience store!