Just recently, Facebook Messenger released their newest addition to their features, the Facebook Messenger Dark Mode. Other than that, YouTube also has the same feature. Technically speaking, this dark mode feature enables and allows people to have the same Graphics User Interface (GUI) in just a different base color. Some experts say that this is good for both the strain in the eyes and for conserving battery life while some people just think of it as a design.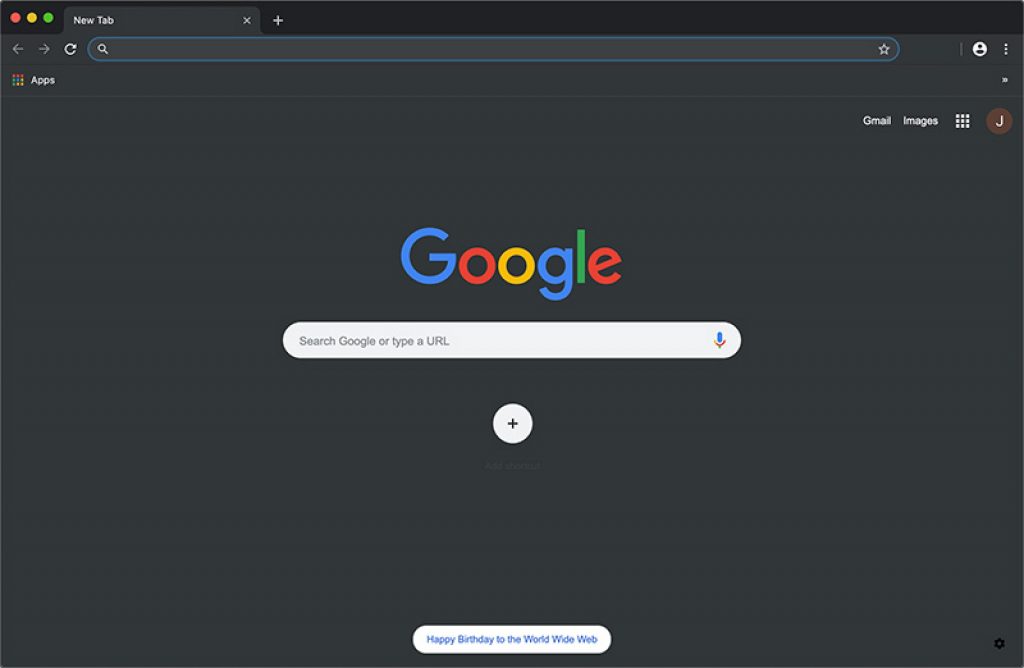 Nevertheless, they are entertaining and it adds up a little bit of spice to the menu. Now, Google recently made the announcement that in the latest update of the Google Chrome browser, which is Google Chrome 73, they will be covering the normal updates, the common bug fixes, level changes, and new tools. What most people fail to recognize is that Google Chrome, like all the other favorite apps, is also adding a dark mode feature.
Read: How do I Switch to Messenger's Dark Mode?
In this article, we will teach you how you can enable or activate Google Chrome's dark mode feature.
A quick note: As per the developers, the dark mode will be available depending on the platform a specific user is using. Since Google Chrome is available on almost all operating systems and devices like the Windows, Mac, Linux, and the like, the dark mode feature will only be available on selected platforms currently.
How do you activate Google Chrome's dark mode feature?
Users have been praying for this for years now and finally, Google answered their praters. They are finally adding this begged-for feature and a majority of users are excited and ready for it.
Sadly, the dark mode feature of our favorite browser will only be available on the Mac OS. But, Windows users don't need to worry because sooner or later, they'll also be rolling out the feature to Windows and other platforms, too.
Since it's available in the Mac OS only, it needs to be enabled by toggling the Mac's dark UI mode from the Apple system settings. Yes, this is where you need to toggle it; you can't toggle it inside of the Chrome application itself and you can do it by doing the following:
Click on the Apple Settings option;
Select System Preferences;
Click on General
Try and find the Appearance setting. You will be shown a list of options and in this context, you have to choose Dark to be able to activate Google Chrome's dark mode feature.
After you do this, your Google Chrome browser will automatically be set to the dark mode.
But wait, you can download the theme or plug-in for Google Chrome for the dark mode, right? Well, yes, you can do it. However, in this newest update, Google engineered this feature so that it's permanent and that no plug-ins or extra memory will be consumed.
Read: How to Activate YouTube's Dark Mode
How does Google Chrome's dark mode look like?
According to the people who gave it a try, the dark mode of the browser looks similar to the Google Chrome incognito mode. It's just that the usual bright white and grey for the base of the browser is replaced with a charcoal grey.
Read: How do I Delete my Youtube Search and Watch History?
This involves the toolbar, the settings tabs, the window, the Google home page. Unlike the plug-in, the Google Chrome dark mode automatically sets other websites and web pages to its dark theme.
Since this is a new feature, developers are yet to include everything in the dark mode. Meaning, there are other parts of the browser that maintains the original white color scheme.
That's how easy you can allow your Google Chrome browser to transition to its newest dark mode setting. So, MAC users, enjoy the privilege of using the dark mode to your advantage. More so, this will totally be a different style and a totally new sophisticated design engineered by Google themselves to be able to cope with other people's requirements.
Read: The Top Free Apps That Make All Of Our Lives Better
In the next few days, the Chrome 73 will be spread out to other operating systems. Hopefully, the dark mode will be out in a few days but just to set the correct expectation, Google did not set any time frame on when they will be releasing it to all platforms yet.
Nevertheless, we know that the Google Chrome's newest dark mode feature is out and it's just waiting to be discovered by millions of Chrome fans from all over the globe. As of the moment, you can download the Chrome beta on your device if you can't wait to take advantage of the new updates and features that Google did.