Traveling is one of the many habits and past times of Filipinos. It's something that Filipinos invest on—experiences, memories, and immersion to other cultures and to feel the fright of traveling. Here in the Philippines, traveling has its perks the same way it has downsides. One of which would be the airport fees that travelers need to settle in transit to their destination. In this article, we will be providing the airport fees that travelers MUST (be at all times) be aware of when they travel.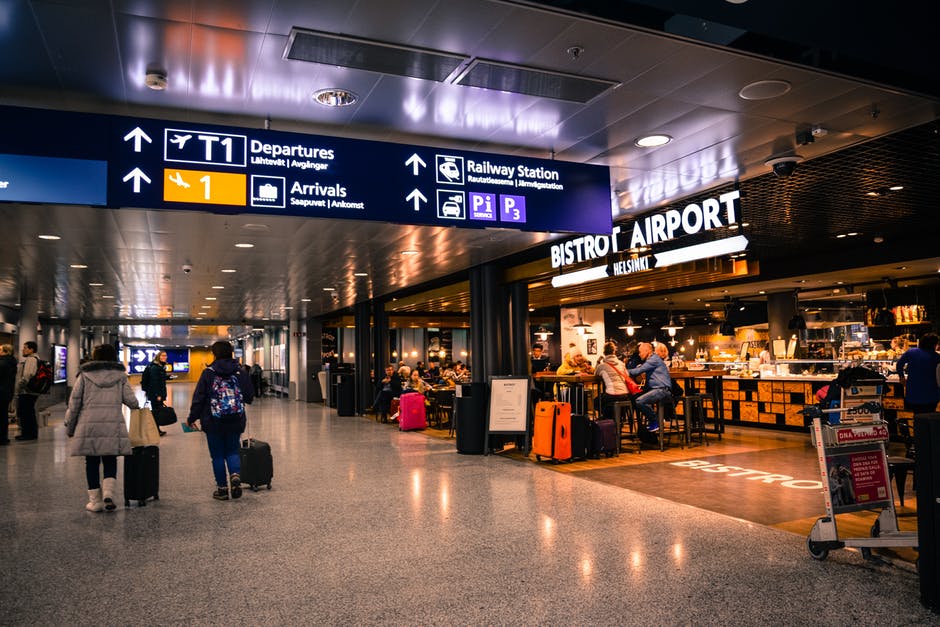 Read: Cheap Airlines You can Use to Travel to and From the Philippines
Why are there airport fees?
They're a business, so they would need some type of income in order for them to continue servicing us, travellers. These airport fees are fees that they get something out of in order for them to rehabilitate, fix, and improve the aesthetics of their offices and terminals.
If you are going to travel any time soon—even if you won't be doing it any time soon—you need to be aware of the fees that you would have to settle while you're at the airport before you depart.
NOTE: Some of these fees can be settled even before your departure date. You can do it over the phone, over the Internet (through their website), and through payment centers. Also, not all airlines charge these so before you proceed to the terminal, double check with the airlines first.
Read: Travel 101 – Preparations that you need to know or Do when you travel
Are these fees just applicable to international destinations?
Some fees only get applied to international destinations. However, there are some domestic flights that have certain fees too. Since you will be traveling abroad, you would have some sort of a budget for your flight, accommodation, and your travel budget. So, you would need to be wary of these fees too.
Prepare for them because you might encounter problems when you're not ready for them.
So, what airport fees are existent that everyone needs to be aware of?
Airport Terminal Fee
The airport terminal fee or more commonly known as the Philippine Passenger Service Charge (PPS Charge), is being applied to both domestic and international flights.
Usually, officers in airports collect it in cash either before boarding or after checking their baggage in.
Philippine Travel Tax
As many of you might not have known, the Philippine Travel Tax (PTT) is a specific tax that the Philippine government established to individuals who plan on leaving the country. Yes, this is only for trips out of the country so if you are traveling just in the islands of the Philippines, disregard this fee.
Read: Airline Baggage Rules Guide: Everything You Need to Know
1.Economy class flyers will be charged P1, 620.00 for the Philippine Travel Tax;
2.First class travelers, however, would have to pay P2, 700.00.
NOTE: Good news about this is that, Overseas Filipino Workers (OFWs), just need to pay for this specific tax for P300.00 to P400.00.
Domestic Terminals Airport Fees
If the Philippine Travel Tax is charged to passengers leaving the country, there also are airport fees charged in domestic personals. It is usually less expensive than the Philippine Passenger Service Charge but you should still consider it to be something you will be paying for.
Domestic terminals have these fees from P100.00 to P200.00.
Always keep in mind that these airport fees can be paid before you enter the terminal but ensure that you inquire before doing so in order for you not to be troubled about it.
These fees are made to be for the improvement and enhancement of the services of the airport and terminals and the physical capabilities of it. So, don't fuss when you get asked to pay these fees because it's for everyone's own good.
Read: Passport Reminders Everyone Should Know
It is important to always make sure that your booking details are something that you know by heart.
Are you having a vacation soon? Need help on what you need to pay for you not to be shocked by the airport fees that you need to pay for your travels? Learn these fees and know them by heart because you will be asked of this on your next departure either to local destinations or international ones.