As we head on to the more advanced side of our generation, we can expect major changes in everything. From the way we travel to how we live in general, it's kind of becoming more and more complex. Having that said, we can, therefore, see that even airline baggage rules change every now and then. But are you sure about the baggage rules you're currently doing? Fret no more because in this article, we will be giving you the ultimate airline baggage rules guide so you'll know what to do.
In a previous post, we pointed out the new Middle East baggage rules from and going to the Middle East to the Philippines. In this article, however, you will know what general rules airlines have when it comes to baggage. We'll discuss the weight of the baggage, the content, the size, literally everything you need to know.
Read: How to Find Cheap Flights
The quality or exterior of the baggage
The bags, packages, or boxes you are to carry to the airport should be neat and presentable. Why? Since you're traveling, it needs to stay in the same shape as how it entered the airport. It couldn't be broken, it couldn't be folded because the airport would not be liable in the event that the baggage gets lost or damaged. In addition, you cannot strap straw or rope to your baggage like how we do it here in the Philippines; you should have it neat and presentable.
In my experience, most airports and airline baggage rules won't accept round or irregular-shaped items like baggage wrapped in blankets. Furthermore, the packages must have at least one side flat; so, the items need to be prepared accordingly.
If you can manage to bring things that are irregular in shape, items like baby walkers, baby strollers, golf bags, bicycles, and wheelchairs are still allowed. However, it is a recommendation that they are wrapped presentably. Of course, airports now have wrapping facilities and preparations, at a cost to avoid unnecessary damage to them.
One final tip or the quality of your baggage is to accordingly label them. You can do so by putting:
Your name (initial and family name);
The city and country of destination. This is for them to trace your luggage in case of loss;
It is imperative to remember that putting in too much detail could be a risk to your personal space or safety. The two of those are already sufficient.
Baggage weight
Most, if not all, of us know that an airline has their own rules in terms of the weight of the baggage. To give you a clear picture of what I'm trying to say, if you exceed the allowable baggage weight, you would have to pay for the extra for it.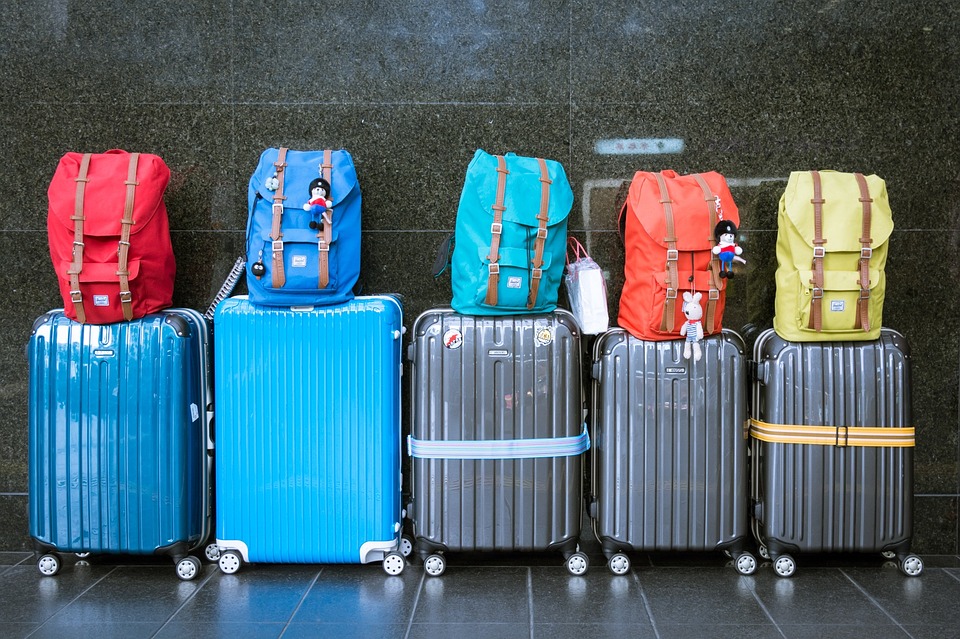 The centralized or regulated weight for each baggage should be less than 26 kgs or 57 lbs. This standard has been set for the health, security, and safety of airport workers who are required to lift hundreds of bags daily.
Read: Middle East Airlines Baggage Allowance Guide
If your bag weighs more than this, you may be asked to repack (or risk being denied check-in) or have it labeled as "heavy luggage" and possibly incur additional baggage cost. This is what I was talking about above.
First and Business class passengers, as well as medical patients, can pack much as 32kg or 70 lbs per bag without paying for anything extra.
Quantity or baggage count
We're talking about the quantity of the luggage that you have – that won't include the hand carry. Before, passengers were allowed to pack more than two (2) pieces of baggage which should be under the weight requirement. Now, depending on the flight route, the description of the trip, if it's first class or economy class, and many other factors.
Read: Cebu Pacific: How to Book Online and Pay with your BDO Online Banking Account
Now, two pieces of packages are allowed if you'll travel. This is more commonly practiced in international flights, not in domestic. Domestic flights here in the Philippines usually allow just one lighter bag.
If you're worried or if you're thinking about your luggage, inquire to your travel agency or look at airline baggage rules on what they have in terms of baggage weight and quantity.
What items should I have in my hand-carry?
For obvious reasons, you should always keep intense and luxurious items in your carry-on. Jewelry, gadgets, money, credit cards, medication, all of the things you might need in an emergency should always be with you.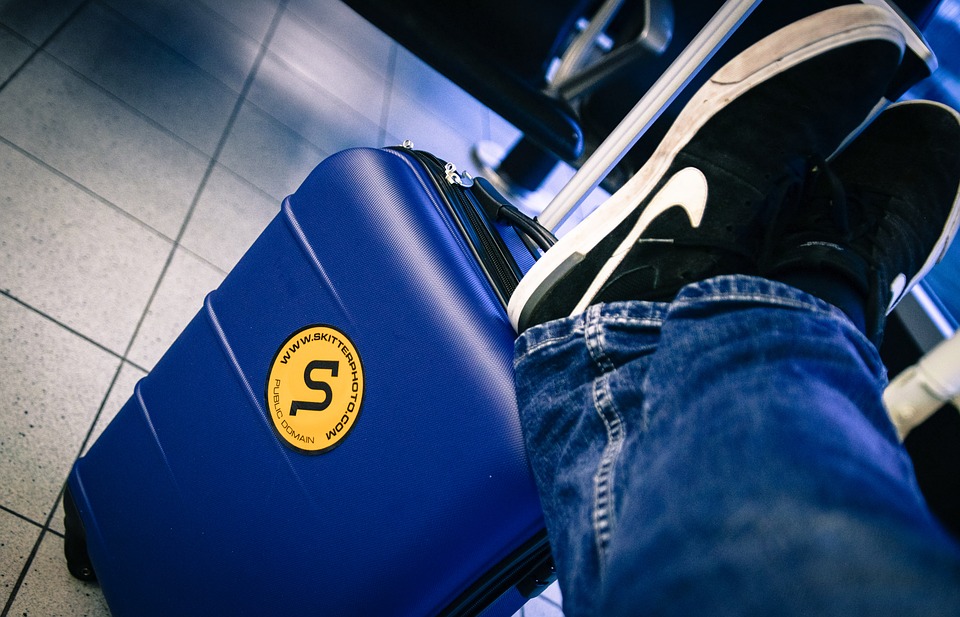 Moreover, you should be prepared by bringing a handful of extra apparel if your flight will take longer than the usual. Sometimes, a lot of delays happen and that's not out of the norm so you can't take it against the airline.
How big should my hand-carry be?
You are allowed to bring a hand-carry baggage that won't be part of the checked baggage but be sure to keep it to a minimum. Seven (7) to ten (10) kgs would do because bringing a heavy carry-on could be dangerous.
Are there banned items in the airport?
Definitely. Bringing items that are banned or hazardous might cause you to stay longer with the checking because they might ask you what those are for. To be safe, try not to bring any of the following to avoid problems with your travel:
Flammable Items:
Lighter Fluid
Gas
Torches
Cooking Fuel
Aerosols
Explosive Materials:
Matches
Dynamite
Flares
Grenades
Firework
Pressure containers and gases
Liquid nitrogen
Pepper spray
Oxygen tanks
Tear gas
Poison
Pesticide
Weed killer
Spa or pool chemicals (chlorine)
Bleach
Magnetic materials
Radioactive materials
Corrosive materials
Marijuana or illicit drugs
This list is in general so if you don't see what you're planning on bringing here but you think that it might be dangerous, just don't bring it. Do not risk your travel or your reputation by bringing a suspicious item. Note that if airport personnel decides that the item you brought is illegal in their terms, it might be confiscated and it might not be returned to you.
Besides the banned items, there are also items which are highly hazardous and should not be brought in an airport. Knives, sharp objects, weapons, and all others that could cause harm are not also allowed to bring inside an airport. This is a general airport rule and is strictly implemented everywhere.
Bringing a child or an infant
Another thing you should take note of is if you're bringing your infant. Most airlines, if the child you're bringing is younger than two (2) years old, they're usually for free or 90% discounted. In addition to that, they also get an allowed checked package of 23kg per infant.
IMPORTANT AIRLINE BAGGAGE RULES TO REMEMBER:
Make sure that you keep all important items in your hand-carry. The airport is strict and won't be responsible for any important loss;
Weapons and other sharp objects are prohibited even in checked baggage. It is a strict and general airline baggage rule and is observed by every airport;
All of your baggage and packages should be neat and labeled to avoid mishap on your travel.
Although these airline baggage rules change every now and then, the general skeleton of it is still the same. There are just few minor changes to the details and specifics of the rules but it's still generally the same.