It's the holidays and a lot of you, I would bet, is currently planning on flying or taking a vacation. However, one of the biggest things you ought to consider is to manage and find a cheap flight for your travel. Most Filipinos have both AirAsia and Cebu Pacific in mind and yes, they're inexpensive and they can actually provide good quality service. But, aside from those two, there are other cheap airlines you can actually consider if you're planning to take a vacation here in Asia. In this article, we will be giving you more cheap airlines you might not be aware of you can fly with on your next travel.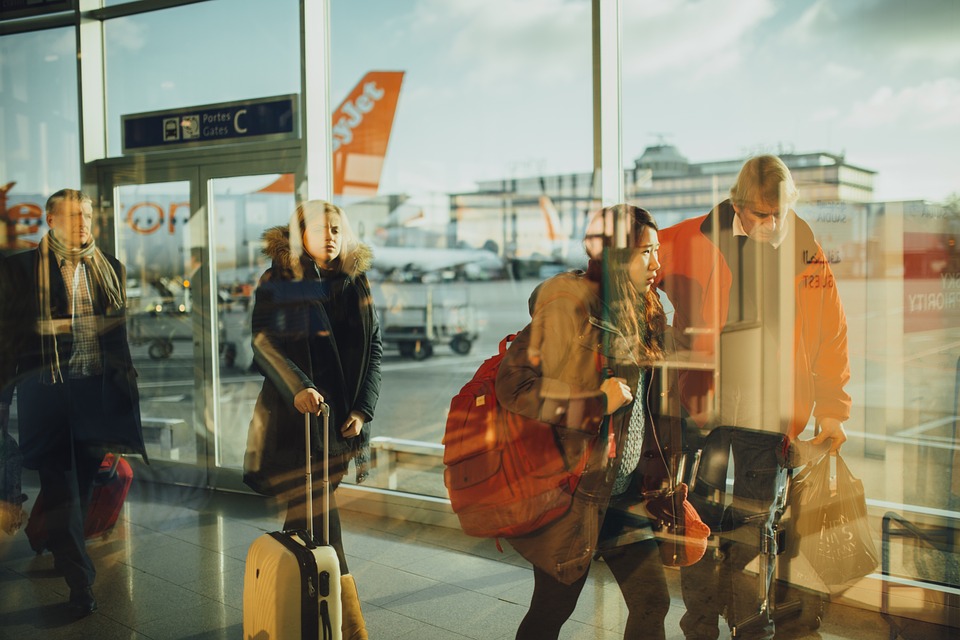 After reading this, I'm sure that you will be tempted to fly with any of the following airlines on your next out-of-town trip. You would even feel the need to check out these airlines for sure!
Read: How to Find Cheap Flights
Scoot
Scoot's main terminal is the Singapore Changi Airport. They offer flights throughout different locations here in the country. Moreover, they also offer flights to different destinations across Australia, Asia Pacific, and also Europe. Therefore, Scoot doesn't only operate here in Southeast Asia, they also operate and give service to clients across the globe!
What makes Scoot a part of this list is the fact that they offer budget flights to people more often than other carriers. Since their merger with TigerAir last 2017, they've been giving cheap and inexpensive flights to Filipinos.
They operate in the Ninoy Aquino International Airport (NAIA) Terminal 1.
Jin Air
Unlike Scoot, Jin Air's main terminal is in the Incheon International Airport in Seoul, South Korea. Moreover, they offer flights from Cebu and Clark to ten (10) diferent destinations in Guam, Hawaii, Korea, and Japan and vice versa.
Jin Air is also known as one of the cheap airlines because in Seoul, they're known to be a budget travel platform. It is actually considered to be the airlines to properly serve young travelers especially those who travel alone and groups of friends who travel in groups.
Thus, if you're looking for a cheap flight to South Korea, you can consider flying with Jin Air. The only downside is that they operate only from Mactan Airport and the new Clark Airport.
Jetstar Asia
If you travel oftein, then you've probably heard of JetStar Aisia. JetStar's main terminal is also the Singapore Changi Airport and currently, they have specific sets of flights to and from the country.
They're considered to be part of the list of the cheap airlines because of the fact that all-year round, they offer cheap flights to Japan and of course, Singapore. In addition to that, they also have an airline loyalty program, a weekly promo, and a specific promo that they call Friday Fare Frenzy.
Currently, they cater the following routes between to and from Clark and Manila to over 40 different destinations in the following countries:
Australia
Cambodia
China
Indonesia
Japan
Malaysia
Myanmar
New Zealand
Singapore
Thailand
Vietnam
Since they operate in the two (2) airports here in the country, they'll only arrive and depart at Clark Internaional Airport in Pampanga, and in NAIA Terminal 1 in Manila.
Read: Airline Baggage Rules Guide: Everything You Need to Know
Cebgo
If you're thinking that Cebgo is an airlines dedicated to domestic travels only, think again. Although it's usual perks and discounts revolve around popular destinations here in our country, they also serve international flights. Cebgo's main terminal is at NAIA Terminal 4 in Manila. It caters travelers who would fly to over 36 local destinations and 30 different destinations in Australia, the United States, and Asia.
Since they're a sister company of Cebu Pacific, travelers can GetGo which is Cebu Pacific's loyalty program if they're eligible or if they have enough loyalty points.
Lucky Air
Lucky Air is one of the cheapest airlines whose main base is in Kunming Changshui International Airport in Yunnan, China. The only difference of Lucky Air from the other airlines in the list is the fact that they they only cater people going to and from Manila to Kunming, China.
Lucky Air is a new player in the airlines industry and their offers are fresh. Hopefully, they have better and newer offers in the months and years coming.
Air Busan
Ever heard or seen the movie train to busan? If yes, then you would already know where the main hub of Air Busan is – South Korea. Air Busan operates straight from Gimhae International Airpot in Busan, South Korea and they offer flights to and from Cebu and other 16 destinations in Korea, China, Russia, Japan, Mongolia, and Guam.
Air Busan is considered to be a part of the cheap airlines because of the fact that their service is good quality and fast, but their flights are inexpensive and afffordable.
Read: How to Check Flight Status Online
Part of the reasons that the cater only to Cebu is because Cebu was able to bring in a number of tourists from other countries. A couple of their programs provide discounts and promos to both members and to-be flyers to partner merchants of the airlines.
JejuAir
One of the more flexible and cheap airlines that cater people to and from the country to other international destinations would be JejuAir. They're headquarters is located in Jeju International Airport in South Korea.
Their available flights are:
Manila and Seoul (vice versa)
Cebu and Busan, Muan, or Seoul (vice versa)
Jeju and other Korean destinations to Fukoka and Hong Kong (vice versa)
If you're planning to go on a vacation to Korea but you're on a budget, JejuAir can help you save and travel to and from Korea at a low price tag.
To give you an example, there are certain promos wherein if you're looking for a flight to Seoul from Manila or from Cebu to Busan (back and forth), the price of the flight would only be at $50 USD. Yes, it's that low!
Although JejuAir caters more destinations across the Asia Pacific, if you're coming from the Philippines, the destinations you can actually travel to are still limited. However, businesses between our country and South Korea are on the move to improving this for better traveling. Also, if you're planning to travel to Jeju Island, there's no direct flight going there. What you have to do is to fly to Seoul and take another flight to Jeju Island.
Read: Cebu Pacific: How to Book Online and Pay with your BDO Online Banking Account
Planning on a dream trip this vacation but on a tight budget? No problem because there are cheap airlines you can take advantage of! Now that you know theat these airlines are existent, you can stop postponing your planned trip and just make it happen.