Food is something that cannot go out of style. Ever wondered that in malls, all of the fast food chains, restaurants, and food stalls are all in one same location? This is because it's not about where a certain food business is located, there's something beyond that. There are a few different factors you need to look at and consider in order for you to have a good flow in running your food business.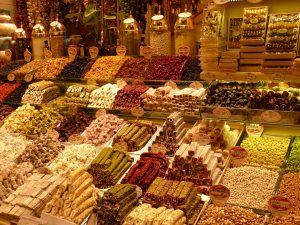 Grabbing a good niche is the start of success
Finding what your niche is as important as serving best meals. You need to consider your target market and plan on what would "fit their needs and wants." Remember that what your main niche is reflecting an expectation on the consumer's part. You can say that it's a feature that would make people pick you, but in reality, it's an expectation when they select your product out of a hundred more different products.
Read: Small businesses you can start next week at your home
Imagine selecting a category and what you'll be offering is something far from what your niche is. Wouldn't that be peculiar? Wouldn't that fit the right sizes of the puzzle?
Know who your competition is
By being aware who you're up against, your like rearming your arsenal. If you notice that your competition's capability is far from what you're daily goals are, maybe it's time to step back a bit and strategize a better plan.
Look and study the trend
The trend changes and it changes fast. As a business owner, you need to be ready to accept these changes. Know how you can successfully adjust to these new things but the first important thing is to see and identify them. Big and known companies will take time to adjust to these changes because their customers might be shocked and the changes might not be good for them but small businesses and start-ups have the advantage of being unknown. You need to use that to adjust because people will not duly notice them.
Read: How to Start a Small Business in the Philippines
Location VS. Taste
If you're trying to weigh between the two categories, the taste will always be heavier than the location. Ever see or know people who travel hundreds of kilometers just to eat the food they want? Yes, that happens. Although there are many trends, the taste of what you serve would still be the more important factor than the location. Having that said, in running your food business, you need to focus on being unique in terms of how your food tastes than where you are or how your place is set up.
Never stop studying and finding new and better things to satisfy your customers
Innovating should not stop; you need to think and think of a way on how you can change how your business is. Study the trend, know what other businesses are doing and try to make it your own way. Always remember that the trends change and you being left behind is what might pull you down to failure. Embrace changes and do not be afraid to jump and take risks.
Start your business the right away
A lot of people start a business and fail after some time. They fail not because of the market, but they fail because they disregard the small things that could possibly make or break their business. Make sure to be mindful of the following things:
Do correct inventory
Track what your costs are and what you spend for your business. Have a sheet on what you're spending on. Find help and look for cheap products or alternatives to what you're using. By doing this, you have a lot of buffers to find better things in the improvement of running your food business rather than spending on ingredients and other costs.
Always have eyes on your business
Although nowadays, it's difficult to find trustworthy people to run your business, you need a substitute who is responsible to act like they own the business. If you can spend hours and nights on your business just to monitor it, do so; this is the part where most startups fail and this is what business owners must focus on when starting.
Look for a mentor or a business model you can look up to
This does not mean that you'll copy another business, this simply denotes self-learning. Having a model or someone you can ask for tips and strategies is actually one of the keys in starting and in being successful. Join groups, talk to successful business owners; find people who you can count on and who you can imitate.
Treat your people the right way
Nobody likes a boss who is stressful and who always blames other people. Treat your people correctly, there are no other people to help you in running your food business but them. Hiring new people every two months is a hassle and can put your business in a bad shape.
Read: Passive Income Ideas: 9 Basic Businesses You Can Start Today
In every industry, planning is an important stage. Although this is not where you can gauge whether or not a business will be successful, it's one of the main ingredients in ensuring that running your food business would be a thumbs up. Focus on the taste, in treating your people right, and you will see the difference.
Read Also