Fan of basketball? I'm sure you know our national basketball team Gilas Pilipinas and the 2015 FIBA Asia Championship happening in  Changsha-Hunan China. It is now in the Semi Final knockout round.
Our national team Gilas Pilpinas will face Japan tonight October 2 at 9:30pm local time after the game of Iran and China at 7:30pm. Last night Gilas knockout Lebanon in the quarter finals at the score of 82 to 70 which give them one step closer to the finals.
The champion in the tournament will automatically earn a spot for the Rio 2016 Olympic Games. The 2nd, 3rd and 4th place teams earn spots for 2016 FIBA Olympic Qualifying Tournament (OQT)
If you want to watch live games of Gilas Pilipinas online, TV 5 has an online streaming on their sports 5 website. Just go to http://sports5.ph/ and on the left part of the screen, play the embedded YouTube video to play and watch live.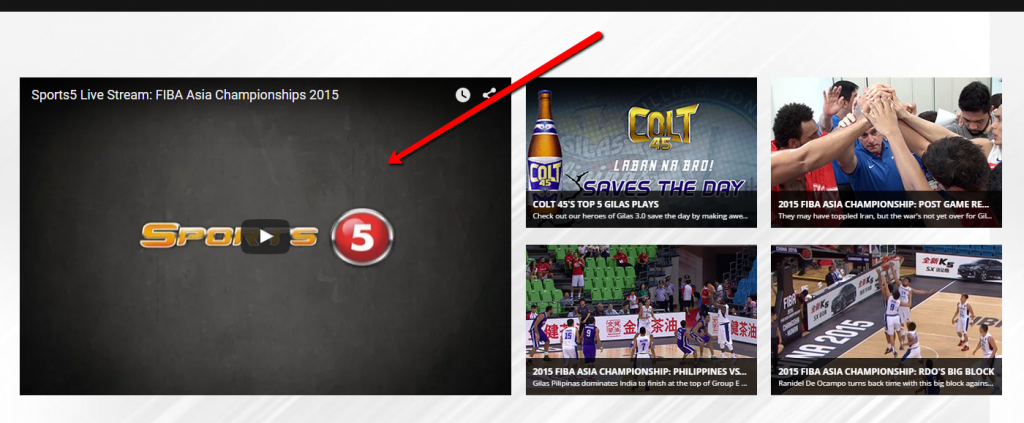 You can also watch directly to YouTube using this link, it is the same YouTube link embedded in the Sport5 website.