Here in the Philippines, starting a business is a bit difficult most especially if you do not have the finances to do so. You can try different things to support your plan and you can ask other people how they started it. But there are small businesses you can start as early as next week without going through the hassle of thinking what to do; it can just come and you can start it at a low cost. In this article, we will be telling you a few business you can start immediately.
Sari-Sari Store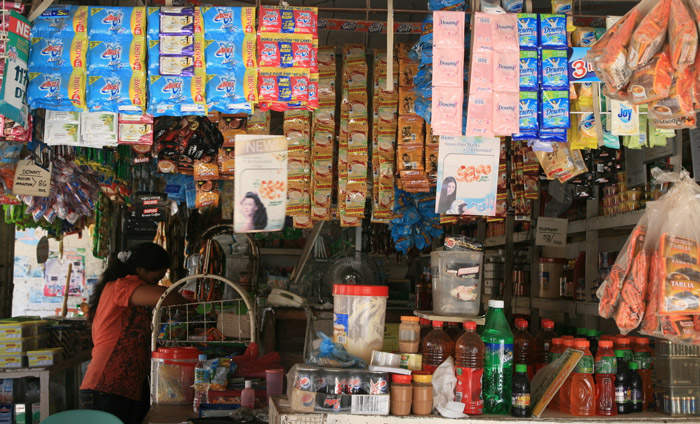 A lot of people undermine the ability of a sari-sari store to nurture. Even though it does not give you a big profit just like other retailing business does, it somewhat cheap, easy, and doable under any circumstance. Of course, you would have to register your business through BIR in order for your store to be legal and to have permits.
Estimated cost – P5, 000. 00
BBQ (Ihaw-ihaw)
Drinking is one of the many hobbies of Filipinos and how good can it get without the good food and juicy treats of bbq or other grilled stuff? It is affordable, not very picky in location, and people will go to you once they smell what you're cooking.
One good tip is to buy chicken because you can definitely scrub of every piece of it. These are:
Estimated cost – P3, 000. 00 (per set)
Mamihan
After every drinking session, people would like to warm their bodies up by consuming hot soup. This is a great idea if you live near a bar or a place where people go to get drinks or to have fun. Aside from mami, you can also offer other types of food like lumpiang toge, rice meals, etc. Having this kind of business is great because your market is not only the pool of people who drink but also people who look for places to hang out to.
Estimated cost – P8, 000.00 – P12, 000.00
Lugawan
Just like the mamihan, a lugawan is also a good idea for a business because of what you can offer. Having these 2 business requires you to put it up at a location where people will notice it and where it can be easily accessed. Lugaw or Gruel is a nice form of treat when it is the cold season, rainy season, or when it is that time of the day that many people look for it.
Estimate cost – P7, 000.00 – P10, 000.00
Read: How can Internet marketing help your business
Silog food shops
Unlike the lugawan or mamihan that offer hot soups, you can establish silog food shops that offer good quality and tasting food. Food like tapsilog, longsilog, bangsilog, etc are the food that you can offer. To break it down, tapsilog is a food that contains Tap – Tapa, Si – Sinangag, Log – Itlog. From there, you can experiment and create other dishes to serve your customers.
Estimated cost – P10, 000.00 – P15, 000.00
Burger parlor
Filipinos are fond of eating burgers because it is not that heavy on the stomach and it does not cost that much as well (well if you eat at Zark's or other big burger parlors, it is costly). You can establish your own local burger parlor and aside from selling burgers, you can sell other food too like shakes, fries, tacos, nachos, etc. Ensure that you advertise your burger shop and that you can offer different things that other burger shops can offer so that people would like to come to you and enjoy your burger.
Estimated cost – P15, 000.00 – P28, 000.00
These businesses are easy-to-establish businesses because they do not require an accountant or a person that can manage hundreds of people. In fact, you and your friends or family can easily establish these. Now that you have an idea, go ahead and save in order for you to successfully establish at least one of these. While you're still young, start planning businesses like this so by the time that your age does not show on the calendar, you are already established.
Read Also: How to start a small business in the Philippines