There are a lot of jobs you can enter here in the Philippines. There are jobs that do not require college degrees, and jobs that do; but there are side jobs that you can apply to as well. These side jobs should not eat up time and should only be done a few hours a day. But given this fact, it is safe to conclude that side jobs would not be as profitable as real jobs. However, there are high-paying side jobs you can enter and here are some of them.
Graphic Designer
If you are skilled in designing in the digital word, then a graphics designing job would be tailor-fit for you. There are numerable potential clients online that look for graphic designers. The first step you have to do is to create a reputable profile that would entice and pull clients at our door. Post your CV/resume there and just build reputation by first persevering to get clients. Remember that once you gain respect and once you set a certain level of reputation, potential clients, even employers would be magnet-like and would come automatically to you.
Read: Top 10 jobs in the Philippines with great salary
Ask your clients to leave honest feedback so that buyers or employers would know what kind of worker you are. There are tons of freelance opportunities online and should you start exploring now.
Online Editor/Writer
Love composing or writing about your trips, experiences or you plainly just love writing? Then being a freelance writer is the perfect side or part-time job for you. Just like graphic designing. Freelance writing is also one of the in demand online jobs right now.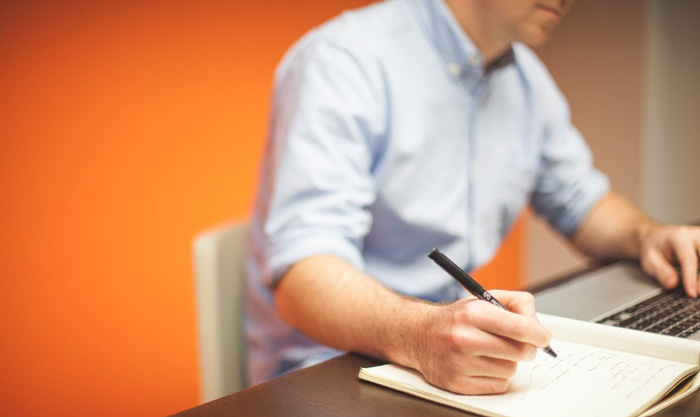 Writing a blog or writing for a website is profitable enough to make it your primary job, but that really depends on how well your market is or how well you negotiate with business owners. Nevertheless, it is a perfect side-job that would be high-paying if done in a smart way.
Freelance Photographer
Photography is one of the most sensitive professions you can try. Before you try even basic photography, you should be good enough to take certain kinds of photos. It is also expected that you know a little bit about editing and retouching photos. Photoshop mastery is just a bonus.
There are a lot of blogs, a lot of employers, and prospective clients who look for freelance photographers and believe me, the profit is much more than what you expect.
Transcript Processor
This job is great for those people who love working alone or those people who love listening to music while working. Data entry is one of the most common but in demand jobs online. This profession is very flexible that you can just work up to two (2) hours a day of encoding and can still earn as much as what you can in eight (8) hours of a regular minimum salary range.
There are a lot of websites that offer jobs as transcribers, data entries, and conversions. This side-job would definitely free you from your stress. You just need to have precision, accuracy, and focus because it is expected that data-entry specialists input specific detailed data to the correct corresponding fields.
Online Virtual Assistant
People are not always available and there are some who own an online business but are not 100% focused to that. That is one reason why virtual assistants exist in the online world. Online virtual assistants help you manage your online business, entertain inquiries, sort your merchandise, and many more while you're away.
Aside from this, people also have their social media accounts managed because there are companies who talk to them, ask about their rates and so on. The internet is a pothole of virtual assistants so start looking for a job like this and grab the opportunity.
Online Researcher
Companies and businesses need their prospective markets or clients' opinions on what they should do next; this is what online researchers work for. They ask questions, they make serious surveys as to what the people need and want in order to patronize a certain business or company more.
I am unsure about the sites that offer these kinds of jobs but I am sure there are a lot. Online researchers also help develop a product, merchandise, or even a website by bringing in traffic for that.
There are a lot of jobs that you can do on the side that would make you a living. What are you waiting for? Start your journey now and become one of the few people who make more than what they could hope for. The only investment you need is skill so do not forget to practice.