Investment has become a prominent way to earn money nowadays. Yet, the risks posed is high so before stepping a foot into the world of investment, you must really be vigilant and clever to make sure that you are putting your money on the right investors.
If you are a member of SSS, you can consider the SSS P.E.S.O Fund (Personal Equity and Savings Option) in making your first investment. We all know that SSS is legitimate and trustworthy ever since so your money is really in the right hands.
SSS P.E.S.O Fund program gives its member the opportunity to save more by contributing more which will be manifested in the future additional benefits.
Read: Pag-IBIG MP2 Savings Program Application (Know-How)
If you take interest on how to invest in SSS P.E.S.O Fund, you may continue reading this article for a reference.
Benefits of SSS P.E.S.O Fund
If you consider investing in SSS P.E.S.O Fund you may receive the following:
Retirement Preparation
Safe investment
Tax-free benefits
Profitable compound interest
Guaranteed earnings
Am I eligible for the SSS P.E.S.O Fund?
The qualifications are as follow:
54 years old and below
Must have 6 consecutive months of paid contribution for the last 12 months
Have not filed any claim under the SSS Program
Must have paid maximum contribution amount under SSS regular program (self-employed, voluntary members, and OFW)
Your contributions will be disbursed to the lists below.
Retirement and Disability
65% of your contribution's fund
Medical
25% of your contribution's fund
General Purpose
10% of your contribution's fund can either be for housing, education, livelihood, or unemployment
Lists of remittances to pay your SSS P.E.S.O Fund contributions are provided under
SSS Branches
GCash
Bayad Center
SM (Hypermarket or Business Center)
Savemore
ECPay
UnionBank
PNB
Bank of Commerce
Have you made up your mind? If yes, you may now open an account using the steps given below as your guide.
Steps in opening an SSS PESO Fund account
Step 1: Login to your My.SSS Account. Don't have an account yet? Check our instrictions how Register To SSS Online to create one.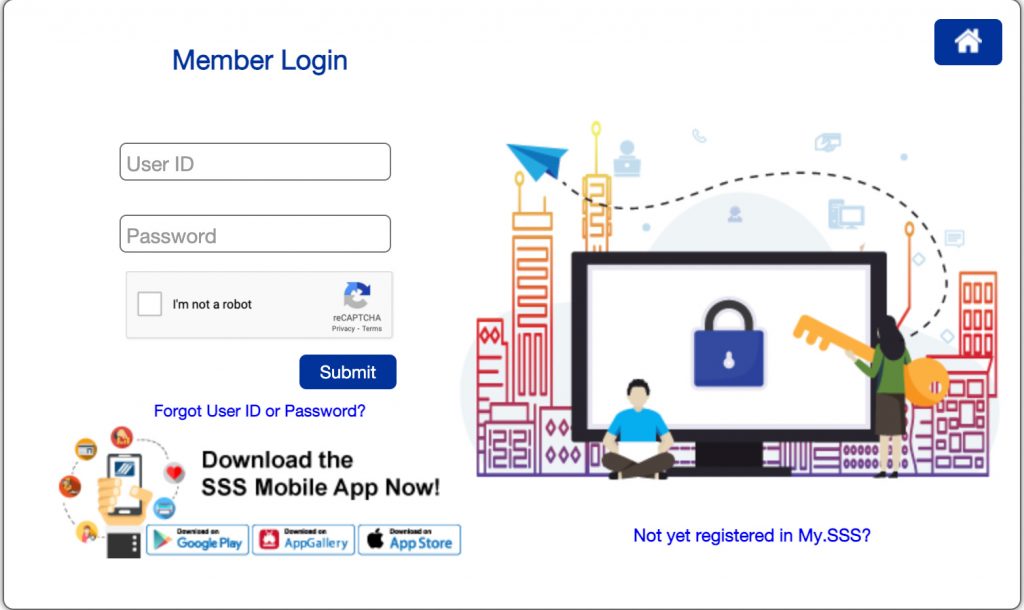 Step 2: Tap "E-Services" followed by "P.E.S.O Fund".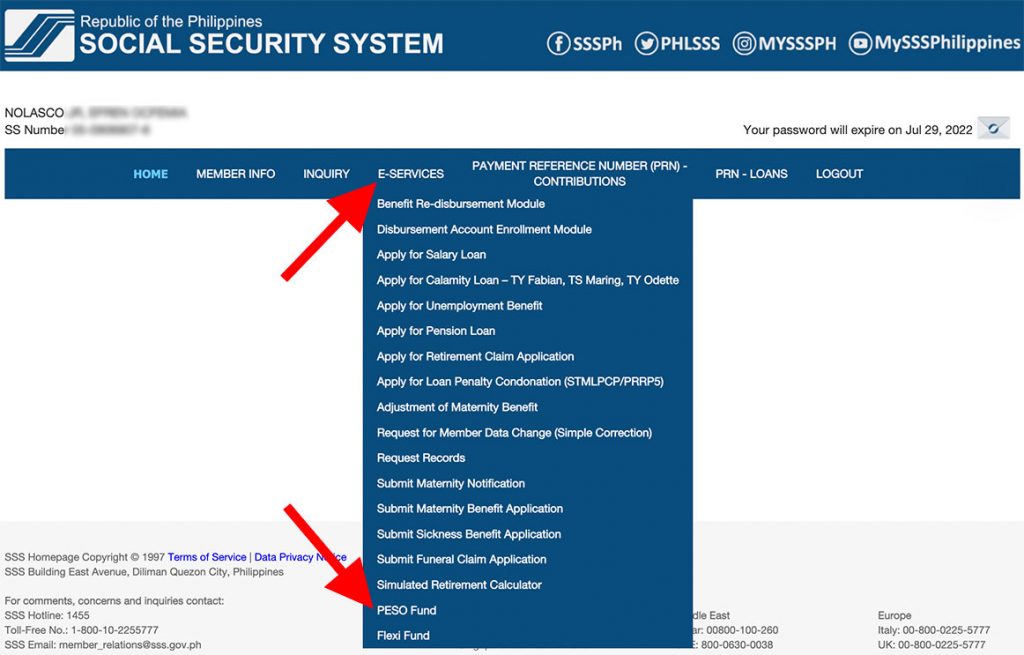 Step 3: You will be notified when you are qualified or not (with the reason) to open an SSS PESO Fund account.
Step 4: Fill in all the required detail by the system to know if you are qualified.
Step 5; Continue with the registration process. Double-check all the details to avoid any problems.
If you are a futuristic person, investing in SSS P.E.S.O Fund is really a smart step if you want a fallback when you reached your retirement age. Well, there are many other investments options being offered in the Philippines but you will have to conduct research about them to avoid any conflicts.
Read Also: