People who love watching American films and TV shows are the people who are the most eager to visit the country; maybe because they see the culture from afar, or maybe because the peaceful communities that the media depicts.
The United States of America is remarkably one of the most developed countries in the world, home to almost all kinds of culture, religion, beliefs, and many other more. However, it is not that accessible especially to us Filipinos; yes, the U.S is one of the countries which require a Visa before you can even ride a plane to fly there.
A lot of people get disappointed whenever they try to apply for a U.S visa because there are stories where some people go there and fall in line at 4 o'clock in the morning, pay all the fees, submit all of the necessary requirements, and then just get denied. This is what kept most Filipinos from getting a U.S visa. But there are people who think that getting a visa to visit the U.S is not that challenging.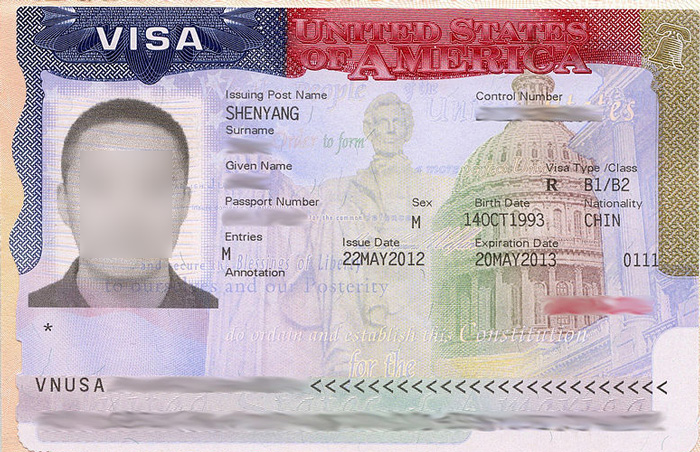 What do I do to apply for a U.S Visa?
A. First and foremost, you need to sign up for an account at the Consular Affairs Website. Ah yes, technology; it really makes everything easier. Now that we have this, we are now not obliged to show up and fall in line before the clock alarms, just show up an hour or 30 minutes before your schedule and you're good to go.
You can access the website of the U.S Department of State's Bureau of Consular Affairs here. All you have to do is fill that up and it will reveal to you when you could get your personal appointment. Read this article how to set an appointment for US Visa application.
B. After doing so, you now need to pay the fee for the visa application and that is precisely $160.
*Take note that this is non-refundable and you have to settle this one first before arranging for an appointment.
*Another tip is that you should arrange your visa ahead of time. If you are in such a rush, keep on checking the site for available appointments and check when the earliest appointment will be; settle your payment afterwards.If you now see a date that is fine with you, you can now settle your payment through BPI or Bancnet. You can check the process here. If you pay through bank(s), you can schedule your appointment four (4) hours after the payment. If you pay online however, you have to wait for 11am the next day. Another thing is that if you pay in cash, you have to print a deposit slip from the website of the consular affairs. You can check it here.
C. The application is not that of a hassle now that we have the online thing, just show up an hour or 30 minutes before your appointment, that would be more than good.
Things you have to bring to the appointment
Appointment confirmation
$160 application confirmation
Visa confirmation deposit slip
2 x 2 pictures
Old passports and visas
Other things you can bring
ITR 2316 not more than 3 months ago
Bank statement
Birth Certificate
Itinerary of your visit to the U.S
DTI Permit (If self-employed)
When you already get in, there is a line where they will check the 2 x 2 photos so have it ready.
*Make sure it is valid, white – light grey background, colored photo, neutral expression, collared garment.
The Interview
For most people, the interview at the U.S Embassy is one good factor of them being approved or rejected by the offices. Here are a few tips on how you could do well in your interview.
1. BE HONEST. Although they rarely do background checking, it is important to always stay honest because it will not only make you stutter if you try to lie, it can also lead you to storm your brain with different things to say so just be honest.
2. BE CONFIDENT. You are just talking to a person; that person wouldn't judge and steal your glam away so be confident almost every time. Of course, confidence comes with respect; you are talking to a professional and we're not sure if that person is going to be the last line of decision on whether you'll go or not on your trip.
3. DO NOT OVERREACT. Answer the question that's only being asked. If they follow up with questions, then that's just the time you should expound on information such as your career, family ties, business, friends, plans, etc. Overreacting can lead to miscommunication and misinformation and this might be the reason why you'll get disapproved.
4. REVIEW THE COUNTRIES YOU VISITED. Consuls always ask if you have traveled outside the Philippines and that means that your travel bookmarks are important for them. Maybe they want to get a glimpse of what you do during you visit other countries; study the countries you've been to and just be cool.
Applying for a U.S Visa is not that heartbreaking after all; just follow what you should follow and you're good to go. You'll be free as a bird soon without you even noticing. Always remember to keep track of what you want so that you'll do what you can just to attain that. In the interview, be honest ALL THE TIME. Don't try to crack jokes to lighten up the mood, just go with the flow, answer what's being asked and that's it. One last thing, try to be as professionally polite as possible.
Enjoy your trip to U.S and have a safe flight!
You may also like to read this: