Many people mistake the United Kingdom as one country only. The United Kingdom is geographically located at Northern Europe and is made up of four (4) countries namely: England, Scotland, Wales, and Northern Ireland. It is safe to assume that Filipinos who hold a Philippine passport needs to have a visa if they are planning to go to a country outside Southeast Asia; The United Kingdom is not an exception. Yes, you need a visa if you're planning to visit the U.K and here's what you'll need:
What you need to bring/Requirements
1. A printed and signed copy of your visa application form.
2. Philippine passport (with 6 months validity within the travel period). *The UK border agency will take a hold of your passport until they arrive at the decision to approve you of a visa so plan ahead.
3. Previous passports and previous visas
4. One (1) recent photograph that is not older than 6 months. *Printed against light grey or cream background that has good quality, 45mm x 35mm photo; should not be grinning, smiling, frowning, and should be looking straight when the shot took place.
5. Proof of income
Certificate of Employment (If you have one)
Bank statement
Income Tax Return (ITR 2316)
Business Registration; DTI Permit (If self-employed)
6. Daily schedule/Itinerary
7. Appointment letter (VFS)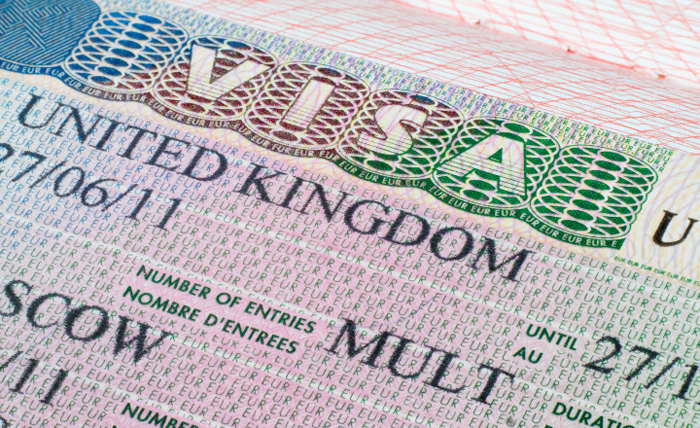 Read: How to Apply for a United States (US) Visa
If you have a friend or relative in the UK
If you have a friend or relative living in UK, then you can work with them in order to help you with your requirements such as the proof of income. If they'll shoulder your expenses, they need to submit to you the following:
Bank statement
Valid Citizen/Residence ID or Passport
Address and contact details
Invitation letter stating their support (with the amount)
The U.K Embassy does not accept direct application; you need to go VFS which is their official agency and they will be the one who will process it for you. This does not guarantee an approval of the visa, just to be clear. A lot of people mistake the process time of the visa to be a lifetime; no it is not. It will only take you 3-7 business days and you will now know your fate as to whether your application for your visa is approved or not.
After submitting all of the documents and requirements to VFS, they will then ask you if you want to avail extra services such as the courier service or the SMS service (saying it's on its way). If you lack requirements, they will let you know as soon as possible so that you can amend it quickly. Failure to submit even one (1) out of all the required documents may lead to disproval of your application so it's really better to be safe than sorry. It roughly costs £83 for the visa alone so all in all, be ready to spend somewhere around Php7, 000 for your visa.
There'll be no interview unless they want to see you in person but that does not happen so often. Try to be detailed in your application as much as possible so that you'll be saved from the hassle of not having to come back.
Hope and pray for the best
You've done it, you've completed the requirements, you've done the application, so it's best now to pray and hope for the best – for your visa to get approved of course. It usually takes 3-7 business days before you get the notification whether you'll be approved or not. Just keep your cool, and enjoy your trip!
FINAL TIPS:
Be sure to enclose your documents in an envelope
Bring original and at least TWO (2) photocopies of your documents EACH to be extra sure
Arrive on time because latecomers never win
Dress nicely when you go to VFS
VFS Global Services Philippines Private Inc., MANILA
Mezzanine Floor Unit M01, Ecoplaza Building,
2305 Pasong Tamo Extension Makati City, Metro Manila 1231
VFS Global Services Philippines Private Inc., CEBU
9th Floor, Keppel Center, Unit 905, Samar Loop
cor. Cardinal Rosales Avenue,
Cebu Business Park, Cebu City 6000
You may also like to read this: