The Google Street View Car was spotted along EDSA, Makati northbound by twitter user @daddyjoey on his twitter account he posted a picture of google street view car that playing the roads of EDSA.
For those who don't know what is Google Street View, this is a technology featured on Google Maps and Google Earth that provides panoramic views from positions along many streets in the world.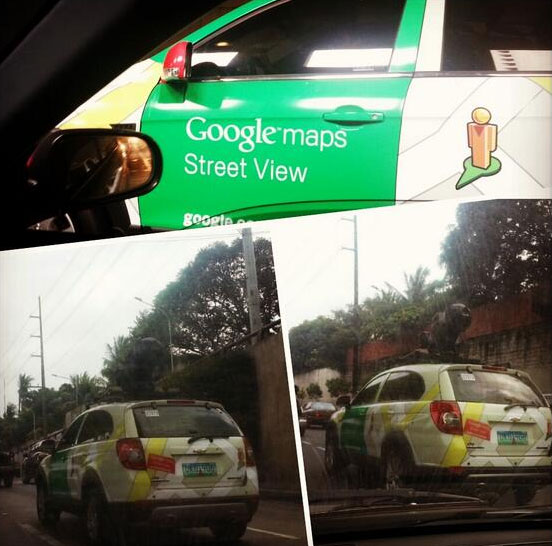 It's a good sign, although the project, maybe just started, but in the near future we will see and view all the street in Metro Manila in 3D, just like in other country.
Google maps street view car spotted @abeolandres pic.twitter.com/f2XA5Fc8DR

— Joey Abiog (@daddyjoey) November 18, 2013
Google Street View was launched on May 25, 2007, in several cities in the United States, and has since expanded to include cities and rural areas worldwide.