Being an employee has its perks and one of it is you having the ability to apply for a salary loan. In basic terminologies, a salary loan is a type of loan that you would have to pay off using your salary because you'd be due depending on the frequency of your salary.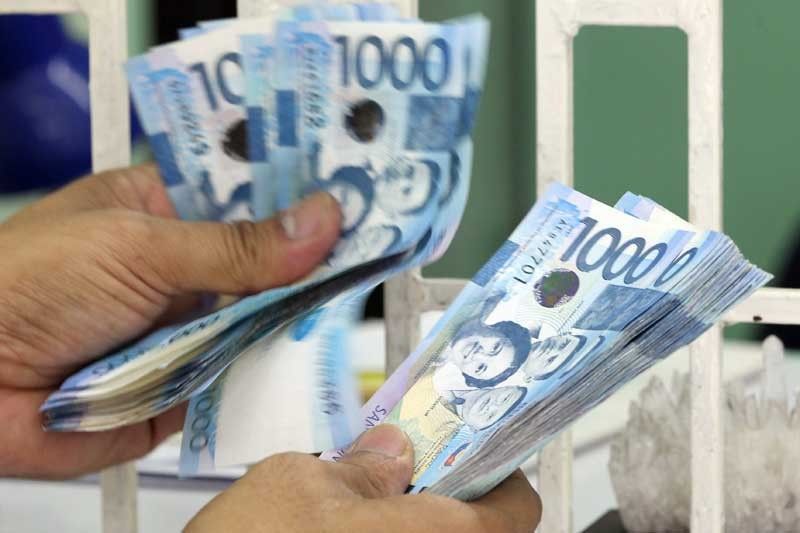 There will come a time when you will need a salary loan and it could be for a number of reasons. It could be for an emergency with your bills; if you are looking for a quick way to travel – it could literally be anything. So how do you choose a salary loan?
Read: Applying For A Loan? How To Compute For The Interest Rate From Different Banks?
Loan Sharks in the Market
Today, hundreds of loan sharks are scattered in the market, leaving nothing but hassle and headache to workers. Have you ever heard of some news that tell you that there are loaning agencies that send a lot of disturbing messages to the people who owe them?
Last year, there were over a hundred of loaning applications (loan sharks) that have been shut down due to the fact that they shame people who owe them. There were even reports that these loaning agencies send threatening messages to the people just for them to panic!
Read: Pag-IBIG Housing Loan Monthly Amortization Table 2020
Today, we will save you the hassle from interacting with these loan sharks. What we have in this list are only the best and the most lenient loaning agencies and companies out in the market.
Why go for a salary loan?
There are many reasons why you need to choose a salary loan over regular payday lenders that you may have in your office. One of which is security – you know that you're safe when you undergo the assessment and the checking of whether or not you're eligible for one.
To give you concrete reasons on why it's best for you to go for a salary loan, here are the top and the most common reasons why:
No big and difficult requirements
Safety and security of your loan
No collateral (unlike pawnshops)
Lower loanable amounts so no extravagant figures
Read: Applying for a BDO Personal Loan
One downside you can consider is the fact that they have higher interest rates than your regular lending companies. So, you would really have to make sure that you settle it – it also has shorter repayment terms.
Best salary loans you can apply for
If you are on the hunt for the most convenient, the most flexible, the most considerate; overall the best salary loans you can apply for, we've got them listed so you don't have to worry about it!
SSS Salary Loan
Considered as the most basic salary loan, the Social Security System (SSS) Salary Loan is one of the easiest you can find. They have requirements but these requirements are easy-to-have and are lenient.
Read: How to Apply for an SSS Salary Loan Online
Loan Requirements
In order for you to apply for an SSS Salary Loan, you need to have an online account (MY.SSS). There is literally no need for you to submit documentary requirements because the agency would know about you.
Plus, a requirement of 36 or 72 months of posted monthly contributions is needed. Upon opening the portal, you will see your eligibility. Other requirements include:
Must be under 65 years old at the time of loan application
Should not have been granted any final SSS benefit (permanent disability or retirement benefit)
SSS payment contributions must be updated
Read: Starting a Money Lending Business in the Philippines
How to apply?
Applying for one of the best salary loans in the market is easy, all you have to do is to:
Go to your My.SSS account (create one if you haven't done one yet)
Look for the Electronic Services dropdown option;
Hit on Apply for Salary Loan
Fill out all necessary details for the SSS Salary Loan online application form
An email confirmation will be sent whether or not you've successfully been approved of it.
If you are employed with a company, you can ask your company to notify you if the check has been sent
Repayment terms is decent and is tolerable; it will be deducted from your bi-monthly or your monthly pay! It will depend on how you've set it!
Read: How to Verify if a Company is SEC-Registered
Pag-IBIG HDMF Multi-Purpose Loan
Akin to the SSS Salary Loan, one of the best salary loans you can apply for would be the Home Development Mutual Fund (HDMF) Pag-IBIG multi-purpose loan. Just like the SSS Salary Loan, the Pag-IBIG multi-purpose loan has its requirements, too.
Read: How to Apply for Pag-IBIG Fund Multi-Purpose Loan (MPL)
Requirements
In order for you to be eligible of the multi-purpose loan, you need to have at least twenty-four (24) months of posted contributions. Moreover, you need to provide proof of income as sign that you'll be able to repay the loan you've taken. To add to that, here are other required documentation you need to submit:
Two (2) valid photocopies of recent photos
Photocopy of two (2) signature-bearing IDs
Accomplished Pag-IBIG Multi-Purpose Loan Application Form
Latest payslips that would equal the total monthly salary
NOTE: The application form would ask you for the following information as well so you better have these prepared: (1) Signature of Office Head or an Authorized Representative; (2) Company Name or Employer Name; (3) Agency Code and Branch Code (you can ask your HR about this); and (4) SSS/GSIS No.
Read: What You Need to Know About Home Credit Loans
How do I apply?
Unlike the SSS Salary Loan, you need to proceed to the nearest Pag-IBIG branch to submit your application. You need to bring all documents with you for approval; and you will be informed or be sent an email on the result of your loan application.
Tala Salary Loan
I know that you've been waiting for this; to start, TALA is a mobile-tech company based off of California and what they do is they provide sufficient financial assistance to employees and workers in the entire Globe.
Here in the country, they're known to be one of the most flexible and the most sought loaning agencies. Because of the leniency of their terms; and their ease-of-transacting, it's difficult not to get along with Tala.
Read: How Can You Help Other People And Earn Money At The Same Time? You Can Using KasamaKA
Who can apply for a Tala loan?
The following are the eligibility requirements they're looking for:
Must be at least 18 years old
Should have a Facebook account
Two (2) valid government IDs:

PRC Card
UMID/SSS ID
Passport
Driver's License
Postal ID
Voter's ID
How can I apply?
Applying for a salary loan in Tala is easy, you just have to follow these simple steps:
Download the Tala application and hit on Register
Once you have an account, open the app and hit on Apply Now! 
Duly fill out the loan application form with all legitimate requirements
Sign into your Facebook account
You'd need to post or to upload a photo of your ID (scanned or taken via smartphone)
When you get approved, you would be asked to choose from a variety of payment options
Repaying it would depend on what you have set.
Puregold Finance
In terms of the peer-to-peer lending platforms, Puregold Finance's is definitely one of the easiest, the simplest, and basically the best salary loans you could apply for. The flexibility and the leniency of their processes would make you want to loan again.
Read: All You Need to Know About Online Loan Apps
However, they have a requirement that you need to be at least one (1) year old with your employer. Other than that, we can get down to business!
Requirements
The following are the requirements you need to complete for you to be able to apply for a salary loan offered by Puregold Finance:
Photocopy of the SSS ID or the UMID
Duly accomplished salary loan application form
Photocopy of any government-issued ID (back and front)
One month worth of payslip
One month worth o bank statement
Proof of billing
2×2 photo with signature
How do I apply?
Applying for the Puregold Finance salary loan is easy – you have the option to go online and apply or to visit them. Regardless of the option you choose, you can do it in your most convenient time!
Read: OFBank Now Open For OFWs and Filipinos Abroad
You can apply online by clicking here! On the other hand, if you're more comfortable in visiting them, you can click here to find out which of their branches accepts loans!
Vidalia Salary Loan
Similar to Puregold Finance, Vidalia is also a peer-to-peer lending company and they've been providing aid to employees, small business owners, and those who need it for more than a decade!
If you are looking for a secure, legitimate, and a good lending company, Vidalia can be one of your options! They provide the best salary loans in the best times and the best conditions, so don't forget to run to them when you need to!
Read: P200 Billion For Loans, Eyed by the GSIS
Who can apply?
Eligibility requirements include:
Must be 20 to 60 years old
Must be a Filipinos citizen
Monthly net income should be P15,000 (employees on regular status)
Monthly net income should be P30,000 (self-employed applicants)
Requirements
For Vidalia to determine whether or not you're capable of repaying them, you need to submit the following documentary requirements:
Latest two (2) months worth of payslips
Two (2) valid IDs
Proof of billing (utility bills)
Certificate of Employment (CoE) with compensation
Process in applying
Without question, going with Vidalia for your financial needs is one of the greatest options you have. They're part of the best salary loans in the country for a reason. Here's how you can apply:
Read: P3 Billion in Cash Aid, to be Given to Rice Farmers
Duly accomplish their online salary loan application form
A Vidalia representative will be giving you a call for the interview/assessment
Pass and submit the required documentations online (scanned or photo)
Should you pass, you can go and pick up your check in their office at Shaw Boulevard, Mandaluyong. Alternatively, you can tell them to have it transferred to your bank account.
You can click here if you're interested in applying!
No need for you to panic when you need emergency funds! Here are some of the most convenient, most reliable, and the best salary loans in the Philippines you can take advantage of!