Where Can You Reload Your Cashless Payments?  With the pandemic and the situation, everybody is in right now, making bill payments, ordering food, and buying things have taken a big shift.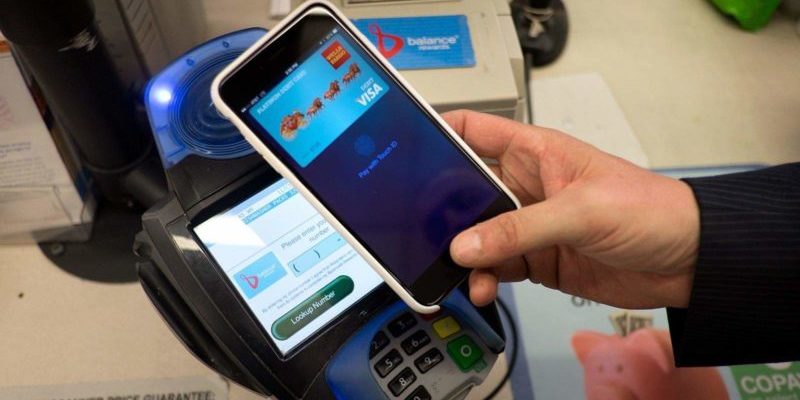 We normally make payments either in physical bill outlets or buy things at a store or shop, but with the situation now, almost everything is done online.
That being said, opting to go cashless and carrying a card for these types of transactions is advantageous!
Read: Sideline Jobs/Websites Where You Can Work as a Transcriptionist
With fully evolving technology over the years, there are now lots of cashless options to go for! And you don't even need a bank account anymore to get a debit card! But, one thing leaves people like you questioning – and it's about where you can reload your cashless payments.
If you're interested in knowing some of the best options, you're just on the right page! Take a look at some of them below and know how to reload your cashless payments!
GCash
GCash is one, if not the most used cash and payment app today. Thanks to the convenience it gives, you really wouldn't need to worry about anything.
To get an account, all you need to do is sign up using your mobile number and that's it! Going through ID verification and your account is easy and is simple to understand, too!
Read: Job-Hunting Sites PH: The Demand of the Internet Age and Economy
Once verified, you'll be able to use all the features GCash has to offer such as:
Sending and receiving money
Making online bills payments
Sending money to banks
Using it for online shopping, and;
Many more!
You can use a virtual debit card number if you need to make a payment online, but you also have an option to order a physical debit card in case you need it to purchase at stores with POS machines.
The physical debit card can also be used to withdraw money from Bancnet and Mastercard ATMs.
But where can you get the debit card? The easiest option is to order it directly from the Gcash app for Php 150 and have it shipped to your home address.
Also Read: DITO Telecom SIM Compatibility: Is Your Phone Compatible?
It would normally take just a few days. Some other options where you can get the card from are convenience stores like 7-Eleven, Ministop, Allday, and Lawson.
It's also available in stores like Puregold, Robinson, Villarica, and Tambunting! Most GCash partner merchants and stores would have the GCash logo if it's available!
How about topping up or if you're going to reload your cashless payments?
You can transfer money from a bank account over to your Gcash account! It's that easy!
Alternatively, you can also visit any of the stores mentioned above and cash in money from them instead.
PayMaya
Paymaya is similar to GCash in terms of popularity and ease of use.
Both have the same services being offered and PayMaya also has an option in getting a prepaid card. Part of the many reasons why some people prefer using PayMaya is because of its availability.
Read Related: You Can Now Do the Pag-IBIG Fund Cash Loan Application Online!
Millions of Filipinos use GCash every hour, therefore, many loopholes and errors are being discovered, and it needs to be maintained every single minute.
On a side note, though, there are two (2) more advantages that make PayMaya stand out when compared to GCash; and that is the bank transfer fee at P10.00 which is P5  lower than what you get charged in GCash and having the option to choose whether you want your prepaid card to be Visa or Mastercard.
You can use both cards to withdraw money from Bancnet ATMs and can be used for POS payment as well!
The physical debit card costs Php 200 and can be ordered from the app.
Other options for you to be able to get the card would be stores, like SM Stores, Robinsons Department Store, and selected Family Mart branches.
What about reloading? Is it a hassle? Fortunately, no! Topping up or reloading is also easy since you can go to the nearest 7-Eleven or Ministop and cash in there!
Akin to GCash, most pawnshops also have cash-in options but they normally come with a fee, but hey, can you imagine the convenience that it gives? It's totally fine to be charged if you get lightning-speed transactions!
Read: SSS Digital and Online Payments: Where You Can Make Them
Of course, though, if you can cash-in for free, then why shouldn't you take that option?
Yazz Prepaid Visa
Do you want to get a prepaid card but you want to make sure that the one you'll be getting is safe? If so, then this one is for you!
Yazz is a type of subsidiary payment platform being managed by the Metropolitan Bank, Inc., Metrobank for short.
If you're interested in getting the physical card, you can get it at the  bank directly or from partner stores like the SM Store, Family Mart, National Book Store, ECPay Outlets, and Robinsons Department Store.
The card is available for P300.00 and it already comes with a free P50 load.
Also Read: All You Need to Know About Online Loan Apps
It packs the same feature as the two options we discussed above. If you are looking to reload your cashless payments, though, you can only do it by topping up through the help of the stores where you can purchase the card.
CEB GetGo Prepaid Card
Are you a traveler at heart and looking to earn rewards while spending? Then this is the best one to opt-into!
The CEB GetGo card allows you to earn GetGo points while spending money whether it'd be bills, food, or groceries.
The points can be used to book flights and purchase tickets from Cebu Pacific. The points in a way are as good as cash since it's a 1:1 ratio for purchasing tickets.
To get 1 GetGo point, the user must need to purchase at least P100.
Read Related: Apply For The Pag-IBIG Calamity Loan Online
The card is available at many 7-Eleven branches, Ministop, Family Mart, and Robinson Department Stores.
Topping up is easy as well since you can do it through the Robinsons Bank App and Unionbank online.
Other options you can cash in would be 7-11, Touchpay Kiosk, Shell, Petron, Ayala Malls, and Total. And, if your payment platform allows you to transfer to it, you can also choose to do so!
As you can see, finding the place where you can reload your cashless payments is never a hassle – it's simple, easy, and you can do it in less than an hour!
Are These All Payment Options Available?
Of course, not! These are just based on customer usage and transactions per day, but they're not the only ones you can get!
Read Related: Want To Pay Your PLDT Bills Online? Do It Through BDO
The market is filled with many online payment options now. Therefore, if you're looking for the best locations where you can reload your cashless payments, don't fret!
Be cashless! Be safe from the virus and make all of your transactions contactless! Who doesn't want to transact within the comfort of their own homes?