In this guide, we'll go about and teach you how you can apply for a Citibank Personal Loan! So, buckle up and be ready for the guide!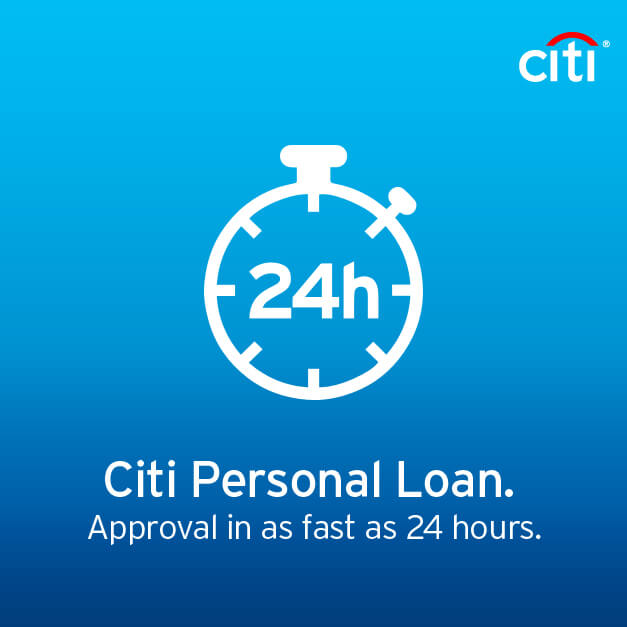 Are you looking to expand a business but don't have enough funds yet? Or do you need extra help and financial assistance? How about wanting to do some home improvements but don't want to completely use up your saved money?
If you answered yes to any (or all of those questions), then applying for a personal loan is what you need!
What is a Personal Loan? 
In the simplest and most basic of definitions, a personal loan is a credit that you can use for your personal reasons. It can be for home improvement, for starting your own small business, for travel and leisure, for purchasing a car or a home, or any other type of personal use.
You can even use a personal loan to consolidate and pay off credit card bills and debts! In today's guide, though, we will be educating you in terms of how you can apply for a Citibank personal loan!
We'll be going through all the different details that you need to know about it – and you will most likely be thrilled to get one!
Why Apply For a Citibank Personal Loan?
While there are many banks that offer personal loans, we'll be talking about one how you can apply for one of the best banks that offer fast approval; and that's none other than Citibank!
Citibank is one of the grandest and most prominent banks in the world. Thanks to the flexibility and the versatility of their loans and offers, you'll be able to get what you exactly need!
As a matter of fact, they offer loans to those who are seeking to expand their business; to those who need money for personal growth; or even those who want to do debt consolidation and only have one they need to pay for.
The best part about it is that all loans are flexible because they can be paid from 1 to 5 years and a loan amount that can go as high as P2 million! Now, who wouldn't want to get that kind of loan?
Applying for a personal loan through a bank is very advantageous since banks offer a better or lower interest compared to other private financial institution.
Some people find applying for a personal loan to be time-consuming and a lengthy process, but it actually is not! Knowing the procedure and having the right documents will make applying for a Citibank personal loan to be quick and pleasant experience.
Requirements For Application
Now let's start with the eligibility and required documents.
If you're looking to apply, you need to make sure that:
You are at least 21 to 65 years of age
You're a Filipino resident or a local resident foreigner who has a valid Philippine billing address
A principal credit card holder
You're a Tax Payer, and you have a Tax Payer's Identity Number (TIN); and
You have a minimum gross annual salary of  P250,000, or about P22,000.
For the documentary requirements in applying for a Citibank Personal Loan, they are:
The most latest income Tax Return (BIR FORM 2316) and 1-month latest payslip for those employed or Income Tax Return (BIR FORM 1701); and an Audited Financial Statements (AFS) for those self-employed or has a business.
Other documents might be asked from you; this will already be dependent on the details or the information you've sent.
So, if you already have everything ready. You can go and access the application page by clicking here. Just follow the guided prompts, fill out all the information with honesty and transparency, and you'll be good to go!
When Will My Citibank Personal Loan Application Have Results?
The approval of the application may take some time because of the pandemic. However, you should be able to hear back from them in 1 to 5 business day. And, if there's anything you need to submit, you'll also be given the alert or the notification for it!
The amount is also subject to approval so it's not a hundred percent guaranteed that you'll be getting the amount you applied for but that will be worked on once they have the term set for you.
So, if you're still hesitating to apply for Citibank Personal Loan, this is already a sign to go for it!