Since the start of the infamous COVID-19 pandemic lockdown, a lot of Filipinos lost their jobs. In fact, some are even eager to find a job but are scared due to the fact that there's an unseen enemy everywhere we go.
The good thing about it is that there are a lot of sideline jobs that you can do online. Wanna know the best part about all of that? – Your salaries and earnings might be even bigger than what the original job you were doing before the pandemic!
Read: The Part Of Your Resume Employers Look At First
So, for their and their loved ones' safety, many people are starting to look at various options in finding jobs online.
Here are a couple of websites that can help you in the event that you're interested in a transcription job.
What is Transcription?
Before we get into this in further detail, it is imperative to understand what a transcription job is.
Basically, a transcription job is the job wherein you need to type in a document or audio; you have to do it accurately.
It doesn't have to be 100% exact most of the time, but you need to be precise and accurate.
One good example of a transcription job is with the movies with subtitles that we watch. Those subtitles are usually done by experienced transcriptionists.
Also Read: 19K Jobs Offered in the IT-BPM Industry; OFWs prioritized
Apart from that, some documents that are images that need to be typed in can be considered as a job for transcription too.
You can treat transcription as a sideline job or a full-time job depending on the money you receive from it and the level of skill you have with it.
Now that you know what it is – here are the websites that you can actually get a hang of if you're interested in transcription.
Would you like to taste the versatility of working from anywhere?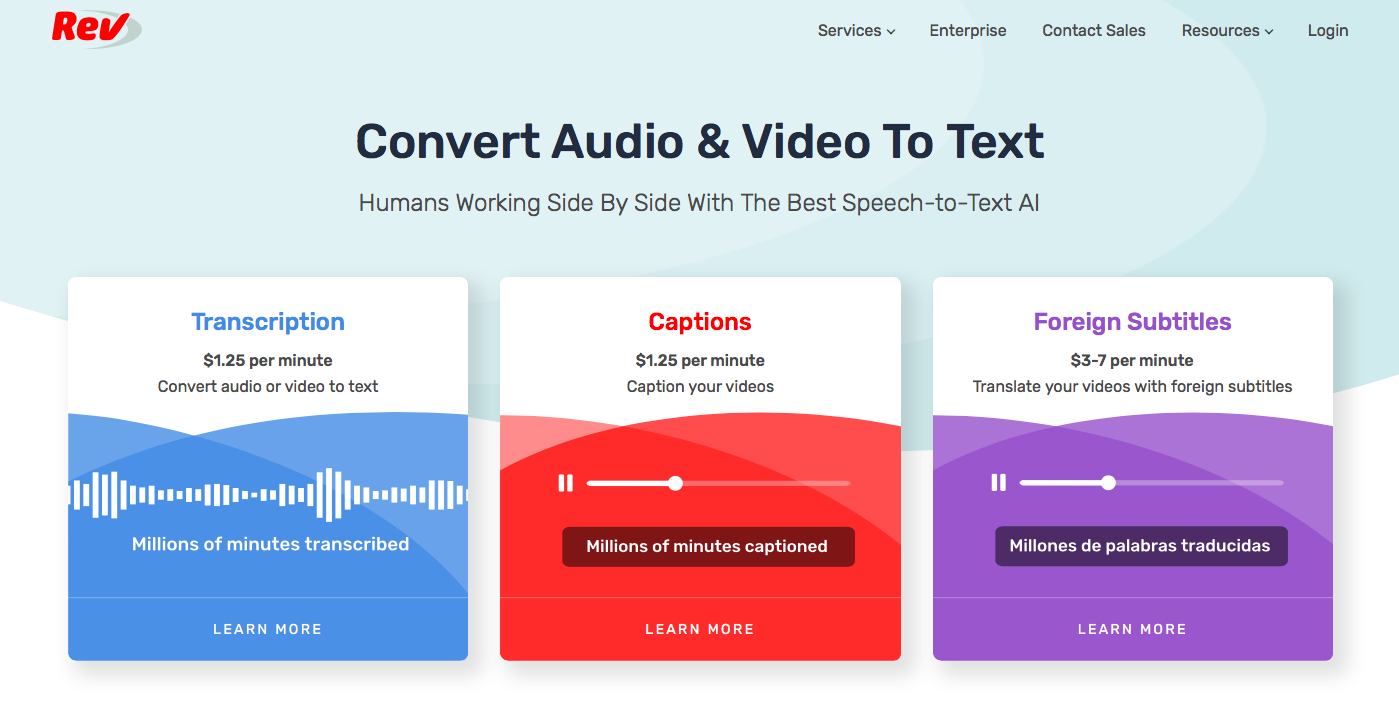 If so, then you need to work with Rev. Freelancers at Rev work from home as transcriptionists who are detail-oriented.
This speech-to-text service is one of the most sought-after services today, thanks to video clips and movies that do not have subtitles, Rev transcribers make more money than they could ever imagine.
Read Related: Job-Hunting Sites PH: The Demand of the Internet Age and Economy
How Much Do Rev Transcribers Make?
How much does Rev pay? According to Rev, freelancers have the ability to receive between $30 and $750 monthly. When converted to PHP, that's anywhere between P1,400 to P35,000 per month!
That amount translates to an average of $400/month or about P19,000. And if you think it's too much, it actually is feasible; and you just have to work about 15 hours a week.
Rev said that many skilled transcriptionists even earn about $15 and above per hour. Typists who are slower and less experienced earn less, of course, but practice makes perfect!
Akin to Rev, GMR Transcription also involves human transcription services.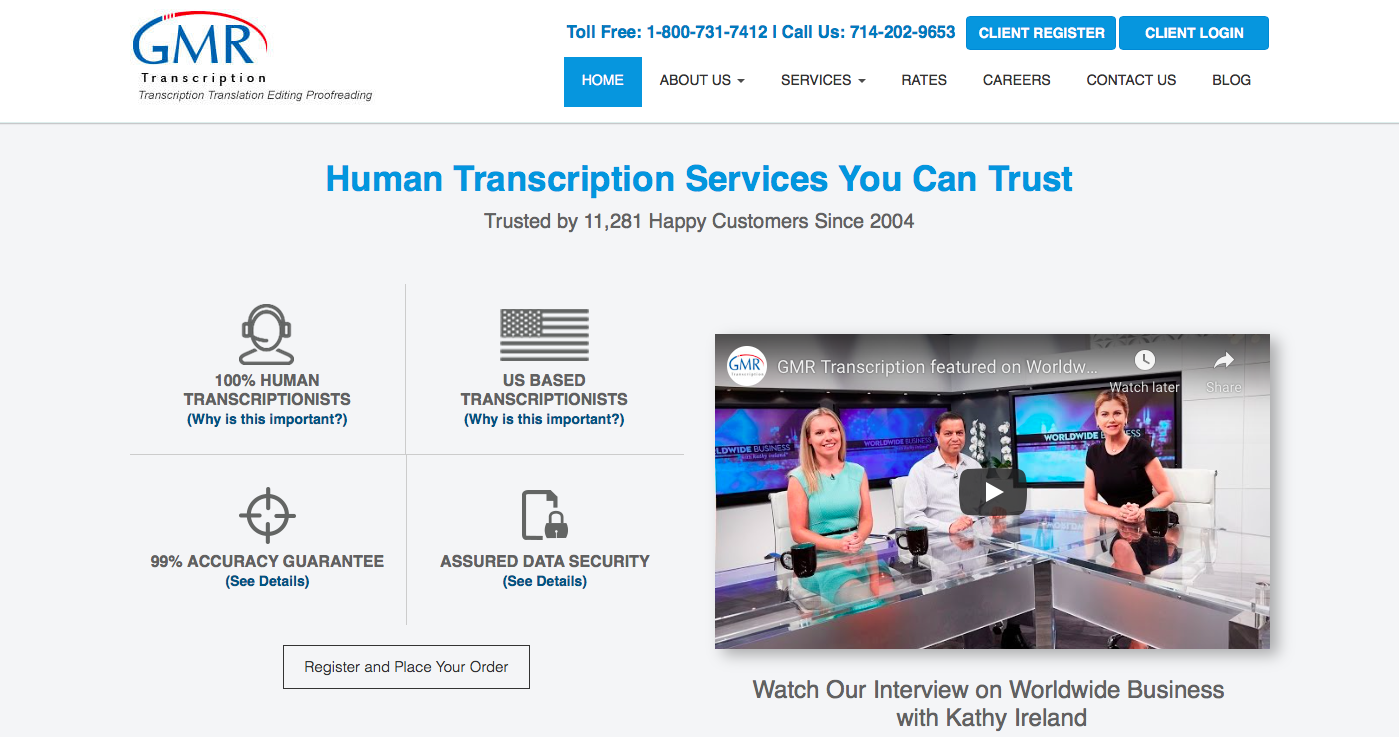 On their landing page, they advertise fast, accurate, and confidentiality – all in one package!
As per the company, their transcriptionists/translators usually receive from $1000 to $3,000 per month.
Read: The Philippines Looking to Create 3.5 Million Jobs This Year
This, of course, would be depending on their abilities and the kind of job that they take.
For instance, a transcriptionist will receive more if they are able to take more challenging assignments such as hours of translations for files with expedited turnaround times.
Before being a freelancer at GMR Transcription, though, you need to pass a certain test. And we've toppled this article up by giving it away for you for free!
How To Pass a Transcription Test At GMR
This guide isn't only for you to be able to pass GMR Transcription's test. You can also use this as a guide in order for you to pass other websites or companies' transcription tests.
Get the transcription equipment ready, i.e., transcription software, headphones, internet connection, broadband, and computer;
Practice transcribing by typing subtitles from your favorite YouTube channels and videos;
Work hard on your typing speed. You can go to comto practice speed typing;
Practice speed typing while making sure that both your spelling and your grammar are correct;
Submit your resume to GMR transcription and take a test;
Adhere to instructions and follow the style guide;
Run a spellcheck and proofread your work before submitting it
Read Related: Jobstreet: 55K Jobs at Virtual Career Fair Available
Practice steps 1 to 3 regularly and we can guarantee you that in weeks, you'll be able to see yourself as a transcriptionist.
In no time, you'll be able to call yourself one of GMR Transcription's transcriptionists!
Now, you have the choice of treating this as a full-time job or one of the sideline jobs you can work on!
Founded in 2002, AccuTran Global offers transcription and related services to clients around the world.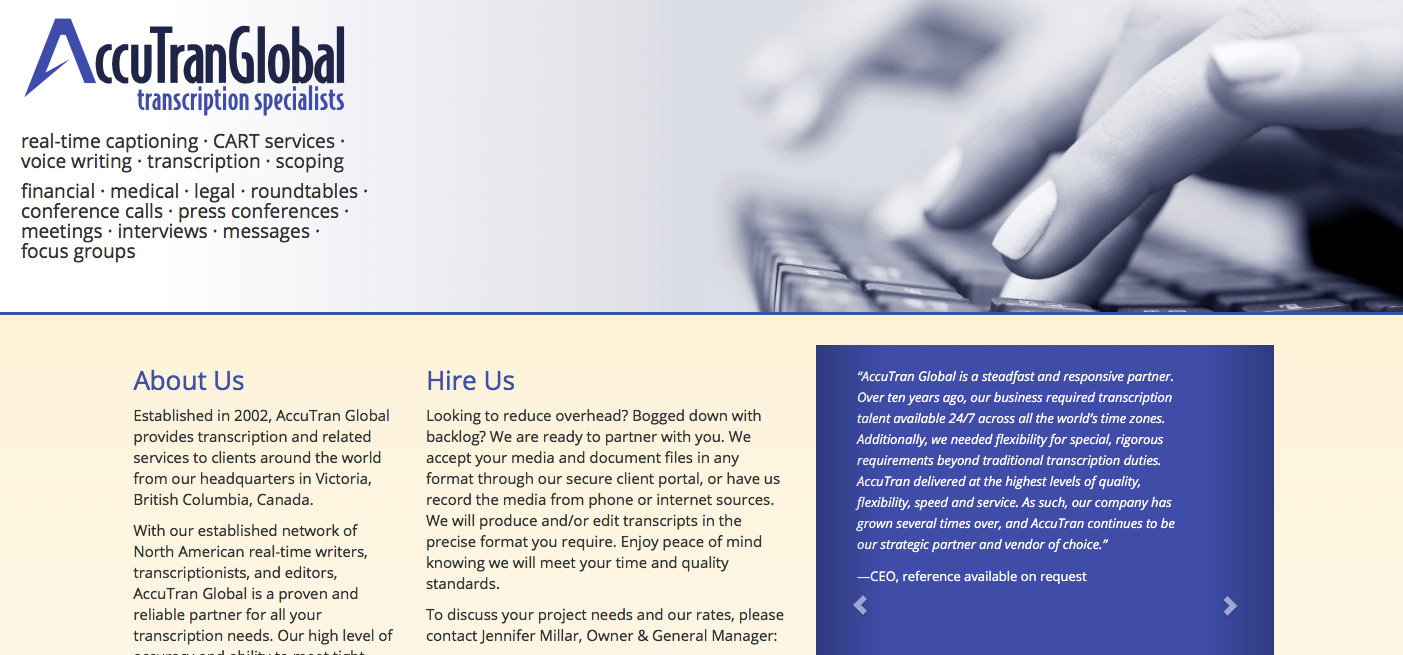 They're able to pull this off while being within their headquarters at Victoria, British Columbia, Canada.
How Much Does AccuTran Global Pay?
The company is very transparent about the rate of pay. It is per word and varies from a starting base rate of $0.005/word for a beginner on simple audio to their highest rate of $0.0066 for complicated and/or international audio performed by a senior transcriber.
Let's put it in perspective. If they pay $.005 per word, and you were able to type 1,000 words, you will be able to receive $5.
Read: 7 Different Ways to Earn Money Online Using Your Smartphone
In addition to that, the company also offers a 20 percent bonus for foreign-calls from non-English speaking countries and 20% bonuses for calls involving a lot of technical jargon and terminologies.
If you've been with them for about six (6) months and you already received about $2,000, they will send you $50 for the training.
Isn't that amount big for one of the sideline jobs you can actually get?
Are you a fast typist with a good ear for language and a clear sense of written English?
Are you confident that you'll be able to listen and type at the same time with extreme precision and accuracy?
If you answered yes to both questions, then transcribing for Tigerfish can be a way to earn money when working at home with a flexible schedule!
Tigerfish is one of the more popular websites wherein people can take on side jobs and make extra money.
Read: Negosyong Pinoy: Start a Virtual Assistant Business
How Much Does Tigerfish Pay?
On average, you will earn about $5 to $10 per hour with Tigerfish. That is, of course, given that you have experience in the transcription and the typing industry.
But, there are some experts in transcribing who can work consistently and reportedly have earnings that can maybe break the $15 per hour mark.
A lot of people consider Tigerfish as the online platform they can use to secure jobs, and if you're looking for one, you wouldn't fail either.
Lastly, TranscribeMe.com is also one of the pioneers in the transcription industry. You can check out a couple of jobs available.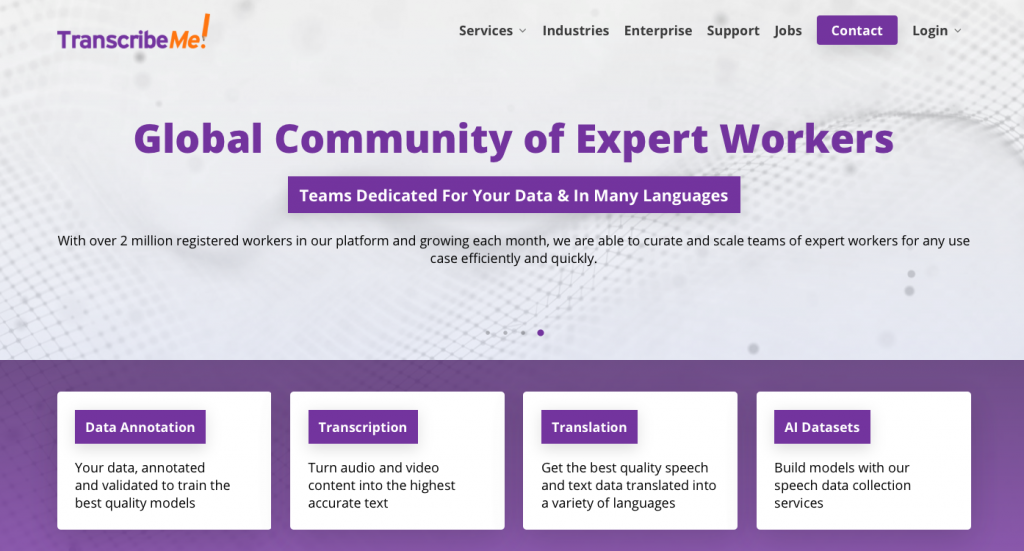 Unlike other websites and companies, TranscribeMe isn't only focused on hiring transcriptionists.
Read:
In fact, they have freelancer openings in other services too such as:
Data Annotation
Translation
AI Datasets
Speech Recognition
Should you consider yourself an expert in any of those fields, then be our guest and have that as part of your sideline jobs!
So, in the event that you find yourself needing a sideline job that can make lucrative amounts of money, don't hesitate to revisit this article again and again.
These are currently the best sideline jobs you can get in the market today!