Being a Doctor is a dream for many—but for students who are determined enough to make it a reality, it's just one step away. In order for an aspirant to be come a doctor, a student would need a 4-year bachelor's degree and go to medical school after that. It's a long time but the wait is worth it—but would the expenses be?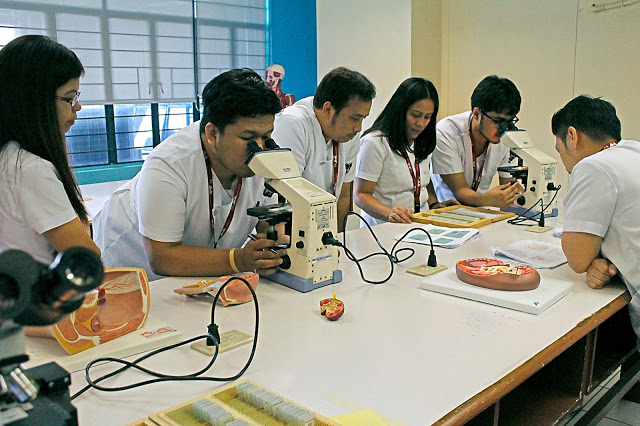 Read: How to Apply for DOST Scholarship – Academic Year 2019-2020
The medical field gives a good guarantee to students of the bright path ahead. However, not all aspiring doctors become doctors—that is why there are certain professions in the field even if you don't push in becoming a doctor.
Read: What Are The State Universities And Colleges, Local Universities And College Covered By The Free Tuition Law Starting 2018?
Yes, not all medical students become doctors, in fact, a lot of those who fall short become nurses abroad or just tackle a different path. But that shouldn't stop dreamers.
But how much does an individual need to be able to study in the medical school?
Some students, those who are financially capable, send their children to medical schools abroad. It's better because it's better for learning, for experience, and for diversity abroad. Some, however, like to keep it low here and have their children enrolled in Philippine medical schools.
So, without further ado, here are the tuition fees of Philippine medical schools. These would be extremely helpful if you plan on sending your children to medical schools for them to pursue their careers in the medical field or profession.
Read: Qualifications, Requirements and How to Apply for CHED Scholarship
There actually are multiple Philippine medical schools that students can choose from. In fact, some of them are branches of the most notable and recognized colleges and universities in the country:
West Visayas State University – P7,000.00
University of the Philippines (U.P.) College of Medicine – P50,649.00
Pamantasan ng Lungsod ng Maynila (PLM) – P80,000.00
Doña Remedios Trinidad Romualdez Medical Foundation – P85,134.88
Manila Central University – Filemon Tanchoco Medical Foundation – P112,445.00
San Beda University (SBU) – P116,898.00
Centro Escolar University (CEU) – P120,000.00
University of Santo Tomas (UST) – P140,000.00
St. Luke's College of Medicine – P146,144.00
Ateneo De Manila (ADMU) School of Medicine – P150,000.00
Far Eastern University (FEU) – P161,360.00
University of the East Ramon Magsaysay (UERM) Memorial Medical Center – P163,883.00
Read Also: What You Need To Know About The Newly Approved Medical Scholarship Bill
Are these tuition fees the exact tuition fees by these Philippine medical schools?
The figures above are rough and/or approximate estimates of the tuition fees and miscellaneous fees as approved by each school in the list. We also need to remember that tuition fees include a lot of other fees and the amount you see above are not actually paid in full—all schools allow students to pay the amount in installment so it wouldn't be too heavy for the student to pay it.
Are scholarship programs available?
Good news is that scholarship programs are actually applicable even in medical schools. Basically, being in a medical school is like pursuing a master's degree since one requirement is for a student to have completed a 4-year baccalaureate degree in any school in which his or her program is recognized as a pre-medical course. 
Read: AMA Online University – Get Your Degree
There are hundreds of thousands of medical students who are hopeful in pursuing their dream and career in the medical field. If you are a parent of these hopefuls, you need to be prepared with the challenges of being in the medical field for both the financial aspect and the impact of it to your child or children.
Knowing how much the rough estimate of the tuition fees of these schools are could aid you in the planning part of the student; it could be helpful in terms of knowing the financial preparedness you should be in.
Read: Top Universities and Colleges in the Philippines
What do you think about the tuition fees of Philippine medical schools? Do you think that these figures could really be an answer for an aspiring Filipino doctor's dream? We do hope that this article was helpful!
Also Read: How to Avail SSS Educational Assistance