Android 4.4 Codename Kitkat, the latest version of Android initially rollout for Nexus 5. This is another big upgrade in Android mobile OS and now it's rolling out in other Android devices, one of the first devices that will receive the upgrade officially from google is the previous nexus devices.
Just today when I receive the upgrade, I've waited this since the release of Nexus 5, of course to taste the new Kitkat version of Android.
Although other android websites release tutorial how to upgrade to new version android 4.4 Kitkat manually, I've decided to wait for the official release, its better to wait and use the one that came from google. But if you cannot wait to receive the update from google you can follow their instructions.
You can see a notice like the screenshot below if you received the update, it's pretty simple to update unlike if you do it manually. Just click "Restart and Install" then wait to finished the upgrade, your device will restart a couple of times and  all you have to do is wait.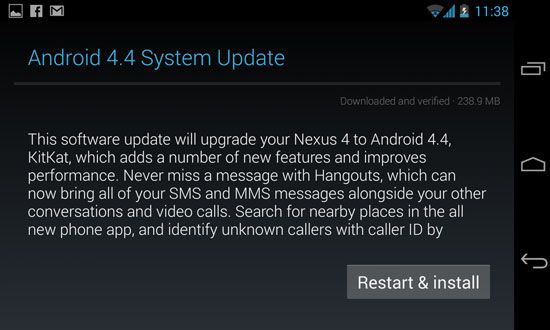 If until now you didn't receive the update, you may check it manually, just follow the screenshot given below.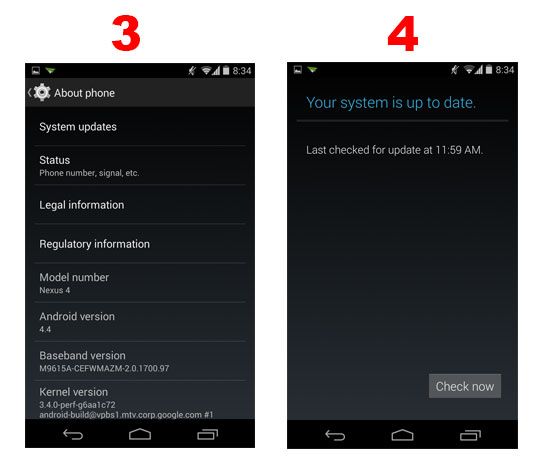 Click the "Check now" button to check if there's an update on your system, but most of the time you will see in the notification bar if there is an update.