For OFWs, it is their main priority to maintain a healthy financial standing for themselves and for their families. This is part of why they travel thousands of kilometers to feed their families. In addition, it's also something that fuels their dream of coming back here to the Philippines to work; where they don't have to travel to earn big sums of money anymore. The Rizal Commercial Banking Corporation (RCBC), is continuously finding ways on how they can help our OFWs not just have convenient savings, but to also save for their future.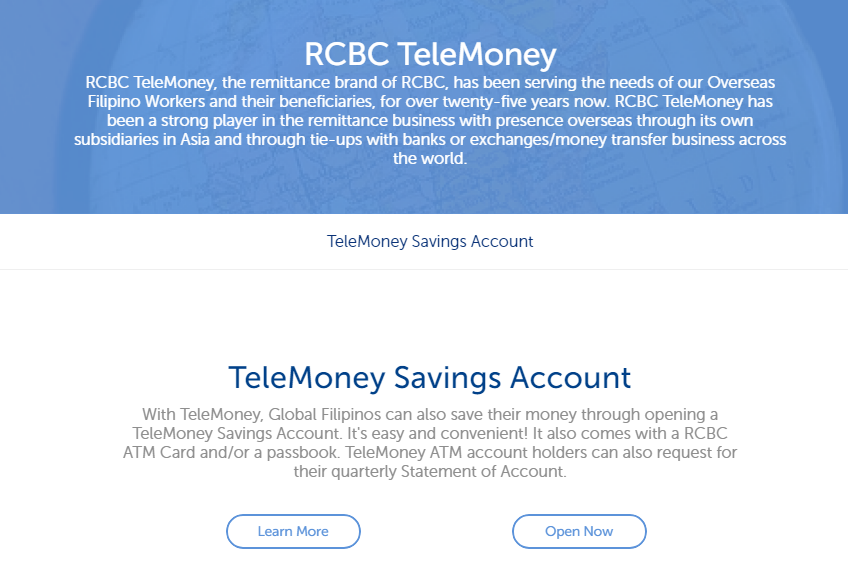 The RCBC Telemoney savings account is one of their innovations in giving aid to OFWs. We will be discussing what this is, how it is beneficial for OFWs, and why a lot of OFWs should consider this in their financial planning and management.
Read: PNB OFW Savings Account With Zero Maintaining Balance And Initial Deposit
What is the RCBC Telemoney savings account?
The RCBC Telemoney Savings Account is a type of savings account by RCBC members can utilize for them to keep track of how much their savings are even when they're abroad. RCBC Telemoney has been partnering with millions of OFWs for over twenty-five years now and they're still looking to create more and more opportunities for OFWs and their families here in the country.
Filipinos working abroad, or even those who are living abroad can open an RCBC Telemoney savings account. It's a convenient way of sending money plus, it's also one way on how Filipinos can keep track of how much income they're generating and how much they're saving.
What benefits does the RCBC Telemoney savings account include?
According to RCBC, the Telemoney savings account is not just a regular savings account; it's something that would ultimately help OFWs in saving money. We will give you the differences of regular savings accounts from USD Passbook accounts below but before that, we would like to emphasize that the RCBC Telemoney savings account is actually and honestly one of the more convenient ways that OFWs can save money and remit to their families here in the country.
In the table below, we will be differentiating the regular savings account to the USD account:
| | | |
| --- | --- | --- |
| | Peso ATM Savings Account | USD Passbook Savings Account |
| Minimum Initial Deposit | 0 | USD 100 |
| Minimum Average Daily Balance (ADB) Requirement | 0 | 0 |
| Min. ADB to earn interest | Php10, 000.00 | USD 1, 000.00 |
| Interest rates | 0.15% | 0.13% |
In addition to that, as per RCBC, both accounts can be accessed through both over-the-counter transactions and online transactions. The RCBC also notes that the zero-maintaining balance status can be maintained by ensuring at least one remittance per year.
Read: Investment Tips For OFWs For Their Income To Be Doubled
How can I apply for the RCBC Telemoney savings account?
It's easy. You just have to present the normal things you present in opening a bank account. Those would be, of course, two (2) valid government IDs. See the list of the accepted valid IDs here in the Philippines and have it all in one go.
Aside from that, you would also need to fill out the RCBC Telemoney savings account application form. You can ask the application form directly in the bank during your visit or you can actually do the procedure online.
Registering for the RCBC Telemoney savings account online
In registering online, you need to access the RCBC website by visiting this link https://www.rcbc.com/GlobalFilipino/TeleMoneySavings. From there, you will see the Apply Now option and you will be able to fill out the application form you need to proceed with the registration.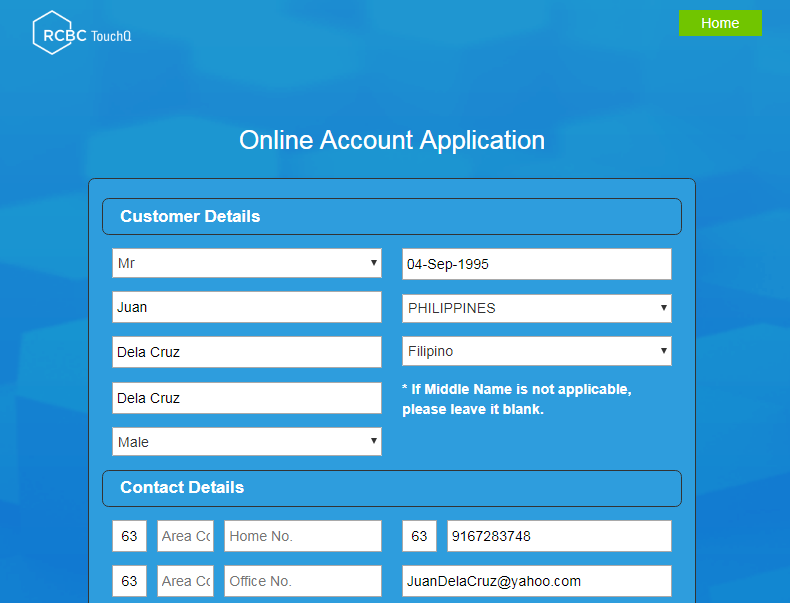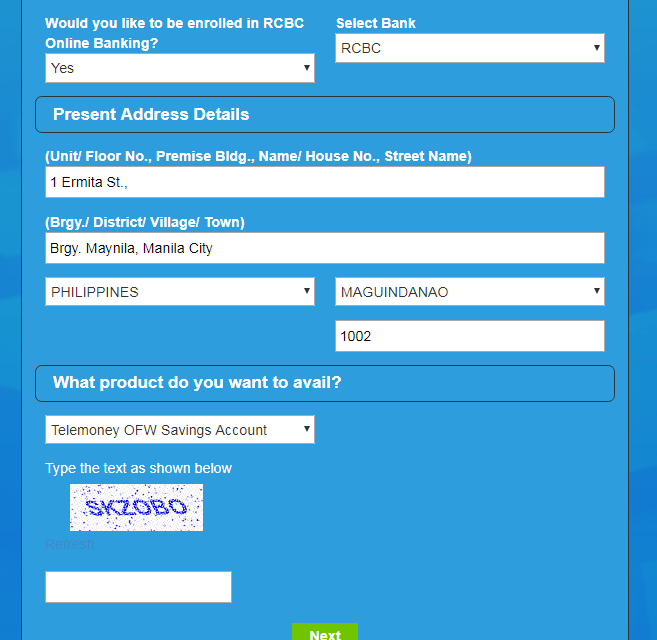 You will see this page and you would need to fill out all required information regarding your personal information.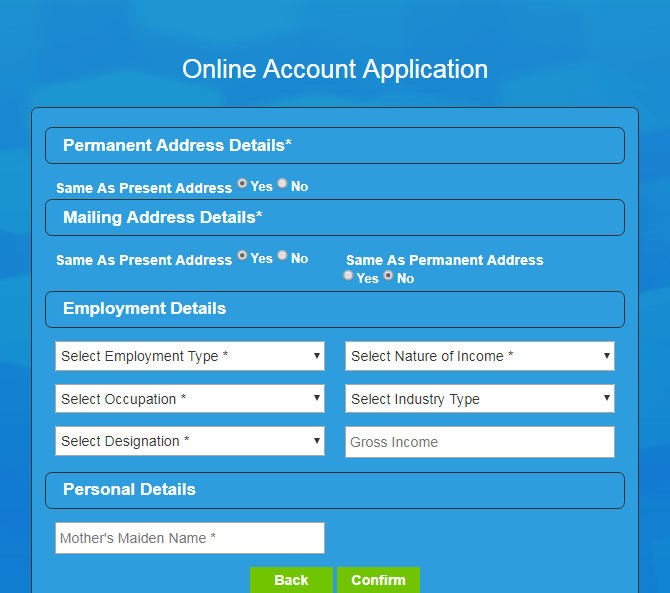 After that, hit on Next. Clicking on that will take you to your employment details for them to know how you are generating your income.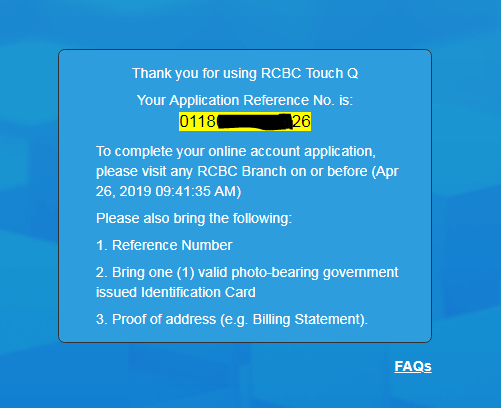 Once all of that is complete, it will give you:
The reference number for your online registration (highlighted in yellow);
What you need to bring for your appointment in any RCBC branch; and
The time and date of when you need to proceed to the appointment.
Unfortunately, RCBC is strict when it comes to adhering to the appointment so be sure that you will follow what is said after you've signed up online. They're also reminding applicants to bring at least one (1) valid ID bearing the applicants name, signature, and photo. To be on the safe side, try to bring two (2) IDs and photocopy each of them.
In addition to the valid IDs as a requirement, a proof of billing statement is also one of these. This is in order for them to know where a certain applicant is currently residing in. This is vital information for them to know the physical location or residency of the applicant/s.
That is how you register online. Although both ways weigh the same, it actually depends on where you're comfortable with. If you're more comfortable in applying inside a physical RCBC branch, then, by all means, do so.
Registering through an RCBC branch
If you're more comfortable in applying through a physical branch, all you have to do is visit the nearest RCBC branch from your location and inform the teller that you're planning to open an RCBC Telemoney savings account. By then, they will provide you the application form, and will ask you to present the requirements.
The online registration is made for people who have little-to-no time to visit RCBC branches and for those who are more comfortable in doing things over the internet than going to physical stores.
The advantage of that is that when you're there and you have all necessary documents, you'll just have to wait for the release of your savings account, together with your passbook.
Important tips to remember:
Photocopy all of your documents including the IDs. Bring them together with the original.
Arrive early so you can avoid long lines in the bank. Also, in order for you to try and finish it within the day.
Document your progress in case you have to come back for finalizing your RCBC Telemoney savings account application.
Read: LandBank's Home Loan Program For OFWs, Government, And The Private Sector Workers
The RCBC Telemoney is a good tool for OFWs especially if they're trying to save. This is because of its ability to have a passbook account so OFWs can closely monitor how much their spending and how much they're putting in their savings account.
You can contact them through 1-800-10000-7222. Alternatively, you can reach them via (Int. Access Code)+800-8888-7222 or through the Metro Manila hotline (02) 877-7222. You can also contact them by reaching their website at https://www.rcbc.com.
Looking for a good savings tool to help you with your finances? Look no further! The RCBC Telemoney savings account is here to help you. Just visit their website, have a look if it's for you, and register right then and there!