A lot of people might not have the idea that a joint account in a bank is possible. As a matter of fact, some even try to get separate accounts if they are with other people in an account together. However, having a joint savings account can help you by giving you less hassle and less things to think of.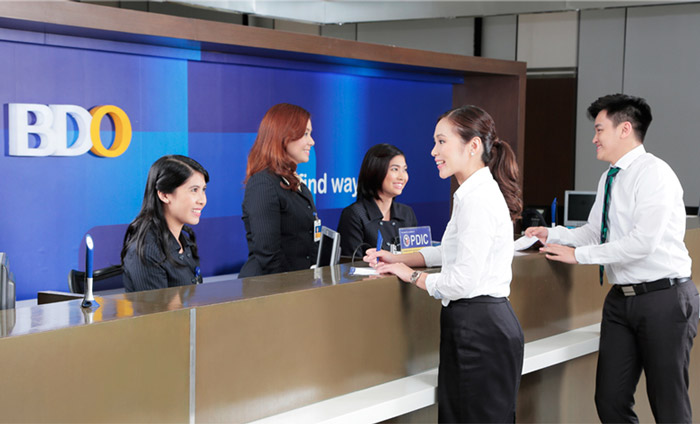 In this article, we will be discussing what the BDO Joint Savings Account is, how it's going to be useful, and how people like you can apply for it.
Read: How to Report BDO ATM Unauthorized Transactions Online?
What is a joint savings account?
Generally, when you hear the word "joint," the first thing that will come in mind is the word sharing. This is true, in most contexts. In fact, a joint account is a bank account shared by two (2) individuals.
Contrary to popular belief, having a joint savings account is not just for married couples. As a matter of fact, it can also be shared by any of the following people:
Business partners;
Family members such as siblings, cousins, etc.;
Friends; and
Associations
So, it is quite evident that there will be no requirement of people to be relatives if applying for a joint account is the request there is.
The Banco De Oro (BDO Unibank), is one of the most prominent banking institutions in the country. Having over a thousand branches nationwide, they also operate overseas.
So, if you are planning to proceed in the application of a BDO joint savings account, better do so as it's technically the most accessible banks in the Philippines.
Read: Opening A BDO Kabayan Savings Account
Opening a BDO joint savings account can actually be just completed in two (2) easy steps. However, you first need to know what you need as requirements in order for you to be able to apply.
The table below is a guide for you in the event that you have further inquiries as to how much initial deposits are in whatever type of account you open with BDO. You can refer to this table if you need to any time.
BDO Savings Account (Type)

The Initial Minimum Deposit

PhP ATM Debit Card (without the passbook)
PhP 2, 000
PhP Passbook Savings (with or without
the ATM)
PhP 5, 000
Junior Savers
PhP 100
PhP Direct Deposit Account
PhP 0
Optimum Savings
PhP 30, 000 for Personal;
PhP 50, 000 for Business
Premium Flexi Earner
Php 10,000
Peso Time Deposit
Php 1,000
Prime Savers
PhP 2, 000
Dollar Savings Account
USD 200
Prime Savers Dollar Account
USD 200
Dollar Time Deposit Account
USD 1, 000
Direct Deposit Dollar Account
USD 0
Two (2) Year Dollar Time Deposit
USD 50,000
Three (3) Year Dollar Time Deposit
USD 50,000
Five (5) Year Dollar Time Deposit
USD 50,000
Australian Dollar Savings Account
AUD 200
Euro Savings Account
EUR 500
Chinese Yuan Savings Account
CNY 2, 500
Canadian Dollar Savings Account
CAD 1, 000
Hongkong Dollar Savings Account
HKD 500
Singapore Dollar Savings Account
SGD 200
Great Britain Pound Savings Account
GBP 200
Yen Savings Account
JPY 50,000
Dollar PRS (Philippine
Retirement Authority) Time Deposit
will be as advised by PRA
Documentary requirements for a BDO joint savings account
Similar to a personal individual account application, there are documentary requirements applicants need to submit. This is for the bank to be able to validate and authenticate the applicants.
These requirements, to be sure, needs to be submitted by both people who will be in the joint savings account. Although it isn't clarified if it's just one person out of the two, it's safer to bring and to present requirements from the two individuals.
The requirements you would need to submit are:
One (1) valid I.D. (bring the original and the photocopy)
**To be sure, bring Two (2) pieces of a 2×2 latest photo (should be taken within the past three (3) months) [BDO offices are equipped with high-tech security cameras so there won't be a need to bring I.D. picture but for you just to be sure];
Proof of billing (should be the same address with any of the I.D's you are going to declare);
Taxpayer's Identification Number or more commonly known as the TIN from both the individuals; and
The initial deposit of P2, 000.00 for the ATM BDO joint savings account.
Read: BDO ERP (Easy Redemption Plan) – UITF Review and Requirements
Can this be done online?
Unfortunately, applying for a savings account, even individual cannot be done online yet. BDO personnel would have to validate authenticity in person so you would be required to visit the nearest BDO branch from your location.
Applying at the nearest BDO branch
It is important to note that it's quite a big factor if you will be applying at the nearest BDO branch from your location. Why? Because BDO bank officer/s might reject the application if your place of residence is too far from where you are.
So, when you arrive at the BDO branch, immediately proceed to the New Accounts section and wait for the banking officer to provide the Account Opening Form/s. 
Read: BDO Funds Transfer and Send Money To Any BDO Account
NOTE: There is a downloadable form online via the BDO Unibank web portal but there is a label that says Hong Kong branch on it. We did not include it as a downloadable form because it might be an incorrect one.
Would the two (2) people be required to be present on the day of application?
Yes, all of the applicants who will be part of the joint account will be asked to fill out application forms. Thus, the requirements of both people must also be present at the day of the application.
Type of joint account
There are also two (2) types of joint account: the joint OR or the joint AND. You will be asked which joint account type you wish to pursue on the day and time of the application.
The Joint OR account is a type of joint account which will grant both of the applicants an ATM card. So, the people who will be part of it would not have to ask for any consent every time they would be making a deposit or if they would be withdrawing.
The Joint AND, on the other hand, is the type of a joint savings account which will be issuing the applicants a Passbook. Every time that they will be withdrawing cash, both of the account holders need to personally proceed to the bank and affix signatures.
Read: What to do when you forget your BDO ATM Card PIN
Once those are done, you need to surrender the required minimum initial deposit and wait for them to process it. Banking officer/s will be discussing the terms and conditions as well as the BDO Joint Savings Account activation and release.
Now that you know how you can apply for a BDO joint savings account, you can take advantage of this if you need to get one. It's not as complicated as it seems and in fact, it's just like opening a regular personal individual BDO savings account.