Cebu Pacific is one of the most popular Airlines in the Philippines due to the availability of flights in almost all airport destinations in the country. Although the flag carrier Philippine Airlines (PAL) is also available, Cebu Pacific sometimes offers lower rates than the other competitor.
Not to mention their poor performance to their customers like always delayed flights. Cebu Pacific still the first choice of Filipinos traveling in the country and even in Asian Countries. Their promos are sometimes controversial like the 2 pesos Airfare hiding all the sub charges and the taxes.
Read: How to Check Flight Status Online
Ok, enough for the intro, in this post I will show the steps how to book online in Cebu Pacific and pay with your BDO Online Banking or other Payment Method, follow the steps.
Step 1: Go to Cebu Pacific website www.cebupacificair.com
Step 2: Book your trip, here you can customize your flight itinerary if you are traveling one way or round trip the origin and destination, and also your desired flight schedule, you can also add child or infant if you are traveling with your children. If all set click the Find Flights button.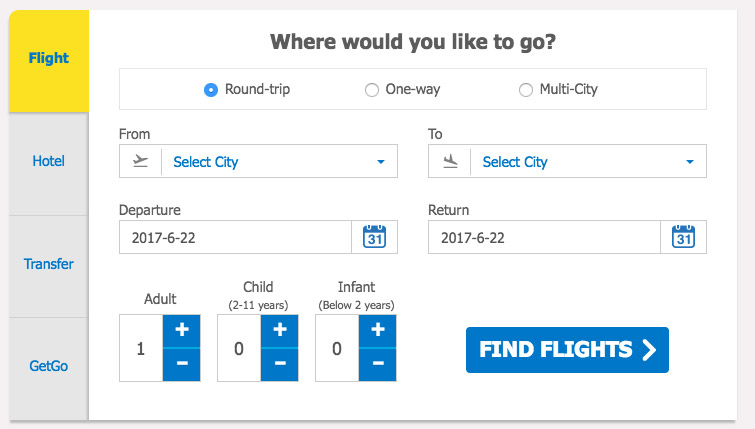 Read: How to Find Cheap Flights
Step 3:  You will redirect to the page where you can select your desired time and fare of your flights, if you're looking for a promo fare you can see it here, if you're done, scroll down and click continue.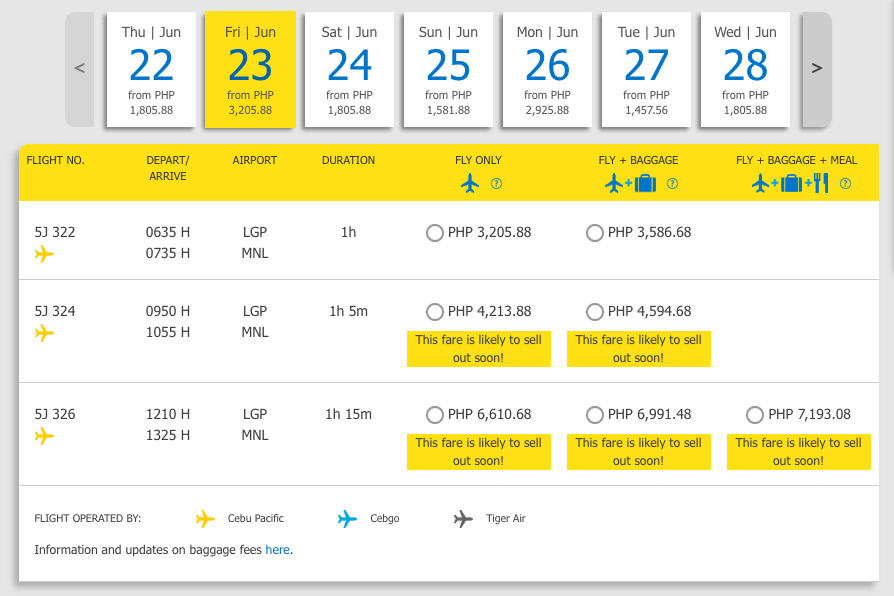 Step 4: On the next page you will input all the details required to book a flight, Click continue.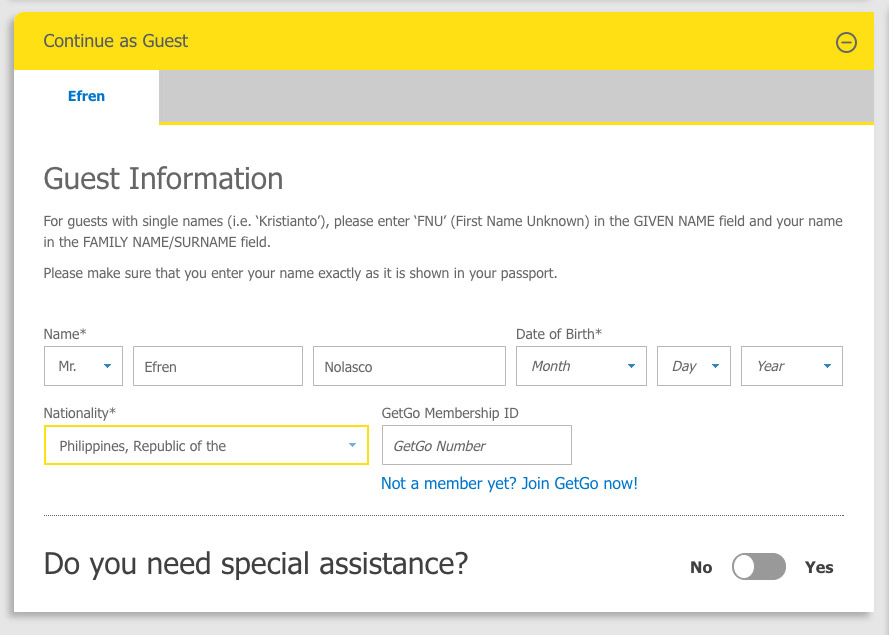 Step 5: Next to the add-ons page, here you can add your prepaid baggage, select your preferred seat if you like and others, but of course you pay for that.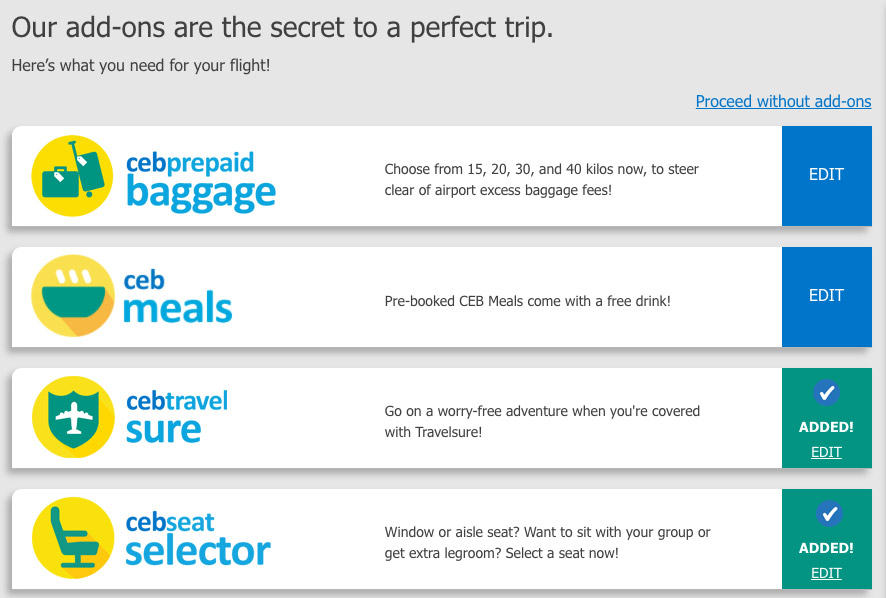 Step 6: Next is the payment page, a popup will appear, double check all the information, make sure all correct particularly your name, total bill, time, and date then confirm and continue.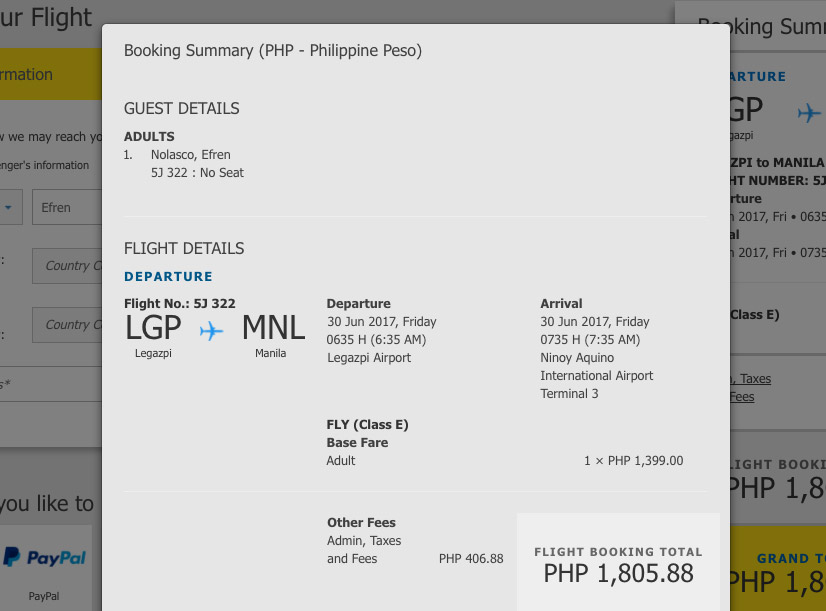 Step 7: On this page, you can select which type of payment you want to use to pay for your air ticket, for this instruction since we want to pay using BDO online banking, we are going to select Payment Centers. Please note that you can only use Payment Center options if you book your flight ahead, if you book your flight within 24 hours from your departure time payment centers are not available.
After you selected Payment Centers, two options will appear, select the Pay before 11:59 PM Philippine Standard Time, then click Pay Now at the bottom of the page.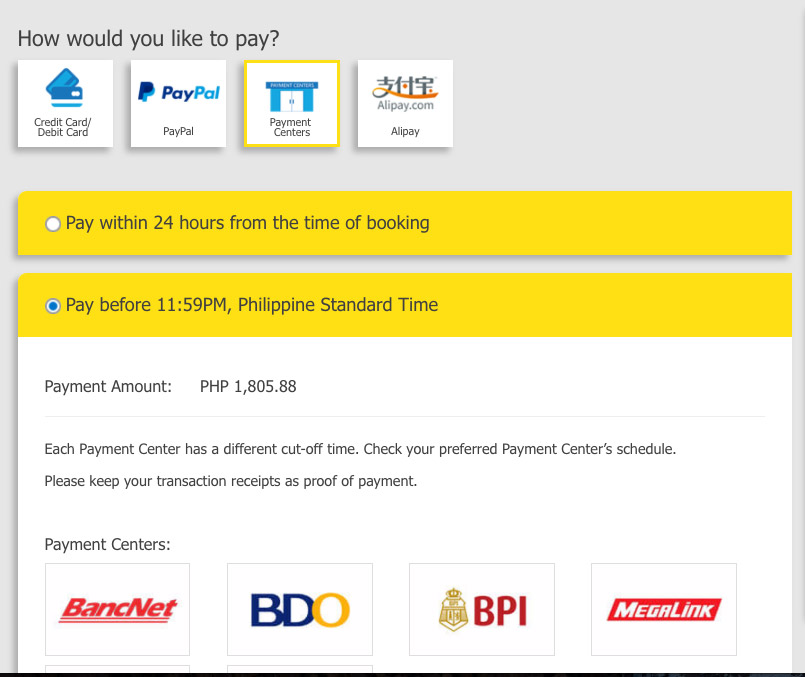 Step 8: Copy the Reference Number on a piece of paper or you can print the itinerary, you will use this to pay your ticket online or over the counter, please note the date and time to pay your itinerary.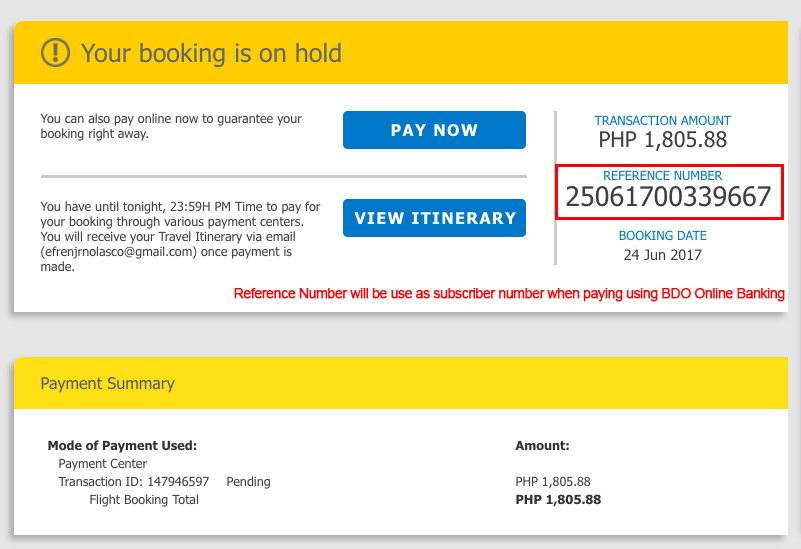 Step 9: Now, assuming that you have a BDO online banking account, if you don't have follow our previous post how to enroll. Go to your BDO account to login, after you login, click on Financial Services => Bills Payment => Pay Bills. See the screenshot.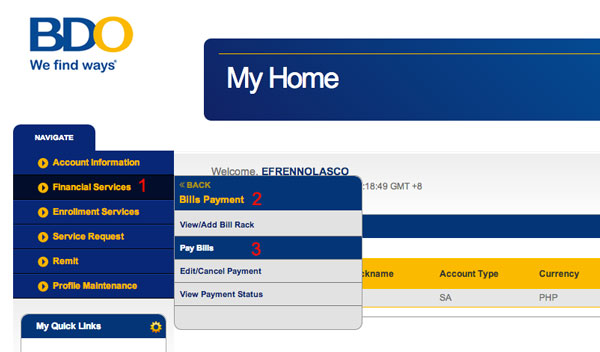 .
Step 10: Don't forget to check the "Show Company/Biller not requiring enrollment", Select Cebu Pacific in the company biller drop-down menu, then enter the details, see the picture below.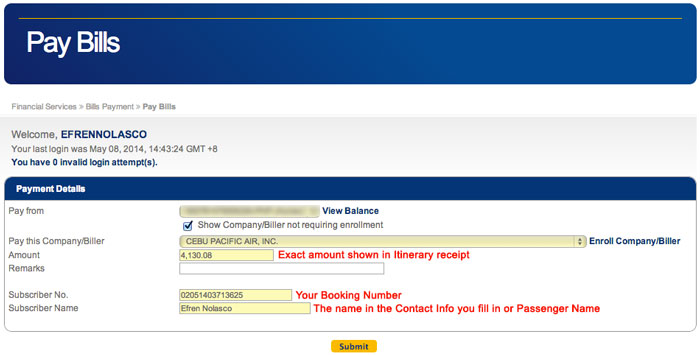 Step 11: After you paid the ticket your itinerary will be sent to your email address that you provided in the following day. That's it, easy and hassle free.
Read Also