In the depths of the new era which is technology and the internet, we cannot travel and go to different places without a vessel; we cannot surf without a board, right? That is the reason why browsers are kind of a big deal when we go through the internet. Browsers are our machines, our robots, our ships that take us to different places in the internet.
As of now, we know not more than 5 browsers namely: Google Chrome, Mozilla Firefox, Opera Browser, and Internet Explorer. But just recently, about a year ago, a new and upgraded browser just hit the eyes of browser pros – Vivaldi. They say it's by far the best browser that has been ever created – is it true?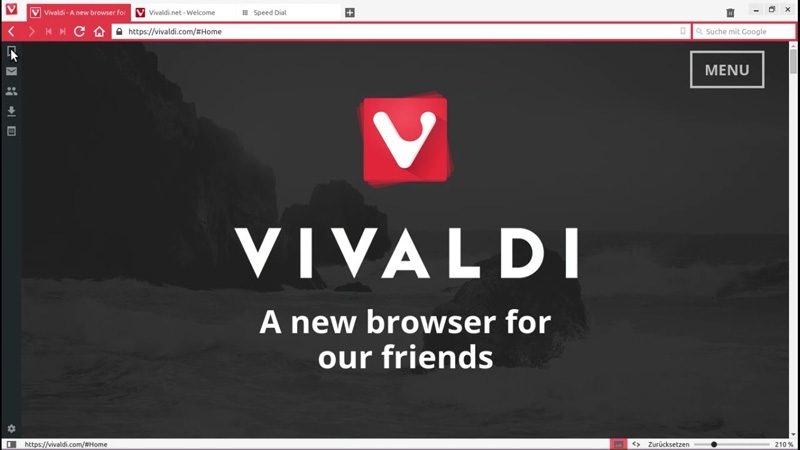 What is Vivaldi browser?
It was founded by Opera's former CEO Jon von Tetzchner and is somehow a relative of Opera. It has hit its foundation stages and is now available to the public. They visualize that this browser is not for the weak; in simpler terms, this browser is for those who utilize with power and dedication. It is a browser for internet pros and masters and that is supported by a lot of reasons why.
Its features are a staggering phenomenon that you would not see in just a regular browser. It has a lot of features and those are about to hit your eyes and your minds.
Note taking
One of the best features is that it has a note taking feature. Yes, taken raw from its term, it can let you take notes or jot ideas down whenever you are ready. Unlike other browsers where you have to download or probably buy an add-on for this, Vivaldi offers a ready-to-use note taker.
This is great for people who are finding things in the internet. Also, students can utilize this feature when they are researching to help them get rid off of constantly switching to tabs or to programs. It is not a heavy burden to have this because you can just ignore it and you can just simply not use it but the fact that Vivaldi has this is truly dumbfounding.
Tab Stacking
I know all of us have come to a point where we get lost in a lot of tabs that are open – yes, Vivaldi now offers a tab stacking feature which lets you stay on top of what tabs are currently running.
This feature lets you create like some sort of folders of tabs that you can categorize (like folders of applications on your smartphone). Just like what you do on your phone, you just drag a tab and stack it to another tab and voila, you got yourself an organized set of tabs ready to be accessed.
On-demand image loading
You do not have to worry about your slow internet connection now because Vivaldi offers an ability to load your images faster and better. This works when you are somewhere where your wi-fi doesn't seem to work with you.
Quick Commands and Spatial Navigation
This feature is really not of a big show but is quite useful and efficient if you are in a hurry. Quick commands is a lot like Spotlight on the Mac. By pressing "F2," you can easily search the web, your bookmarks, or your recent history. This also is a great feature because Vivaldi will let you customize your own keyboard shortcuts if you want a personal approach. Just go to Settings and make your own.
Spatial Navigation is somewhat similar to Quick Commands but it is absolutely worth mentioning. If you are incapable of using your mouse, you can just press Shift + arrow keys to navigate between links and pages.
Mouse Gestures
Just like in Opera, you can do a lot of things by just flicking your mouse like closing a window by swiping it or switching to a different one by just gliding. Although it may sound a little tricky at first but once you get used to it, believe me you'll use it more often than you should.
You can enable it by going to Settings and selecting "Mouse." Although as of the moment, there are no option that lets you make your own Gestures but hopefully, Vivaldi paves the way for you.
Aside from this, there are a lot more to explore on Vivaldi and technically speaking, it is worth a try. Although it is yet to be known like Chrome and Firefox, users of this are rejoicing and rekindling to the fact that they are using a browser that is truly made for browsing pros; who knows, maybe one day you'll get everything that you want out of Vivaldi.