Our country is part of Southeast Asia and is not that far from worldwide-known countries like China, Singapore, and Japan. A lot of airlines go fly to major cities in Japan from Manila and this is why most Filipinos feel that Japan is on the other end of the plane. Japan is one of the countries who require a visa before you can enter their territory and this may be one reason why Filipinos think that Japan is very far.
Visas are too much of a hassle for those who love travelling. But can you blame them? Once you see the requirements you need to pass before you can duly process a visa, you might tell yourself to just cancel the whole idea of going to that country. We defined what a visa is in our previous article; the info-article that instructs you on how to get a visa for South Korea. In this article, let us look on how to get a visa for Japan.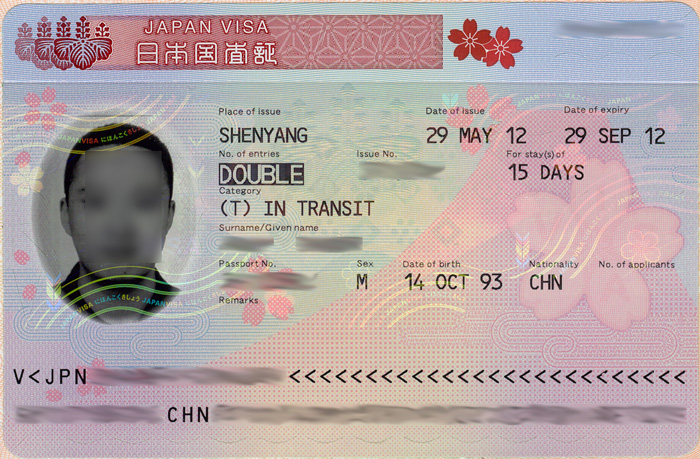 Complete basic requirements
1. Philippine passport that has a signature and at least 2 blank pages.
2. An NSO-issued birth certificate. *must be issued within the past one year
3. A properly accomplished visa application form. Make sure that you do not leave even one item blank; just put N/A if not applicable. You can download the form here.
4. ID Photo to paste on the application form 4.5cm x 4.5cm
5. NSO-issued marriage certificate. *Only if you are married and issued in the past one year.
Provide additional requirements
If visiting as a tourist (means that you are not visiting a friend or a relative, and you're staying at a hotel)
1. Daily schedule in Japan.
2. Proof of income
Income tax return (ITR 2316) Original and photocopy. *It needs to be in the previous year or the year before if it wasn't issued yet.
If you are self-employed, you need to submit the Business Registration issued by DTI (DTI Permit)
3. Certificate of employment. *If you have one.
4. Bank certificate that was issued within the last three months. *To be extra sure, ask for a receipt when you get a bank certificate and include it on the documents.
If in any case you can't get a hold of proofs of income, you need to have a Japan national to declare your funds. All you have to do then is to proclaim that you'll be visiting a friend or a relative and here is what you need if that happens.
If visiting a friend or a relative
If you have no way of obtaining proofs of income and bank statements, you can work with a friend or a relative who is in Japan to help you not to prove anymore that you can afford the trip.
1. Invitation letter from the guarantor. The letter must include the reason why you are visiting and must have a signature of the person and it should be issued in the past 3 months.
2. Guarantee letter. *must be issued within the past 3 months.
3. Residence certificate (Juminhyo) if your guarantor is Japanese or Registration certificate from the City Hall if the guarantor is not Japanese and these must be issued within the past 3 months.
4. Proof of income
Income certificate (Shotoku Shomeisho) from City Hall
Tax return certificate (Nouzeishomeisho: Form 2) from tax office (Kakuteishinkokusho Hikae)
Bank certificate (Yokin Zandaka Shomeisho)
It's best if you have all three to strengthen the application. Remember that this should be done if a friend or a relative will be the one who will shoulder the expenses.
If you'll be visiting your parent, child, brother, sister, nephew, niece, aunt, and uncle
NSO Birth certificate to prove your relationship
*If you have other forms of proof like photos, messages, etc., it can also be presented to strengthen the application more
Select accredited travel agencies
From July 30, 2007, The Embassy of Japan in the Philippines and Japanese consultation offices no longer accept direct application from its applicants, except for very special occasions; they instead accept applications through accredited travel agencies.
Please be informed that the visa is free however, there are charges as regards the process – the processing fee and it costs around Php950 – Php1, 000. If you are living outside Manila, contact an agency for their mailing instructions.
After compiling and completing all of the documents, pass all of it and be ready to pay processing fees.
Wait for your visa
As the old saying goes, "Do your best and let God do the rest!" Make sure to accomplish and submit all of the said requirements to the travel agency for your visa to be approved. If they find out that you lack requirements, they will let you know as soon as possible.
Visa processing usually takes 3-7 days but it varies depending on how well your application goes. I hope and pray that you, sir or ma'am will get approved.
Read Also: