Many of us have been complaining about the publicity of Facebook Messenger; we voice out things about it not being secure enough — to other issues.
Good news! A new feature for Messenger has recently been in the works to better protect users' messages; as well as prevent people with malicious intent from invading into people's inboxes.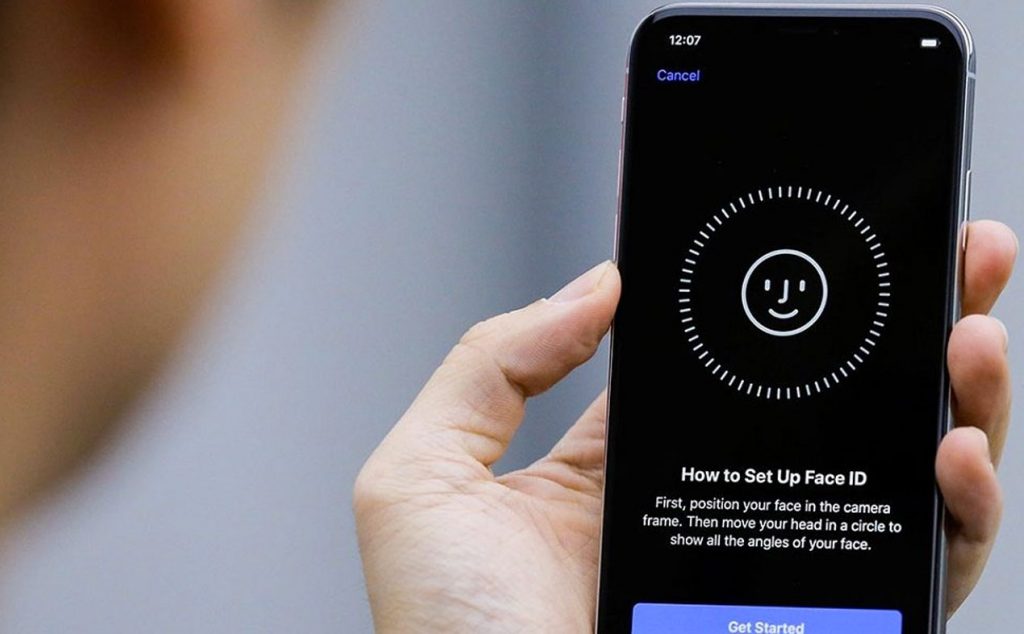 This new feature, more commonly known as the use of Face ID to the Messenger inbox, will ask for an identity authentication using Face ID, Touch ID, or even their passcode before the user is granted access to view their messages despite their phone having already been unlocked; only when users enable it.
Face ID to Messenger for Unlocking?
The feature of face ID to messenger inbox is dependent upon the user's phone security settings which means the way you are to unlock the Messenger app is similar as to how you unlock your phone. Furthermore, you may also set a designated period of time for when you will have to re-authenticate.
Read: Want to be Safer? Here's an Extra Layer of Security Through Identity Confirmation For Your Facebook Account
If Face ID to Messenger is going to push through — would it be better for people's security? Would it be more difficult? Or could it mean a revolutionary change in the industry of online or digital messaging?
Small Testing
It's not a rollout yet, in fact, the new security feature is being tested among a small percentage of iOS users. However, Facebook is expecting for it to be more widely available and exponentially expand even onto Android phones anytime in the near future.
Moreover, it is also worth noting that the face ID to Messenger inbox feature does not work on separate or individual conversations but enabling the biometrics authentication enhances the security of your Messenger inbox.
Read: Here's a Guide on How You Can Activate Facebook Desktop Dark Mode Feature
The social media giant told Engadget that the security feature is part as one of the company's measures to protect user privacy. Furthermore, it's some type of giving the people the chance and an opportunity to control and protect their private messages; the chance to have an added layer of security for their messages.
 We want to give people more choices and controls to protect their private messages, and recently, we began testing a feature that lets you unlock the Messenger app using your device's settings. The feature is an added layer of privacy to prevent someone else from accessing your messages."
The anticipated feature is common with the security settings of other popular messaging platforms such as encrypted messaging app Signal; which displayed an influx of downloads in the past, as well as the previous months.
Read: The Newest Facebook Feature, Facebook Dating Launches in the Philippines
Because of the fact that many people are in their homes now; there's a huge possibility that these kinds and types of things could blow up.
Messenger is Encrypting by Default
Facebook has recently been refining the security features of Messenger as well to which attributed the creation of the feature Secret Conversations and has likewise announced that they would like to make end-to-end encryption a default setting of the app some time in the future.
Facebook founder and CEO, Mark Zuckerberg expressed last year in March that he would like Facebook to apply an end-to-end encryption to user communications among all its platforms by default. Adding that this would amplify the strong new protections of the social media platform to over billions of users.
Read: The BIR Urges Online Sellers to Register Businesses as They Should be Taxed
However, to Facebook engineers, the leading the transition in Facebook's business model, the end-to-end default encryption remains to be years away, keeping in mind the political hurdles from encryption-averse law enforcement.
Jon Millican, the company's software engineer, said in a talk at the Real World Crypto conference in New York that they have more questions than answers and the shift remains to be a challenge.
More Questions Than Answers
He said that as of the moment, they're currently in a place where they have more questions than actual answers. Although progress is widely seen as a whole, the information given and available are still not enough.
I'll be honest right now and say we're still in a place of having more questions than answers. While we have made progress in the planning, it turns out that adding end-to-end encryption to an existing system is incredibly challenging; and would involve fundamentally rethinking almost everything."
Read: The New Normal Family Activities You Need to Adapt to Even After the Lifting of the Quarantine
The software engineer added to say that the release of such default encryption will not be available anytime soon; which also means the planned integration of WhatsApp, Facebook, and Instagram messaging will take long especially that all three would also need to be end-to-end encrypted to avoid undermining the existing default protections in WhatsApp.
Nonetheless, a Facebook spokesperson claimed that the social media giant may witness some progress on interoperable messaging this year.
No to Rushing the Process
Everything rushed doesn't turn out good; and that's what Millican told everyone in his statement.
Millican made a note that the process will be a long one rather than just rushing the progress. Furthermore, he said that they have planned it ahead; involving actual years of studying to make it work. He also said Messenger's encryption roll out in an interview with WIRED ahead of his conference talk, while declining to say when exactly Facebook expects the roll out to be complete.
Read: How Can I Check if my Facebook Information was Shared with Cambridge Analytica?
We publicly announced the plan years in advance of being able to actually ship it. There are no imminent changes coming here. This is going to be a long process. We're dedicated to getting this right rather than doing it quickly."
Other Motives in Facebook Messaging Encryption
The billion-user transition to default encrypted messaging has already been made possible by the company in 2016; the time when WhatsApp, another Facebook-owned platform, enabled default end-to-end encryption for its billion users. This was actually the company's one of the first few attempts of making privacy count.
Millican retaliated by saying that the shift also took some years to be made available especially with WhatsApp more simplistic interface in 2016 than Facebook Messenger in 2020.
Read: Facebook Messenger Rooms Now Available for Use
Critics, however see other motives in the company's slow progress on encryption; this was since Facebook was put under a lot of pressure due to its refusal not to encrypt users' communications.
The vast expansion of messaging encryption would stop law enforcement and intelligence agencies from accessing user's messages. And as we all know, our social media profiles and messages are regularly seen especially when it holds viable information.
What is your opinion on the security feature Face ID to Messenger inbox? Will it enhance the security system or cause more potential harm? Can it really be the key or the answer to the privacy and the security concerns that we have now?
And would people be confident to use the Face ID? Especially those who need to access their messages and their chat boxes quickly?