BDO is a popular full-service bank in the country catering to consumer and business banking needs with its wide array of products; these include  deposits, remittances, trade financing, credit cards, foreign exchange, insurance, trust and investments, and so much more.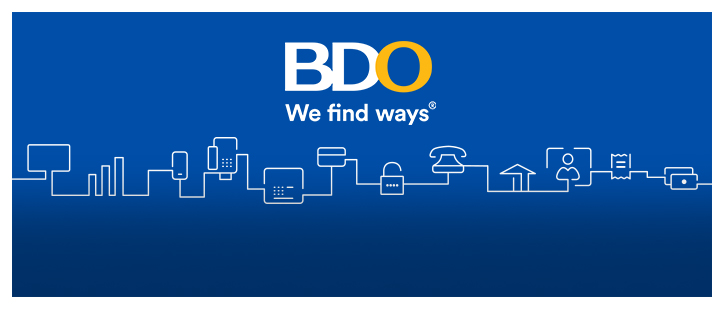 The Banco de Oro (BDO) remains one of the most popular banking structures in the country. Furthermore, it's one of the banks existent that aims to offer funding for personal needs among others amidst the weakening economy with competitively low interest rates and flexible amounts.
Read: How to Transfer Money From BDO to Other Local Banks Real Time
Different Personal Loans From BDO
Were you aware that the BDO, one of the most recognized banks in the industry, offers quite a few kinds of loans? Yes, you read that right; in fact, there are varying kinds of personal loans that BDO offers and they include:
Personal Loan;
Auto Loan;
Home Loan; and
SME Loans
Personal loans are unsecured financing that grants the borrower the permission to pay for any expenses. These include anything from; medical emergencies, debt consolidation, special events, travel or vacation, appliances, tuition or education, furniture, home renovation, and many more.
Personal Loans
With personal loans, you are able to enjoy competitively low-interest rates and a flexible repayment period from 6 to 36 months. The consumer has the ability to borrow any amount ranging in between PHP10,000 and PHP1,000,000.
However, overseas Filipino workers (OFW) with a fixed income may want to opt to taking up the Kabayan secured or unsecured loan instead.
Read: How to Report BDO ATM unauthorized transactions online?
Auto Loans
Auto loans, on the other hand; are secured financing which could help you finance the purchase of a brand new or second-hand for business or personal prospects.
Read: Comparing Different Car Loans from Different Banks Through Loan Calculators
However with this, the consumer is required to repay the loan within a minimum of 2 years and a maximum of 5 years, all depending on the kind of car that you have chosen.
Home Loans
Home loans are secured financing as well which would help you in financing the purchase of a house. Through this loan; low interest rates with options for longer fixing periods. This is to help you manage your monthly payments may be enjoyed with a repayment period of 1 to 5 years.
Obviously, what you'll be getting with a home loan is a house! It can include a lot – a house only; even a house & lot!
Read: LandBank's Home Loan Program For OFWs, Government, And The Private Sector Workers
Small and Mid-Size Enterprises (SMEs) Loans
Lastly, SME loan is a one-time fund release which caters to business financing any long-term investments such as the purchase of new equipment to manage production increase and the acquisition or construction of a new warehouse or office space with a repayment period of 1 to 5 years.
There are certain requirements to this, though, and in order to make sure that you are eligible, the best next thing to do is to check with them.
The BDO Loan Calculator
A lot of BDO customers are complaining about the company not being able to develop a loan calculator. Their sentiments are now answered and solve; with the newest BDO Loan Calculator, they'll be able to know how much they can get, how much they need to pay, etc.
The BDO loan calculator was made to help customers to get a quick computation regarding their borrower decision. To use the BDO loan calculator, here are some steps to follow:
Read: How to Avail the Home Development Fund (Pag-IBIG)–Calamity Loan
Go to the company website;
Click on the "Loan Calculator" option;
Choose the kind of product that you want to apply for – they can be Auto, Home, or SME loan;
You will then be redirected to another page where you will be allowed to compete for the package that suits your budget; and
You will be able to know the important details such as the amount, repayment term, monthly amortization, and interest rate.
BDO Personal Loan Requirements
To apply, the personal loan requirements include:
The customer must be 21 years old at the time of application but no older than 70 years old upon maturity.
Must be earning a minimum salary of PHP12000 per annum if you are employed. For self-employed persons, the minimum salary is PHP400,000. If you are self-employed, it is mandatory to submit more documents to prove that you have been earning on a regular basis over two years. To be considered, you must be the sole proprietor or major shareholder of the company that has been in operation for more than two years.
Employed persons only require their payslips and COE to prove that they have been in employment for more than one year.
You will be required to submit your contact details, including a mobile phone number and a landline phone where the bank can contact you during office hours.
Read: Commercial Bank, Pag-IBIG, and SSS Housing Loans – What Are Their Differences and Similarities?
These are some of the requirements to follow if you wish to apply for a BDO personal loan.
BDO Personal Loan Documentation
Once you have applied for the requirements, you will then be eligible to apply for credit. Here are some of the documents to be submitted:
Salaried Employees (Workers)
Latest payslip
A photocopy of at least two pieces of identification documents such as your passport, driving license, or PRC
Copy of the latest BIR Form 2316 or W2 signed by your authorized representative of your employer
Original Certificate of Employment and Income (COEI) issued in the last three months that indicates status, length of service, and compensation.
For Self-Employed Professionals
A photocopy of at least two pieces of identification documents such as your passport, driving license, or PRC
Copy of the Registration of Business Name certificate
Partnerships issued by the Securities and Exchange Commission (SEC)
Copy of the latest income tax return and W4 with a BIR/bank stamp
A copy of the latest audited financial statements for the last two years
A copy of the bank statements for the last six months (optional)
Read: Avoiding BDO-Client Scams and Others During the Pandemic
Resident Foreigners (Foreigners Living in the Philippines)
A photocopy of at least two pieces of identification (front and back), such as a passport, a driver's license or a PRC
A photocopy of the employment contract or certificate of employment
If you are an embassy official, you need a letter from the embassy
Valid passport with resident visa; or Work permit and valid visa; or
Special Investor's Resident Visa and Visas Philippine Economic Authority or Visa with Eo226; or
ACR or ICR or ACR1
Those are the few options consumers and clients have in applying for BDO loans. They can utilize the option if they plan on applying for any kind; they can also make use of the BDO Loan Calculator to know about the loan they want and need to make.
How do you feel about the BDO loan calculator? Moreover, do you think availing a personal loan this time of pandemic smart or not? Would you benefit from using the BDO Loan Calculator any time soon?
Also Read: Sim Swap or Upgrade Scams — What You Have to Know!