While researching online on how can I maximize the growth of my money in the bank, I come across to the YouTube channel Pesos and Sense a recording of the previous TV program aired on GMA News TV wherein host Aya Laraya, educate and encourage Filipino's to invest their money not only on the stock market but in the most convenient and easy way an individual can invest.
COL Financial, formerly CitisecOnline, is the leading and fastest-growing online stock brokerage firm in the Philippines and one of the sponsors of the show. In some of the episodes Aya and representatives from COL Financial discussed  how the ordinary Filipino can buy stocks in the Philippine Stock Market.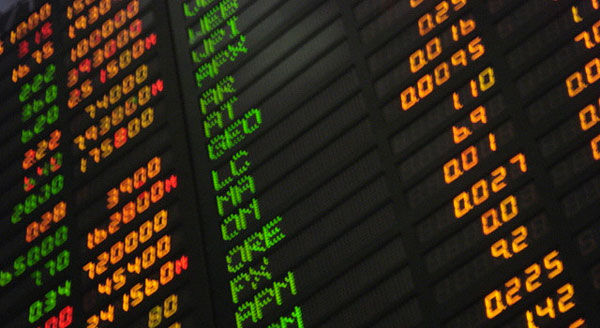 This caught my attention specially the Easy Investment Program (EIP) where you can start buying stock for as low as 5,000 pesos, I try to apply for their program using the instructions given. I will share with you the steps how can you invest or buy stocks in Philippine Stock Market.
Make sure that you have at least 5,000 pesos, government valid ID (e.g. Passport, Driver's License, SSS, etc.), Tax Identification Number (TIN) and  your latest Billing Statement (e.g Electricity Bill, Internet Bill etc.)
Disclaimer: I have no connections or whatsoever to COL Financial, and I made this instruction based on my understanding. You are free to choose any broker that you want, just make sure that you choose a broker that is registered on Securities and Exchange Commission (SEC) and accredited in Philippine Stock Exchange (PSE).
To register on COL Financial and buy stocks in the Philippines Stock Market, follow these steps;
Step 1: First, go to "Open an Account" page of their website, go down to step 2 and choose how you fill out your application. See the screenshot.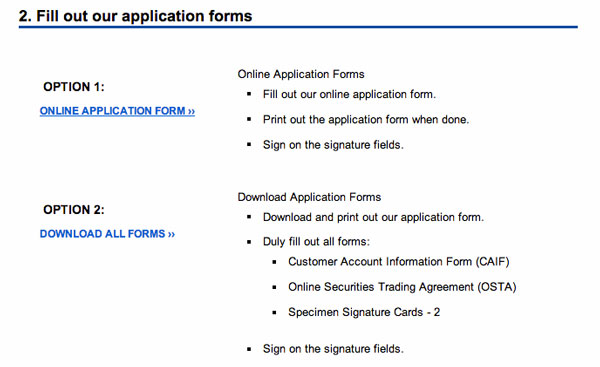 Step 2: After you fill out all the forms needed, prepare the additional requirements, a copy of your government issued ID and the billing statement. To make sure you can scan all the documents and send to [email protected] and ask to review your application and wait for their response.
Step 3:If you don't want to wait, you can submit directly to COL Financial mailing address.
COL Financial Business Center
2403B East Tower, Philippine Stock Exchange Center, Exchange Rd. Ortigas Center, Pasig City 1605 Philippines TEL. (+632) 6 515 888
Step 4: After they received and approved your application you will receive an email from them, including your Account Number /Username and the instructions how you can fund your account.
Step 5: Wait for your password for 3 business days after you fund your account. That's it, you can now start investing. Watch the video instructions  how to buy and choose the right stocks in the Philippine Stock Market.
Video credit to Pinoy Money