The social media that was once all about sharing and spreading news, trends, photos, and videos have gone up a notch. We witnessed how messenger was back in the day with the ability to communicate with Facebook friends all over the globe. Then came voice call, video chatting, and now, just a month or two back, it announced the very first and high-tech group calling. Yes, you hear it right, group calling.
Messenger as we all know, is a variant of Facebook which is the mobile app communication strand of the social network. Statistics show that there are over 900 million active users of messenger which is quite a number of users that clearly defines how big social media is becoming. With a lot of detail-specific tweaks, to this group calling feature, it is safe to say that messenger is trying to become the world's best mobile communication app that exists in the market; it is trying to replace other mobile apps with all of the additions they are diving into.
How to make group calls?
Of course, you have to make sure you update the version of your messenger and if you have not, update it from the Apple Store or the Play Store. Ensure that you are in a group and all you have to do is to tap the phone icon on the top right corner. From there, since you are the one who initiated the call, you have the power to control who you'll be calling. It is up to them if they want to join the call or not. They announced that there can be up to fifty (50) people in the call but they apologized and seemed to be in thorough disarray and said that there can only be 12 people in a call – still not bad, right?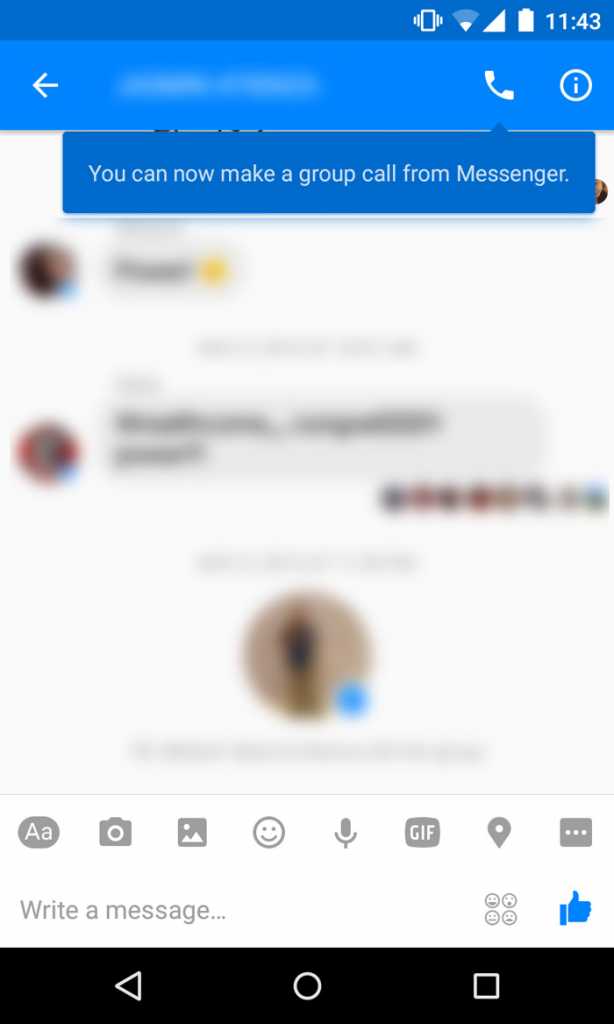 It changes the game
Messenger is becoming one of the best apps in the market because of its slow but best quality improvements. There are a lot more than what Messenger currently has but it is becoming everything; from chatting, group chatting, calling, video calling, and now group calling, we can conclude that it really aims to be at the top.
What's next for Messenger?
Messenger is looking to improve and acquire everything it can. Seeing that it already made improvements and innovations, what can we expect from them? A lot of people argue with the fact that the messenger app sometimes takes too long to send photos or to load photos, and it crashes on some devices so we can expect fixes on those. Group video calling can also be an expectation since it is slowly becoming every app in the market, why not make it possible?
Messenger is replacing Facebook itself for communications and it is doing quite a good job in maintaining it. Users are loving the new feature because they can communicate up to twelve (12) people in their group. Haven't tried it out yet? Try it and be astounded by it. What are your thoughts on this one? Let us know in the comments section below.
Read Also: What is Facebook 360 Photos